Here's A Better Plan To Earn Your First Million
3 min read
A lot of people have already set their life goals and are now working to get them: get a high-paying job, buy a house, drive a shiny car, and work until retirement. However, some people are more ambitious and tend to risk their earnings just to earn big—and more often than not, they succeed. Fortunately, you don't have to be born filthy rich to make this possible. Sometimes, all it takes is a few tweaks to your lifestyle and next thing you know, you're about to hit the one-million mark.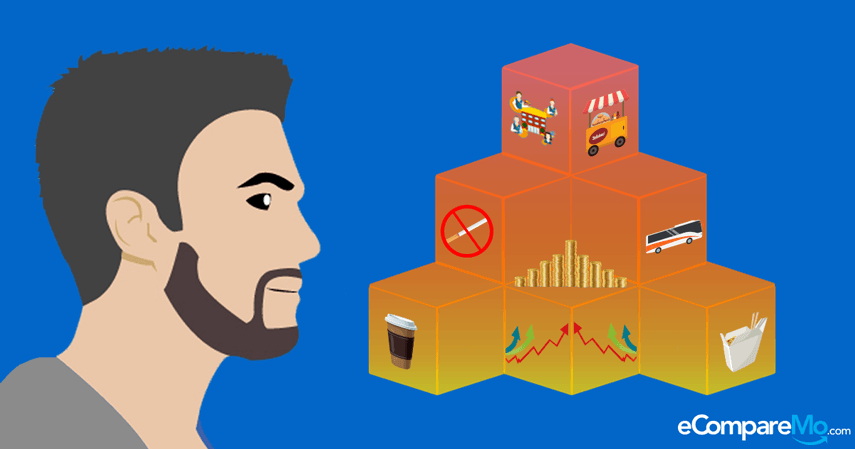 Stop smoking
Aside from numerous health risks—all proven by extensive research over the past few decades—cigarette smoking can also cause you serious financial distress, especially if you look at the big picture. If you smoke one pack a day and a pack costs Php60, you'll be surprised that Php21,900 just goes up in smoke annually. If you drop the habit now and start living a healthy lifestyle, that sum will eventually be yours.
Minimize malling
It's hard to actually resist the temptation of impulsive buying and of course, hunger. If you think you are spending at least Php1,000 every visit to the mall and you go there at least twice a month, then you can save up to Php24,000 every year by just staying at home instead of going to malls.
Use public transportation
Sure, there is nothing that can beat the convenience and comfort of riding a taxi or a carpooling service to work, especially in this scorching weather. However, taking a cab every day to work can really blow your budget out of the water—and you can save a lot by commuting instead. For instance, if you will stay away from cabs for a year and instead just commute, you can probably save a whopping amount of Php48,000, which is based on the taking a cab to work and back home on Php200 cab fare per day.
Bring your lunch kit
When you work in the city, you'll be surprised with the dozens of choices you have for lunch; from a humble carinderia to a posh ramen joint, you can eat your heart out to whatever you can think of. However, eating out is also expensive, even if you try to settle for some cheap grub. What you can do instead is just bring your own food, snacks included, and you can save up to Php150 per day, giving you an annual savings of Php42,000.
Go 3-in-1
Coffee is good in the morning, but buying overpriced coffee from your favorite coffee chain everyday is not just bad for your nerves but also for your budget. If your daily run to the coffee shop has already been included in your mornings, then you might want to just concoct your own coffee, which is cheaper in the long run. Avoiding a Php120 cup of coffee every day can give you Php33,600. Easy money, right?
Here is an estimated rundown of your savings if you make small lifestyle changes to your everyday living:
Quitting smoking: Php21,900
Minimizing mall visits: Php24,000
Commuting to work: Php48,000
Bringing food to work: Php42,000
Mixing your own coffee: Php36,600
Total annual savings due to lifestyle changes: Php150,900
By just simply tweaking a few of your every day habits, you can save as much as Php150,900 in a year. So how will you turn this sum to seven digits?
Put your money in a time deposit account
Putting your money in a time deposit account is probably the safest but surest way for your money to grow over time. However, compared to other investment vehicles, time deposit accounts provide lower yields, yet the risks involved are very minimal.
Enter the stock market
If you're feeling a bit risky with your money and want to earn moderate yields, try investing in stocks. While it may take a little bit of time to learn the ropes of stock-market investing, it is definitely worth every minute.
Start your own business
With that amount of money, you can now become the master of your own universe and probably start your own business. Whether you want to go full hands-on with your new venture or keep your regular job is up to you, as long as you can monitor everything that is happening in your business.
With enough luck, persistence, and the knack for saving, you can turn your small lifestyle habits to big savings, which may actually lead to Php1,000,000. With that amount, you can probably start investing in your dream home or car—or you can continue to bankroll your investments until it grows further.