Enjoy Welcome Gifts With Your New HSBC Credit Card
2 min read
Many credit card companies offer new cardholders perks and rewards for signing up, but HSBC goes one step further and gives new cardholders the freedom to choose the reward they want.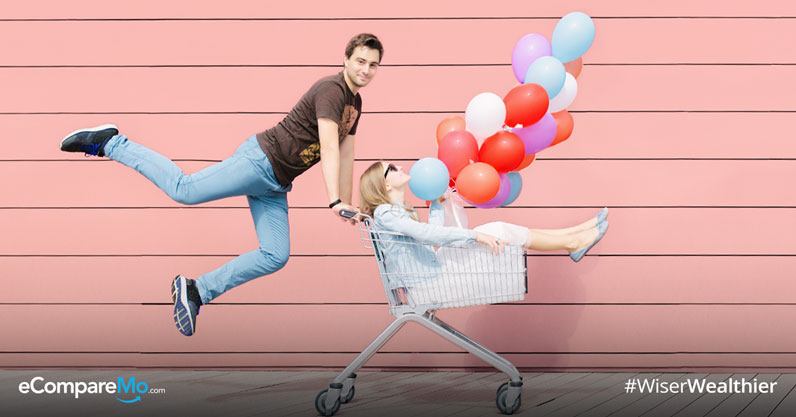 New cardholders who apply for an HSBC Gold Visa Cash Back or HSBC Red Mastercard within the application period of August 16, 2019 to February 15, 2020 get a chance to earn P2,500 worth of eGCs that they can use in one of two ways.
The eGCs you can earn through your HSBC Gold Visa Cash Back or HSBC Red Mastercard can be used to shop, dine (see the list of establishmentshere), get Ayala Cinema Passes, or purchase American Tourister items.
When you apply for a new HSBC Credit Card, you will be given the option to choose your welcome gift by entering one of two promo codes in the application.
Want shopping or dining cinema passes? Simply enter the promo code "HAYA." Would you rather go for an American Tourister item? Enter the promo code "HTUR."
To avail of this welcome gift from HSBC, the cardholder then needs to make a minimum accumulated spend of P5,000 using their new card. The spend period starts on August 16, 2019 and ends on April 15, 2020.
The transactions that will be included in the accumulated spend are straight purchases, online purchases, bills payment, cash advance transactions, and merchant installment purchases that have already been posted. If the cardholder has a supplementary card, all posted transactions made with the supplementary card will be credited to the main cardholder.
HSBC will monitor and identify qualified cardholders and, when they reach the needed accumulated spend, they will send an SMS to the cardholder's registered mobile number.
If you use promo code HAYA, you will receive an SMS containing five eGC codes worth P500 each, totaling P2,500. You may then use this code at participating merchants and Ayala Cinemas. All you need to do is show the SMS message with the codes and their HSBC Credit Card.
Take note that the codes may only be used once, either all together or one at a time in P500 increments. If the code's values are not used up, no change will be given. And if the purchase ends up costing more than the codes, the exceeding value will be charged to your HSBC Credit Card.
If you choose promo HTUR, expect an SMS notification that contains a bCode worth P2,500 at American Tourister. To redeem this, you must visit the Rustan's Department Store in either Glorietta, Shangri-La Mall, Alabang Town Center, or Ayala Center Cebu.
At the department store, you must present the SMS message with the bCode, your HSBC Credit Card, and a valid government ID to an American Tourister Sales Personnel. You can then choose from the store's regular priced luggage and merchandise; sale or marked down items are not included.
Take note that the bCode can only be used once. If the value of the purchases is less than P2,500, you will not get change or credit. If the value of the purchase is greater than P2,500, the excess will be charged to your HSBC Credit Card.
Participants in this promo may redeem their welcome gifts from September 15, 2019, to June 25, 2020.
Avail of this exciting promo! Apply online for an HSBC Gold Visa Cash Back or HSBC Red Mastercard through eCompareMo.