How Travel Insurance Saved My Life
2 min read
When traveling, safety and security are just as important as your budget and itinerary. This is why travel insurance remains a vital, albeit often neglected, component of your trip.
According to the Philippine Flight Network, 7 out of 10 Filipino travelers believe it's not necessary and do not feel the need of an insurance.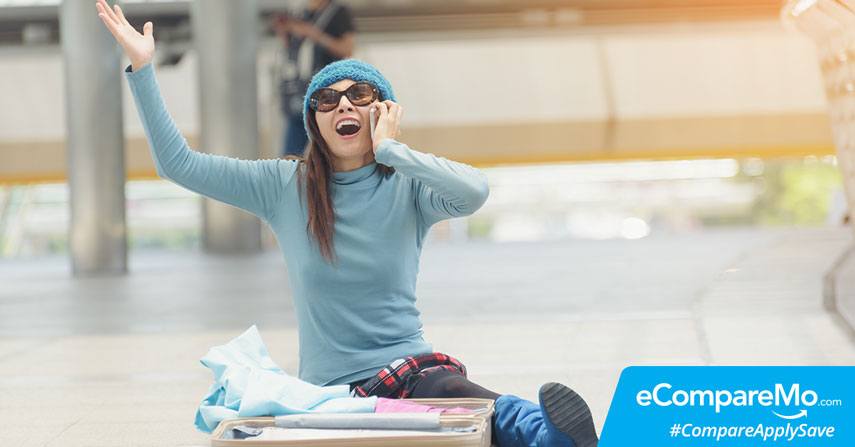 But travel insurance provides a one-size-fits-all solution to mishaps that you might encounter while traveling—to and from your destination. These include medical treatment, lost baggage and documents, and delayed or missed flights.
But don't take our word from it. Instead, read these frequent flyers' accounts of how travel insurance turned things around and kept their trips from being a complete mess.
Christopher Lim, banking executive
I lost my baggage once on Christmas Eve and, as stores were closed for the holiday, I had to wear the shirt on my back for two days. Airlines lose bags all the time—I would only travel with carry-on after that incident.
Eventually, I got my luggage but I was able to offset the cost of toiletries and other expenses that I incurred because of the delay through my travel insurance.
Thankfully, I have never been hospitalized or in need medical treatment while traveling. If I did, the costs would be exorbitant. Travel insurance is a necessity, in my opinion, and I always include this in pricing my trips.
Cecille Bawasanta, sales consultant
I was flying back to Manila from a vacation in Germany. My luggage got lost in the airport. It took two weeks after I arrived in the Philippines before I got it back. I filed a claim with my travel insurance provider and paid me for the delay.
For a frequent leisure like me, an annual traveler It is doesn't only cover your delayed or lost luggage but also if you get hospitalized abroad. Medical coverage is so expensive especially if you're in Europe!
Stella Chan, businesswoman
For travel insurance, I always choose the P2.5 million-dollar package. I usually go to the US, Hong Kong, Singapore, Italy, Germany, and France for vacation. For business, I go to Indonesia and Hong Kong.
An insurance gives me a sense of security that if something goes wrong, there's something to cover it.
Travel mishaps maybe unavoidable but you can always have a peace of mind that your situation will be dealt with ease when you are backed with a comprehensive coverage.
Rene Ocampo, tour manager
In February 2016, I was leading a group of tourists for a vacation in Finland. After arriving at Rovaniemi, we went directly to Santa's Village, which was then blanketed by snow.
One of the passengers slipped when she stepped down the mound of snow. Her survival instinct made her use her left arm to mitigate the fall. But that move broke her wrist and elbow.
I brought her to the only hospital in the region. She was operated on, casted, and discharged after six days.
Good thing we had an Assist Card travel insurance with 15 days of coverage worth US$50,000. Her insurance shouldered a total cost of EU10,000 and P250,000 for therapy in Manila.
As a tour manager, I recommend that every traveler be insured with the assistance type, not the reimbursable one.