How To Get An iDOLE OFW ID Card
2 min read
Hard-working Overseas Filipino Workers (OFWs) can now benefit from a unified identification card system.
In July 2017, the Department of Labor and Employment (DOLE) began the first phase of providing a unified identification card for OFWs.
Here's a guide for overseas workers on how to get an iDOLE card in the Philippines.
What is the purpose of the new OFW ID Card?
The iDOLE OFW Identification Card aims to ease the processing of papers between OFWs and the government and private agencies concerned with overseas employment.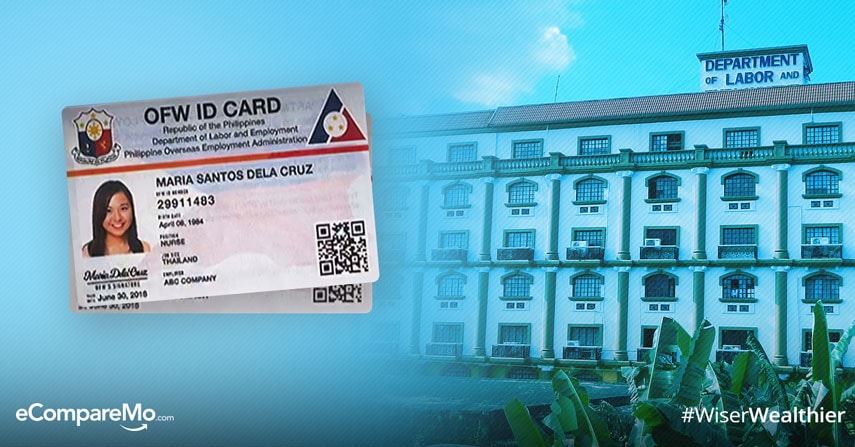 The iDOLE ID will enable OFWs to have online access to agencies needed for their employment. It also links the databases of the Department of Foreign Affairs (DFA), Philippine Overseas Employment Administration (POEA), Overseas Workers Welfare Administration (OWWA), and the Bureau of Immigration (BI).
With consolidated data, the iDOLE card also provides an efficient and more complete Labor Market Information System (LMIS).
Furthermore, OFWs will also have an easier time processing their documents with government agencies like Pag-IBIG and Social Security System (SSS).
The iDOLE OFW ID card will replace the current "exit pass," or Overseas Employment Certificate (OEC). It will also aid in exempting OFWs from terminal fees and travel taxes, as imposed by Philippine law.
While the number of IDs is said to be limited and the DOLE is currently prioritizing returning OFWs or Balik Manggagawa (BM), those that have already received their ID cards can already use it to process with the Labor Department and other agencies mentioned above.
If you're a Balik-Manggagawa or an OFW currently on vacation, here's how you can apply online for an OFW iDOLE ID, with instructions on how to pick up the ID at any POEA office near you.
(Read: 8 Contemporary Business Ideas For OFWs)
Online application
Take note that the iDOLE application is free of charge. The Overseas Workers Welfare Administration (OWWA) subsidizes the ID production for the benefit of all OFWs.
Create an account through the DOLE website: https://idole.dole.gov.ph/
To register, enter your latest OEC number (the valid OEC number should start from October 2017), personal information, and contact details. Don't know your OEC number? The OEC number may be obtained from the Balik-Manggagawa Online Processing System: http://www.bmonline.ph/
After setting up your account, log in and click the 'iDOLE One Stop Shop' button, then click "OFW ID Card"
Click the delivery type. Pick-up Location. Choose the nearest POEA office in your area where you will claim your ID. Click Submit.
You will see the message "Your OFW ID has been generated successfully" with your OFW ID Number and confirmation details. You may print this out and bring this to the POEA office upon pick up.
The OFW iDOLE card is currently on its first phase and only available to Balik-Manggagawa or returning OFWs. DOLE is currently working on including all OFWs in the next phases of the ID's release.