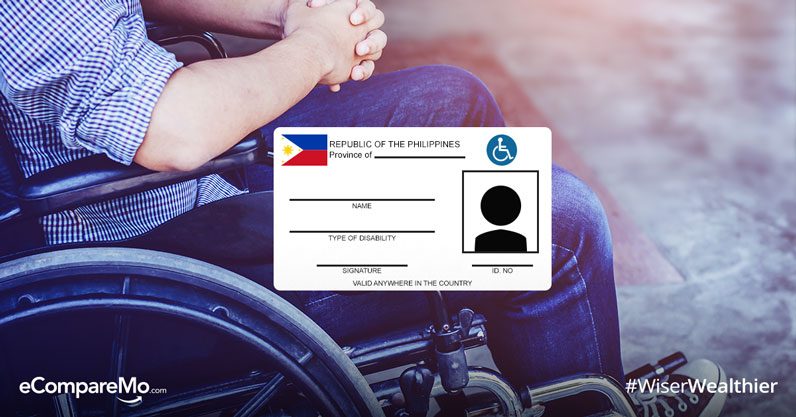 The government has a set of laws that address the needs of Persons with Disabilities (PWDs) in the country. These privileges can be availed by presenting a special PWD identification card.
According to the Republic Act 10754, PWDs "are those with long-term physical, mental, intellectual or sensory impairment which in interaction with various barriers may hinder their full and effective participation in society on an equal basis with others." Below are the types of qualified disabilities:
Physical incapacity (e.g. amputation, spinal injury, post-polio)
Visual, speech, and hearing impairment (e.g. blindness, mute, deaf)
Intellectual, psychosocial, and psychiatric disability (e.g. schizophrenia, bi-polar disorder)
Learning disability
How to apply for a PWD ID
To apply for a PWD ID, a person should manifest indications of a disability acknowledged by a medical professional through a clinical abstract or medical certificate.
Here are the steps on how to apply:
Bring a valid government ID and Barangay Clearance.
Bring your accomplished Philippine Registry Form for Persons with Disability. Forms are available on local government offices, National Council on Disability Affairs, Department of Health, and Department of Social Welfare and Development. You may also download the file or register online at the Department of Health's Philippine Registry For Persons With Disability.
Provide a medical certificate or clinical abstract from a physician

. It should include the doctor's name, signature, and license number.

Prepare two 2×2 ID picture for the application form, and one 1X1 ID picture for medicine booklet.
If the applicant is unable to appear in person for the application, a family member may take over on behalf of the applicant. All that is needed is an authorization letter signed by the PWD applicant.
After the verification of submitted documents, the forms will be forwarded to the health center near your municipality. The appointed officer will fill out a certification form and will input the submitted data to the Philippine Registry for PWD.
Then, the PWD applicant must submit the certificate of disability and approved application form to the nearest office of Social Welfare, NCDA, or DSWD for the actual issuance of ID. This typically takes only a few minutes to be issued.
What benefits are PWDs entitled to?
Special discounts on essential grocery items and prime commodities
12% VAT exempt on food, services, and prescribed medicines
20% discount on prescribed medicines from hospitals and pharmacies
20% discount on both public and private transportation by land, air and sea
20% on professional services on both private and public hospitals
Priority parking on establishments
Continuation of GSIS, SSS, & Pag-IBIG (if previously employed)
Priority lane & express lane on queues
Discounted parking on establishments
Financial assistance, scholarship, learning materials, and other educational assistance in both public and private schools.
Caregivers of PWDs are also eligible to tax incentives in compliance with the National Internal Revenue Code's provision.
According to the Official Gazette of the Philippines, "persons with disability shall be treated as dependents under Section 35(A) of the National Internal Revenue Code, as amended, and as such, individual taxpayers providing care for them shall be accorded the privileges granted by the Code insofar as having dependents under the same section are concerned."
About the author
---