Here's How You Can Get a Secured Bank Loan Without Going to the Bank
2 min read
You're probably reading this because you're interested in applying for a loan. Enrollment season is almost here and the best time to renovate your home is now when it's dry. Here at eCompareMo, we understand your problems and we're right at the heart of the solution. This is why we're here to offer you a much more convenient way to get a loan that gives you a good chance of approval.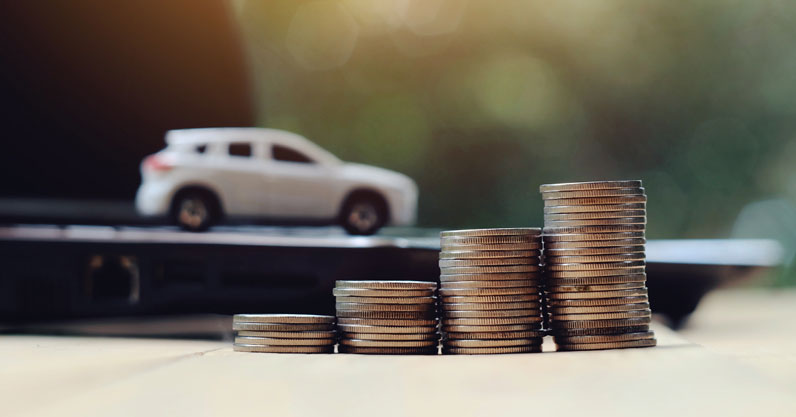 The advantages of getting a secured loan
One of the best loans that offers a good chance of approval are secure loans.
In a nutshell, a secure loan is a type of loan that uses your assets as collateral for a certain loanable amount. Whether you are an employed individual or a business owner, a secure loan is a readily-available choice for you as long as you have these kinds of assets:
Property
Vehicles
Products
Equipment
What makes this an attractive type of loan is it basically lowers the risk for banks or lenders because they have an ensured repayment in case the loan doesn't get paid. Consequently, the lower risk also offers perks like lower interest rates and less strict requirements compared to unsecured loans (ex. personal loans).
Another advantage of a secured loan is the maximum loanable amount depends on the collateral it is set up against. So the higher the value of the collateral, the bigger cash you can borrow.
While all of these look and sound good, we can't simply hide the fact that getting a loan these days are more difficult. Here's why.
Applying for a secured bank loan is more challenging today.
Given the current economic situation we're facing, securing a bank loan might be challenging, if not more. Having to obtain important documents then visiting the bank to file an application might be the norm before, but now that would be putting yourself at more risk, health-wise.
And we haven't talked about the more demanding requirements and eligibility that banks usually have in terms of qualifying for a loan. Plus, a single application takes 2-3 weeks to be processed, without knowing if you will be approved. Applying for a secured bank loan is more challenging today, indeed.
But what if we told you that you can apply for a secured loan today without having all the difficulties we've enumerated?
If you are a car owner looking for a convenient way to get cash fast then an ORCR sangla loan is the most suitable solution for you.
With an ORCR sangla loan, you only need to use your car's ORCR as a primary requirement to apply–no need to give up your vehicle while the loan is being repaid.
Furthermore, with an ORCR sangla loan, you can loan any amount up to ₱5-M payable within 12 months. That means the loan can be repaid faster. And with a very low interest rate of 1.3% vs other bank loans, repayment is way easier on the pocket.
You can apply for an ORCR sangla loan online and we'll process your application in only 3-5 days, just prepare these requirements:
2 valid IDs
Copy of OR/CR (Official receipt and Certificate of registration)
Latest utility bill (electric or water)
TIN (Tax Identification Number) ID
3 months payslip, Certificate of employment or proof of remittance (for OFWs)
Business papers for Sole proprietors and Corporations
Interested? See how much you can loan with an ORCR sangla loan now. Just click on the button below.