Here Are The Updated Salaries Of Philippine Politicians And Government Officials
4 min read
The Salary Standardization Law IV (SSL IV) was signed by President Benigno Aquino in February 2016 to approve the wage increase of government employees.
It was applied in four tranches, starting from January 1, 2016 to January 1, 2019. More than the income adjustment, it also aims to provide a better incentive system based on merit and productivity.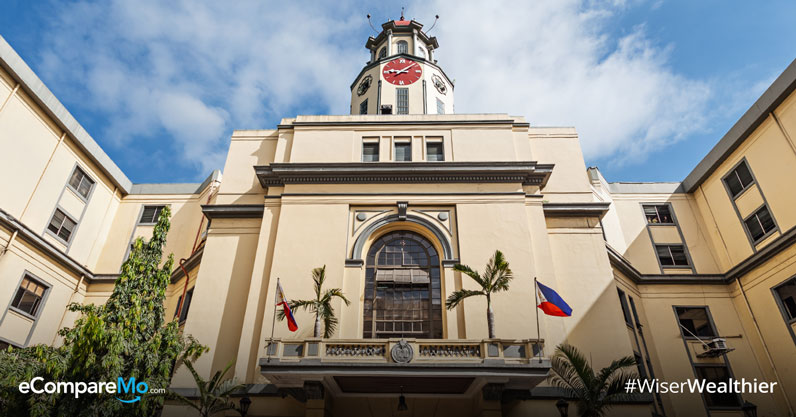 According to Section 13 of R.A. 6758, the performance-based incentive system is granted through steps one to eight, with Step 8 being the highest merit (including the length of service and productivity) for government employees. This is in accordance with the standards jointly enforced by the Department of Budget and Management (DBM) and the Civil Service Commission.
SSL IV sets government employees' salaries at par with those in the private sector to at least 70% of the average income for their private counterparts. The government is hopeful that this will encourage more competent people to work for the public sector, leading to increased productivity and morale of government employees.
Now on its fourth tranche, the salary increase was met with some delay. The fourth and final-tranche wage increase was supposed to take effect in January 2019, but it depended on the Congress' approval of the 2019 General Appropriations Act (GAA). This was expected to have been signed by end of 2018, but the 2019 GAA budget—which is said to be P3.757-trillion—is still pending.
Following this, President Rodrigo Duterte issued Executive Order (EO) No. 76 on March 15, 2019. This move is an amendment to EO 201, known as the 2016 Salary Standardization Law (SSL), to finally release the long overdue salary increase of government officials, despite the delay in GAA approval.
Compared to their salaries from the first tranche in 2016, government officials and employees will now have the following salary increase for 2019.
Note that these salaries are categorized in Steps or levels of service, with Step 8 as the highest. What you will see below are all under Step 1 (unless stated otherwise). Step 1 means entry level salary for civilians — new hire, or fresh graduate. The salaries in Step increments are up to Step 8. Reaching this highest level depends on the individual's length of work and productivity.
See more of the salaries in all the Steps and Tranches, here.
Salaries of Philippine government officials as of March 2019

Position Title

Salary Grade Number

First (1st) Tranche (2016), Step 1

Fourth (4th) Tranche (2019) Step 2

President of the Philippines

33

P160,924

P399,739

Vice-President of the Philippines

32

P135,376

P313,564

President of the Senate

32

Speaker of the House of Representatives

32

Chief Justice of the Supreme Court

32

Senator

31

P117,086

P262,844

Member of the House of Representatives

31

Associate Justices of the Supreme Court

31

Chairman of a Constitutional Commission under Article IX, 1987 Constitution

31

Member of a Constitutional Commission under Article IX, 1987 Constitution

30

P96,354

P178,043
Position title and Salary Grade Source: https://www.dbm.gov.phhttps://cdn-vz-info.ecomparemo.com/wordpress-media/2012/03/RA-No.-6758.pdf
The Philippine President's salary is now increased to P399,739 as he reaches Step 2 level of service and tenure this 2019.
Salary of government employees in the Philippines as of March 2019

Position Title

Salary Grade

First (1st) Tranche (2016), Step 1

Fourth (4th) Tranche (2019), Step 1

Laborer I

1

P9,478

P11,068

Messenger

2

P10,159

P11,761

Clerk I

3

P10,883

P12,466

Driver I

Stenographer I

4

P11,658

P13,214

Mechanic I

Carpenter II

5

P12,488

P14,115 (Step 2)

Electrician II

6

P13,378

P14,961 (Step 2)

Secretary I

7

P14,331

P15,738

Bookkeeper

8

P15,368

P16,758

Administrative Assistant

8

Education Research Assistant I

9

P16,512

P17,975

Cashier I

10

P17,730

P19,233

Nurse I

Teacher I

Agrarian Reform Program Technologist

Budget Officer I

11

P19,077

P20,754

Chemist I

Agriculturist I

Social Welfare Officer I

Engineer I

12

P20,651

P22,938

Veterinarian I

13

P22,328

P25,232

Legal Officer I

14

P24,141

P27,755

Administrative Officer II

15

P26,192

P30,909 (Step 2)

Dentist II

16

P28,417

P34,000 (Step 2)

Postmaster IV

17

P30,831

P38,332 (Step 4)

Forester III

18

P33,452

P41,650 (Step 3)

Associate Professor I

19

P36,409

P45,269

Rural Health Physician

20

P39,768

P51,155
Source of funds
The GAA delay notwithstanding, presidential spokesperson Salvador Panelo said the Executive Order No. 76 was the President's direction for the DBM to "find and recommend a measure to fund the fourth tranche of salary increase of state workers."
"The President does not want to prolong the overdue salary increase that our public servants, who have been working tirelessly and silently for the last two months, have been looking forward to," Panelo said
While waiting for the 2019 General Appropriations Bill, EO 76 states that the funding requirements for this year's government salary increase will be charged "against any available appropriations under the FY 2018 GAA, as reenacted, to be determined by the DBM, subject to existing budgeting, accounting, and auditing rules and regulations."
SSL IV Mission
SSL IV is intended to discourage public officials to engage in unscrupulous activities and inspire them to "focus their efforts and energy on serving the public, curbing corruption and cutting red tape," according to Senator Antonio Trillanes, who sponsored the Senate Bill.
Trillanes also stated in his sponsorship speech that the updated salary schedule serves "not only to alleviate the plight of our civil servants, but also to prevent the exodus of professionals, scientists and highly skilled workers to better paying jobs abroad, such as what is currently happening to our teachers, doctors and meteorologists."
Do you think this salary increase would be effective in keeping our professionals working in the country? Let us know your thoughts in the comments.