Government Documents Now Free For First-Time Job Seekers
3 min read
Good news for first-time job seekers and fresh graduates of 2019, you can now get many pre-employment documentary requirements for free.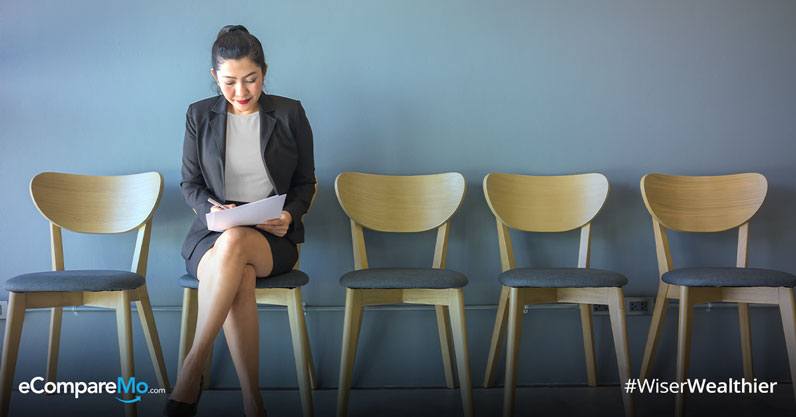 Republic Act 11261 or the "First-Time Job Seekers Assistance Act" aims to waive government fees and charges for individuals who are seeking employment locally or abroad for the first time. It has been signed into law and was made public by Malacañang on Tuesday (May 7).
No fees for first-time applicants
Under this new law, all national and local government bodies must not collect any form of fees from first-time applicants when they apply for government documents and clearances needed for employment.
The law also mandates the creation of an inter-agency monitoring committee, a body which will be responsible for supervising the compliance of all national and local government entities. Failure to fulfill the conditions of the law could result in the filing of administrative charges against them.
Senator Joel Villanueva, chairman of the Senate Committee on Labor, Employment and Human Resources Development and principal author and sponsor of the newly signed law, noted that around 1.3 million first-time job seekers can benefit from the law annually, helping them save as much as P2,000 from fees and charges which they pay to get the needed documents on top of other expenses such as transportation, food and others.
"Sa bisa po ng First-time Jobseekers Assistance Act, mababawasan na po ang pasanin ng ating mga fresh grads sa mga bayarin na kailangan para lamang makakuha ng mga dokumento na kailangan sa kanilang job application," said Villanueva.
"Malaking tulong po ang handog nito sa pagbubukas ng panibagong yugto ng ating fresh grads mula sa kanilang matagumpay na pagtatapos sa eskwelahan patungo sa kanilang job hunting," he added.
The law will take effect 15 days after its publication in the Official Gazette or a newspaper.
(Read: Adulting 101: A Fresh Grad's Guide To Employee Requirements And IDs)
What are the free government documents?
Here is the list of the government-issued documents that are free of charge under the new law:
Barangay clearance
Birth certificate
Marriage certificate
Medical certificate from public hospitals
National Bureau of Investigation (NBI) clearance
Police clearance certificate
Tax Identification Number (TIN)
Transcript of academic records issued by state colleges and universities
Other documentary requirements issued by the government that may be required by employers for job applicants
To avail of the benefits, first-time applicants are required to present a certificate from their barangay proving that he or she is indeed a first-time applicant.
The Department of Information and Communications Technology is tasked to manage a database of beneficiaries, so relevant agencies can track those who already availed of the free government documents.
(Read: Guide To The Most Powerful IDs In The Philippines – And How To Get Them)
What government documents are not free?
The waiver of fees shall not include the application of the following documents:
Authentication of documents from the Department of Foreign Affairs (DFA)
Career Service Examination
Professional licensure examination
Under the new law, those who could avail of the incentive are new graduates who completed the K-12 program, a bachelor's degree or a technical-vocational course from any school, college, university or technical-vocational institution in the country, students who have taken leaves of absence, those working part-time while enrolled, and out of school youths.
The bill further mandates the Public Employment Service Office (PESO) in every province, city and municipality to assist first-time job seekers in securing all required documents for their job application, certification or clearance, and in registering or enrolling them with relevant government agencies, such as the Bureau of Internal Revenue, Social Security System, Pag-IBIG, PhilHealth, among others.