Meet The 4 Young Filipino Entrepreneurs On The Forbes' 30 Under 30 Asia List 2019
2 min read
Forbes Asia has been scouting the Asia-Pacific region in search for 300 outstanding young leaders and individuals to highlight in their annual Forbes 30 under 30 Asia List for 2019.
It's running on its fourth year and the 2019 list is the more inclusive and diverse so far. Honorees come from as far as Kazakhstan, Kyrgyzstan, Laos, and Mongolia and include tech startup founders, scientists, artists, athletes, entrepreneurs, and more.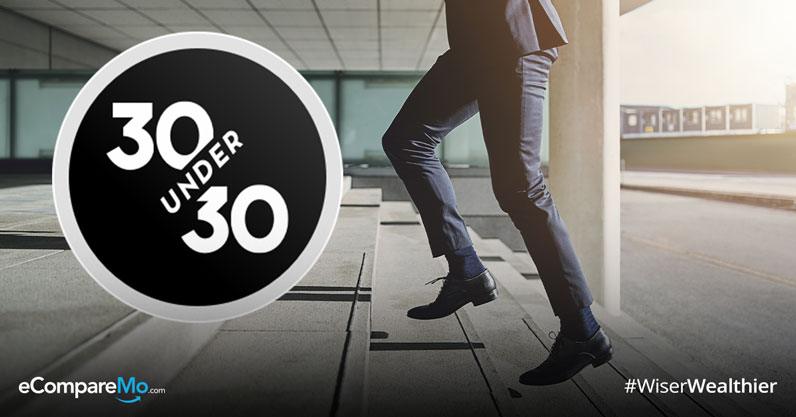 All the names on the list were chosen for their contributions and the work they have done to cement a positive effect in their various industries, especially in developing and emerging markets.
China has the greatest number of honorees this year with 61, followed closely by India with 59. Japan came in third with 30 honorees while South Korea took fourth place with 28.
(Read: Meet The Inspiring Filipinos Who Made It To Forbes' 30 Under 30 Asia)
The big four
Luckily, four young Filipino entrepreneurs all under the age of 30 made it to the list of outstanding entrepreneurs and innovators. They are:
1&2. Earl Patrick Forlales and Zahra Halabisaz Zanjani, Co-founders of Cubo
Cubo is a system of modular bamboo homes that respond to Manila's housing crisis. It was designed by Earl Patrick Forlales, a 23-year-old Manila boy who was inspired by the materials used on his grandparent's rural home, bamboo in general, to produce a system of low-cost modular residences and help solve the housing problems in the Philippines.
Although the scheme has been designed for low-income communities particularly in Manila, the idea behind it can be applied to any city where bamboo can be grown, including most of the Southeast Asia region, and also parts of Africa and Latin America.
The company is also well-known for their fast design and construction of bamboo houses which they can make in just 4 hours.
As per Forbes, the duo hopes that the company can tackle the shortage of accommodation in the Philippines with low-cost bamboo housing units.
3. Georgianna Carlos, Founder and Chief Executive Officer, Fetch! Naturals
Twenty-eight-year-old Georgianna Carlos is the brains and heart behind Fetch! Naturals,a premium brand of high-quality pet care products.
With the tagline "Excellence meets sustainable living," they offer a complete Natural Pet Care System made of 100% Neem and Jicama Aqueous Extract as its base, the first in its kind.
The brand has already opened two retail locations since it was established in 2016. One is in Manila and the other one is in Los Angeles.
(Read: These Millennials Will Inspire You To Be The Change You Want To See In The World)
4. Kenn Costales, Founder and Chief Executive, Monolith Grown Ventures
Back in 2016, Kenn Costales left his job with the multinational conglomerate Proctor & Gamble to start his own company, Monolith Growth Ventures.
Monolith Grown Ventures is a digital marketing agency with offices in Singapore and Manila. Twenty-nine-year-old Costales heads a team of servicing major global brands like The Boston Consulting Group, Fitness First, Klipsch, and Sonos.
Sources: The Philippine Daily Inquirer, Forbes