Father's Day 2020: Top Promos For Dads Of All Ages
6 min read
For the man of the house, the loving husband, the dependable father, and an all-around friend, June 21 will be the day we can celebrate our dads for always tending to our needs. Even with the quarantine guidelines still in place, who says that we can't have a little fund and give our fathers the day they deserve?
For Dad's Day, we've handpicked some of the best deals you can enjoy in the comfort of your home. From discounts to bundles and even some freebies, here are some 2020 Father's Day promos you should definitely not miss.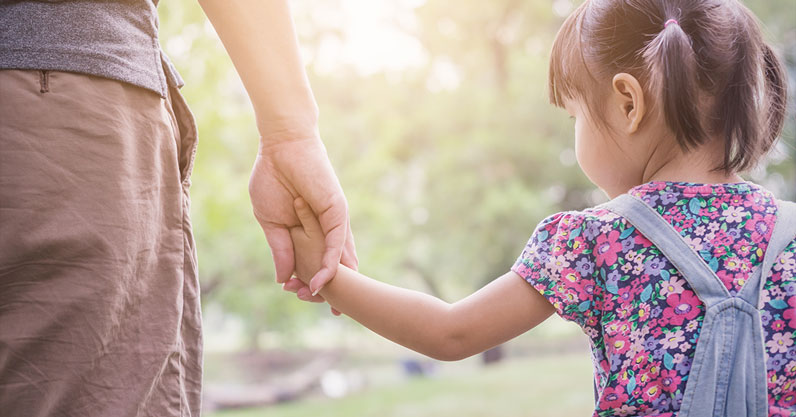 Shakey's
Treat your dad with some deep-friend squid on his special day with Shakey's. If you place your Father's Day order worth at least ₱1,500 before June 20, you can get a free 500-gram worth of their luscious Calamari Crrrunch (worth ₱796). You can have your spread delivered or picked up at your nearest Shakey's branch between June 20 and June 22.
Pro tip: Don't forget to use your Shakey's SuperCard for more exciting treats such as other freebies!
Primebeef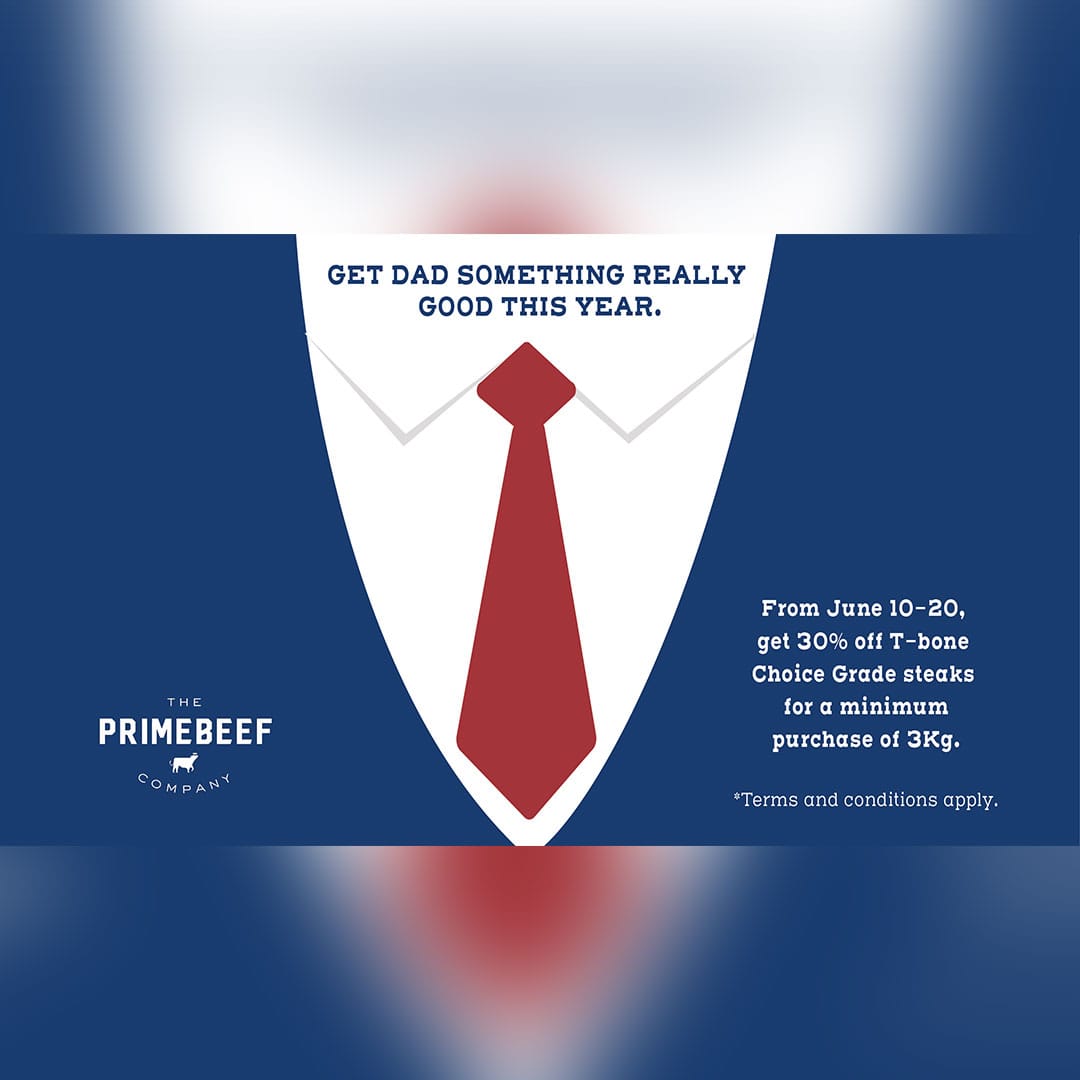 Give your dad the gift of steak-cation with Primebeef's premium choice of delectable meat cuts. From June 10 to 2, you can get 30 percent off your T-bone choice grade steaks for a minimum purchase of 3kgs. You can either pick up your orders at their shop on Kamias Road or have your steaks delivered right at your doorstep anywhere in the country.
For more information about Primebeef's Father's Day promo, you can go to their website: www.primebeef.com.ph. or visit their Facebook page.
LYC Wines and Liquors
After the liquor ban brought by the enhanced community quarantine, it's only perfect to give your dad the best drink for a day dedicated to him. That's why LYC Wines and Liquors is giving away two box sets to all those who will tag their fathers in their Facebook post. In addition, buyers who will get their Father's Day liquor bottles from them can get the chance to win a special gift.
Just make sure you either participate in their promo or buy your alcohol from them before June 21 to become eligible to either of these Father's Day promos. Visit their Facebook page for more details!
Raging Bull Chophouse & Bar
Shangri-La at the Fort's premiere steakhouse has nothing but the most exciting treats for all dads on Sunday. You can bring home the gift of their Darling Downs steak—grass-fed wagyu beef all the way from Queensland in Australia—for only ₱1,800. Meanwhile, Raging Bull's adjacent burger joint also has an exciting Father's Day kit for two: two of their signature Kickass Burgers and four bottles of Little Creatures Pale Ale for just ₱1,500.
Even better, you can avail of this Father's Day promo early and order beforehand by calling Raging Bull at (02) 8820-0888 for pickup.
Max's
Want some all-Filipino goodness without the tedious prep time? Get some Max's for Father's Day! For only ₱2,250, you can have the following dishes delivered to your home: one whole fried chicken, regular pancit canton, kare-kare, rice, one liter of Pepsi, and a chocolate cake from Max's Corner Bakery.
As an added bonus, early Father's Day celebrations will mean additional freebies from Max's: order on June 18 or 19 to get free lumpiang shanghai or sizzling tofu or celebrate on the 20th with Max's fried chicken set and receive two cans of beer and their bar chow platter.
You can start your pre-orders today by going to Max's website and find a store near you.
Restaurant 101 at Enderun Colleges
As a food joint attached to one of the leading culinary schools in the country, expect their explosive treats to be a blast. For Father's Day, they've prepared a special selection of dishes for you:
Marinated salmon (P320)
Cerveza Negra and honey-braised pork ribs (P800)
Oven-roasted US Angus New York striploin (P1,580 for two, P2,780 for up to four, P3,980 for up to eight; comes with your choice of sauce and starchy side dish)
Beef tenderloin medallion (P880 for two 80-gram portion; comes with your choice of sauce and starchy side dish)
Customize your Father's Day feast now with their offers and enjoy free delivery and 15 percent discount for orders worth P3,000 and up. To see their other items such as desserts and wine list, go to Restaurant 101's Father's Day promo page.
Cyma
Want something new on your dad's special day? Why not try something Greek at Cyma? For their Father's Day promo, renowned Greek restaurant has two sets you can try. First, they can deliver you a cook-it-yourself prime steak kit, complete with all the ingredients you need as well as instructions for that perfect steak at home. Their USDA prime ribeye set is available for only ₱2,800.
Meanwhile, more adventurous dads can try their roast lamb set, a generous slab of lamb shoulder with roasted vegetables and slathered with gremolata. You can take this bad boy home for only ₱2,200.
Bawai's Vietnamese Kitchen
Your dad deserves a sumptuous Viet-nom on Sunday. Fortunately, Bawai's is available to serve you all the delicious Vietnamese dishes you've been missing since the quarantine started. As a treat to the whole family, they're making available their favorites in a party tray size. Your Vietnamese dishes such as bun tom (₱1,300), fresh and fried spring rolls combo (₱1,000), com suon cha (₱1,000), and others are yours this Sunday.
Keep in mind that Bawai's is only offering limited pre-order slots to their customers. So book your slot now by messaging their Facebook page or calling their hotlines at 0917-566-5055 or (02) 8355-4578.
22 Prime at Discovery Suites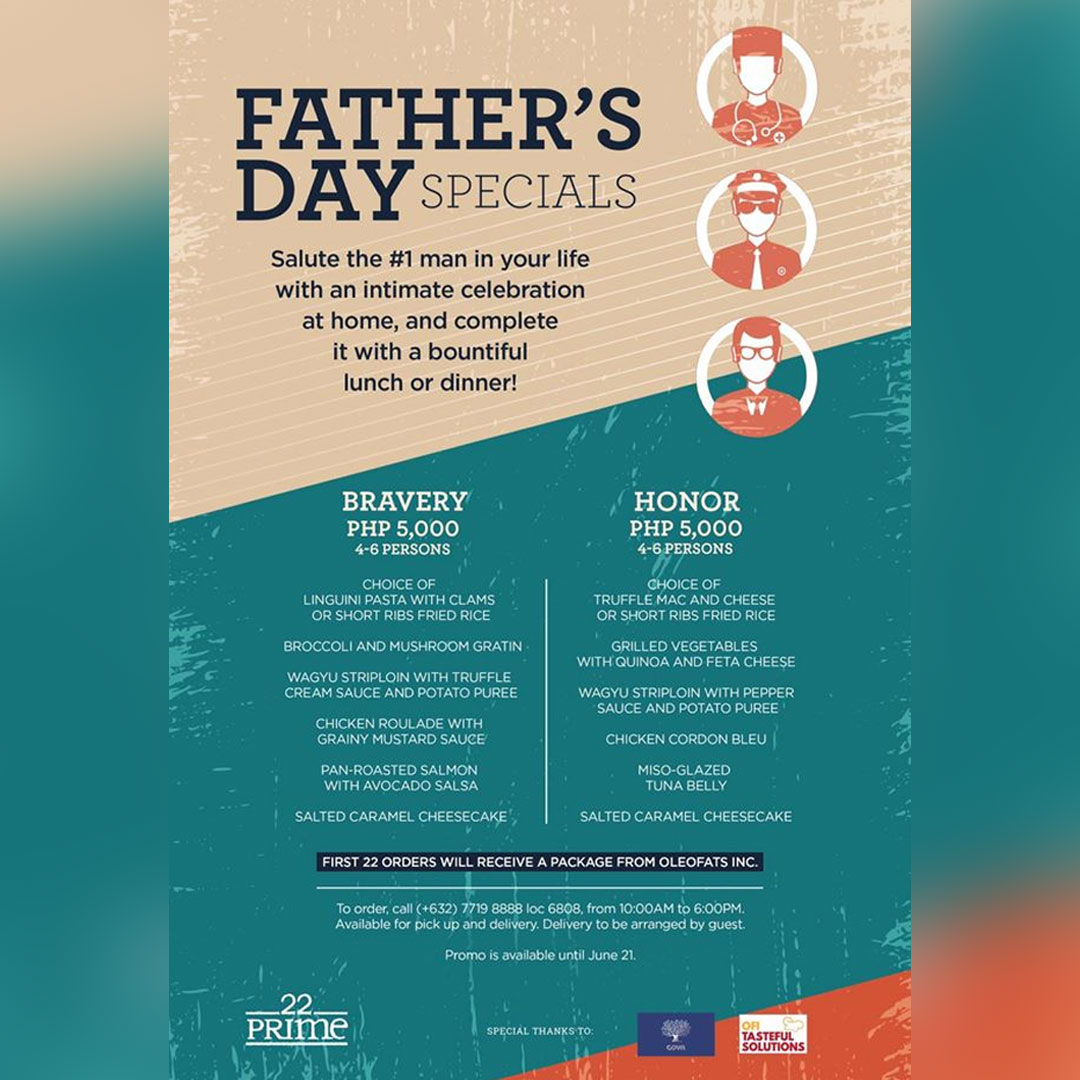 As their tribute to the number one man in your life, 22 Prime handpicked some of its finest offerings and combined them into two sets. For your Sunday's feast, you can choose between the two set dinners they've prepared for you:
Bravery (₱5,000). Choice of linguini pasta with clams or short ribs fried rice, broccoli and mushroom gratin, wagyu striploin with truffle cream sauce and potato puree, chicken roulade with grainy mustard sauce, pan-roasted salmon with avocado salsa, and salted caramel cheesecake
Honor (₱5,000). Choice of truffle mac and cheese or short ribs rice, grilled vegetables with quinoa and feta cheese, wagyu striploin with pepper sauce and potato puree, chicken cordon bleu, miso-glazed tuna belly, and salted caramel cheesecake
As a bonus, the first 22 orders will get a special package from Oleofats Inc. Make sure you order before June 21 to get these amazing set meals.
Lasam's Diner
What Father's Day celebration is complete without the heart-stopping, blood pressure-spiking serving of lechon? At Lasam's Diner, you don't have to worry about the other parts: they only serve coal-cooked lechon belly for you and your family. Reserve now until June 19 and you can get ₱200 off your order of lechon belly.
Reserve your lechon belly for Sunday's family meal now by calling Lasam's Diner at (02) 8356-6895, (02) 8475-6006, 0933-138-3245, and 0927-553-4115.
Know of more Father's Day promos? Share with us in the comments!