The Cost Of Cosmetic Surgery In The Philippines
4 min read
Cosmetic surgery these days is a common thing, with celebrities candidly revealing the little tweaks they had done to highlight and improve their best features.
Nowhere is this trend more obvious than in billboards and advertisements for beauty clinics featuring celebrity endorsers proudly announcing the treatments they've had.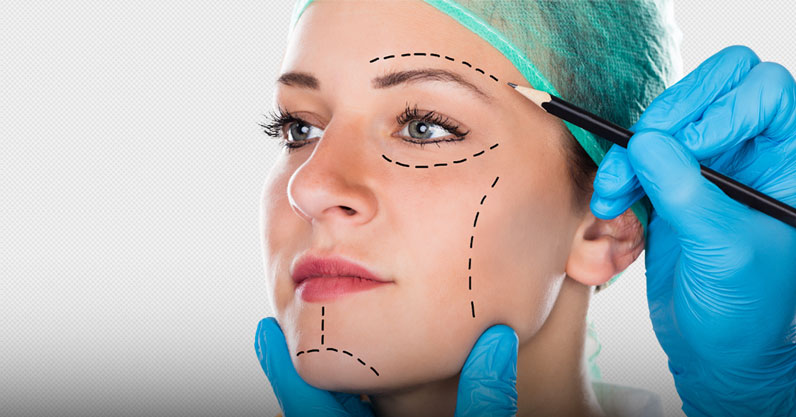 Cosmetic surgery nowadays doesn't have to be the province of the rich and famous, though. Many ordinary Filipinos seeking a confidence boost can benefit from the same procedures. 
To those who are planning to benefit from going under the knife, check out this article and learn the things that you need to know, from costs to the best cosmetic surgeons in the Philippines.
What is the difference between cosmetic surgery and plastic surgery?
Cosmetic surgery or aesthetic surgery involves the enhancement of your physical features. It is not intended to be a treatment for any kind of disease or ailment.
Performing cosmetic surgery involves changing your physical appearance depending on your desires. It may be altering or reshaping your nose, lifting your eyebrows and eyelids, implanting your breasts, butt, lips, and chin, or even contouring your neck. Liposuction, tummy tucks, and derma fillers also fall under cosmetic surgery.
Plastic surgery, on the other hand, is a type of a reconstructive surgery dedicated to reconstructing any damaged part of the body that has been burned or cut or correct functional abnormalities caused by accidents, congenital defects, cancers, fractures, tumors, and the like.
One of the most common procedures performed under this category is the removal of tumors, redevelopment or reconstruction of removed breasts in cancer patients, and hand surgery.
Most common cosmetic surgery procedures
1. Abdominoplasty
Estimated cost: Around P250,000 to P500,000
Also known as a tummy tuck, the abdominoplasty is a major surgical procedure done to remove excess skin and fat in the tummy area. This is mostly done by people who have lost weight rapidly or by women after giving birth.
2. Blepharoplasty
Estimated cost: Around P35,000 to P120,000
A surgical procedure involving the reshaping of eyelids both for cosmetic and functional purposes to tighten the eyelid skin and remove excess bags caused by bulging fat deposits. The process may take about 30 minutes to one hour or more depending if it's just the upper lid, the lower lid, or both.
(Read: Best Time To Buy Clothes, Gadgets, Appliances To Save Money)
3. Botox
Estimated cost: Around P10,000 to P50,000
Botox is the most common cosmetic surgery procedure in the market. This is mostly done to reduce the presence of wrinkles and frown lines, but it can also be used to lessen excessive armpit sweating and jaw and calf muscle hypertrophy.
4. Breast Augmentation
Estimated cost: Breast implants around P90,000 to P130,000; breast lift around P150,000 to P300,000
A surgical procedure involving the increase in the size of the breasts through lifting and reconstructing or by the placement of implants underneath the breast, through the armpits, or through the half-circle of the areola. The process may take about two to five hours depending on the chosen procedure.
5. Buttocks Augmentation
Estimated cost: Around P200,000 to P300,000
Like breast augmentation, buttocks augmentation is a surgical procedure involving the placement of implants in the buttocks or gluteal areas for the butt to appear fuller and to reshape and contour the patient's figure. The procedure where the implants are placed in the intramuscular layer of the butt takes around two hours. The effect is permanent.
6. Liposuction
Estimated cost: Around P50,000 to P150,000
A surgical procedure involving the suctioning of excess fat underneath the skin surface, liposuction aims to lessen the fullness on certain areas of the body where excess fat can be found. The process takes around two to five hours depending on the area where the procedure is made.
(Read: Affordable Wedding Gowns In Manila: Find The Perfect Dress Starting From P3,000)
7. Rhinoplasty
Estimated cost: P40,000 to P160,000
More commonly known as a nose job, rhinoplasty is a surgical procedure involving the resizing and reshaping of the nose. This is mostly performed to enhance facial harmony, but it can also be done to restore function and structure after accidents or injury.
8. Rhytidectomy
Estimated cost: Around P180,000 to P300,000
Rhytidectomy or a facelift in lay man's term is a surgical procedure involving the removal of excess fat in the face or even in the neck to achieve a more youthful appearance. The procedure takes around four to five hours.
List of top cosmetic surgery clinics
Take note that, while cosmetic surgery clinics abound, it's best to make sure that you consult with licensed professionals and go to a reputable clinic.
1. Belo Medical Group
2. La Nouvelle Image
3. Shinagawa Lasik and Aesthetics
4. New Life Aesthetic and Plastic Surgery Center
5. Calayan Surgicentre Corp.
6. Cathy Valencia Skin Clinic
7. Contours Advanced Face and Body Sculpting Institute
8. Beverly Hills 6750
9. The Renewed You Aesthetic Center
10. Philosophy by Mikaela Advanced Aesthetic Center
SOURCES: Medical Departures, Enhancements Cosmetic Surgery, Cosmetic Surgery Phil.com