Cebu Itinerary And Budget Travel Guide 2020 [UPDATED]
27 min read
With beautiful beaches, historic sites, delectable cuisines, and rich culture, Cebu is definitely someplace that you can slake your wanderlust.
Nestled in the Visayas, the island of Cebu has played important roles in the Philippine history and continues to create a name for itself globally through its economic progress and tourism assets.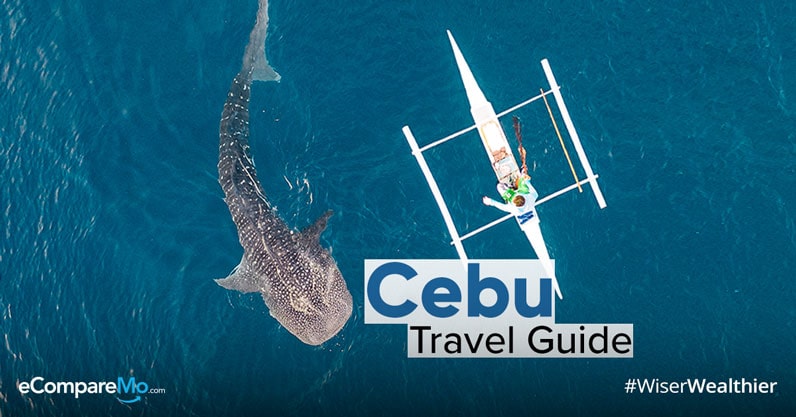 If you decide to go to the Queen City of the South, we can promise you that an unforgettable adventure awaits you. So to make the most of your trip, get your schedule and budget in sync with eCompareMo's ultimate Cebu travel guide.
Best time to visit Cebu
Choosing the right dates for your travel is very important for your enjoyment and, of course, your budget.
This table shows which months can give you the best experience and what to consider in your planning.
| Months | What's In It For You |
| --- | --- |
| January – February | • The Sinulog Festival is the main event in January. While it's a great party, you need to start planning soon as room accommodations are always fully booked in advance and rates are high due to the influx of tourists. • In February, the Valentine season causes the same effect. |
| March – May | • It's the summer season so expect to sweat a lot under the prickly heat. • This is, however, the best time for beach goals. • The accommodations in hotels and inns are at average rates. • Take note of Holy Week, however, as this tends to makes the rates higher as Cebu holds many religious landmarks. |
| June – October | • June may give the fairest weather, but it's also the start of the rainy season. There's a higher possibility of rains and storms that can compromise your travel plans. • Since it's the rainy season, however, and there is a low number of tourists, prices are at the lowest rate. |
| November – January | • Christmas season starts at Ber months in the Philippines, so expect that number of tourists and prices goes higher as it gets closer. |
How to go to Cebu from Manila
There are four ways to reach the island of Cebu:
1. Via plane
Domestic flights from NAIA (Manila) to Mactan International Airport (Cebu) are non-stop. The three major airlines you can book with: • AirAsia Philippines • Cebu Pacific • Philippine Airlines
NOTE: There are also direct flights from Clark, Boracay, Davao, Cagayan de Oro, Kalibo, Iloilo, and Palawan.
2. Via ferry
The travel can reach 23 hours, almost a day, so it's not advisable if you have limited time. The ferry boat is at North Harbor Pier 4 in Tondo, Manila and will arrive at Pier 1 Legazpi Extension, Cebu City. Prices vary depending on the accommodation class. You may inquire at 2Go Travel by calling (02) 528-7000.
3. Other Options
From Bohol: Tubigan Port (1 hour and 30 minutes to Cebu Island) – P200 (regular seat) From Dumaguete: Tampi (1 hour to Cebu Island)
How to get around Cebu (from South to North)
The modes of public transportation in Cebu are:
PUJ (jeepneys): Download the app, Cebu Jeep Map, for convenience (min fare – P8)
SM MyBus and Public Buses: MyBus uses reloadable tap card, available at SM Booths
Taxi: Starts at P40 and additional P2 per minute of travel time
V-hire (van) and multi-cab: Fare varies, and V-hire only operates from 8AM to 9PM.
Habal-habal: A local motorcycle, quick means to go anywhere (starts at P10)
Boats: Primarily for island hopping (price varies)
• From Cebu City to South Cebu
Ride any jeepney with the signboard codes 12I or 12G or 10M or 10H and drop off to South Bus Terminal, which is few steps away from Elizabeth Mall.
• From Cebu City to North Cebu
Ride a jeepney with signboard code 01K to get to North Bus terminal, which is just 2 to 3 blocks away from SM City.
• From Mactan Airport to South Cebu
From the airport, take a multi-cab to Marina Mall (10 minutes). Then, take a V-hire to SM City Cebu (20 minutes) and ride the jeepney with any of the codes (12I or 12G or 10M or 10H) to reach the South Bus Terminal.
For Groups: Get a regular taxi (not yellow) from the airport outside the arrival area. Passengers wait for their turn, but the travel to SM Cebu City takes around 20 minutes. Then from SM, ride the jeepneys with signboard codes (12I or 12G or 10M or 10H) going to South Bus Terminal.
You may book Uber, Grab, or a regular taxi from the airport to South Bus Terminal. Estimated fare is P250.
From the South Bus Terminal, take a bus with the fitting route to your destination
Via Barili– Barili, Badian, Ginatilan, Malabuyoc, Moalboal, and Samboan
Via Liloan – Oslob
• From Mactan Airport to North Cebu
From the airport, take a multi-cab to Marina Mall (10 minutes). Then, ride a jeepney going to Mandaue Coliseum. From the coliseum, ride another jeepney with a signboard 'Makro' or 'North Bus.'
Get a regular taxi or MyBus from the airport to North Bus Terminal. Fare: P140 and P25, respectively.
From the North Bus terminal, take a Ceres bus or a V-hire to
Hagnaya Port if going to Bantayan Island. Travel time is 4 hours. (Bus – P225; V-hire – P170)
Maya Port if going to Malapascua island. Travel time is 5 hours. (Bus – P200; V-hire – P200)
From the ports:
Bantayan Island. Book a ferry for P170 and travel time to the island is 1 hour. SOME Ceres buses are assigned to a specific ferry and can cause travel delay if the ferry comes late. Better ask personnel for verification.
Malapascua Island. Take a public outrigger boat for P100 to the island. The travel takes 30 minutes.
(Read: 11 Best White Sand Beaches in the Philippines)
What to do in Cebu
Cebu has it all from modern hubs, historical landmarks, untouched islands, beautiful peaks, and white sand beaches. Here are the things you can do in Cebu:
Have a trip down memory lane in Cebu City with the historical and religious landmarks.
Dive into an extreme water adventure in South Cebu which includes swimming with whale sharks, sardines, turtles, and canyoneering with lovely falls of Cebu.
Get a quiet beach vacation in North Cebu with the white sand beaches that are less crowded.
Hike and trek mountains and peaks in Cebu to appreciate its rich natural beauty.
Be the first few people to discover unexplored islands in Cebu.
All of these things are elaborated below, so brace yourself.
Tourist spots in Cebu City: A quick tour
Cebu City is the oldest city in the Philippines. In fact, it was the first capital of the country and where Christianity first took root among Filipinos. It has many ancient and religious sites that both history buffs and curious travelers can enjoy on the side.
Here's the list of classic tourist spots in Cebu City:
1. Magellan's Cross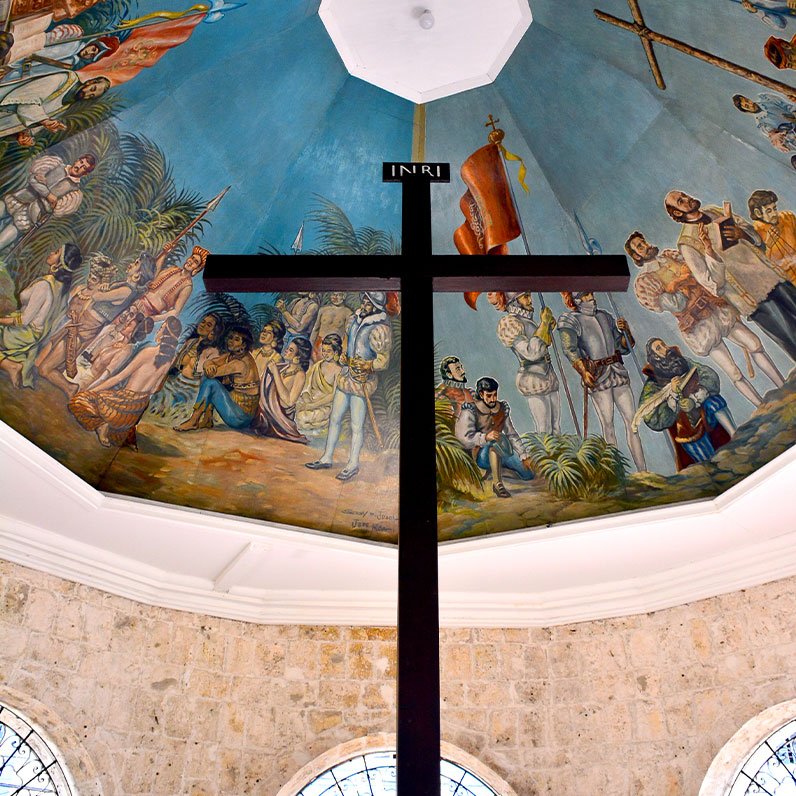 A real classic landmark used in Philippine postcards is a must-see. The wooden cross protected inside an octagon-shaped pavilion exists since 1521 upon the coming of the Spanish expedition led by Portuguese explorer Ferdinand Magellan and serves as a reminder of the first conversion to Christianity in the country.
2. Mactan Shrine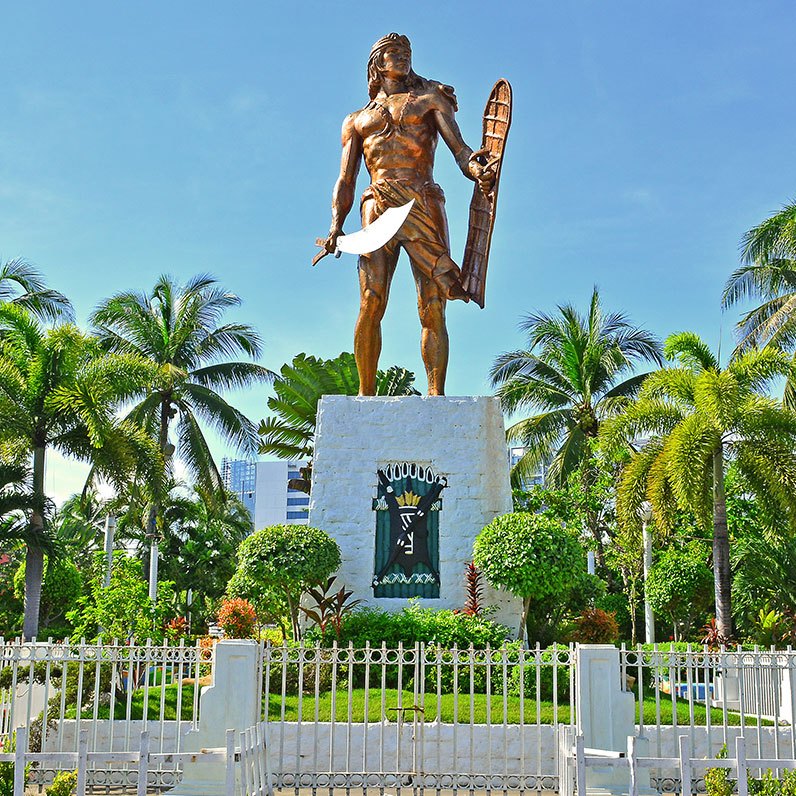 Head off to the monument of Lapu-Lapu, the chieftain of Cebu who led the very first resistance to the religious conversion and colonization of the Spanish. The chieftain was the earliest national hero in the country, even before the 300 years of Spanish rule in the country. It's a key piece of Cebu history that you should not miss.
3. Basilica Minore del Santo Niño de Cebu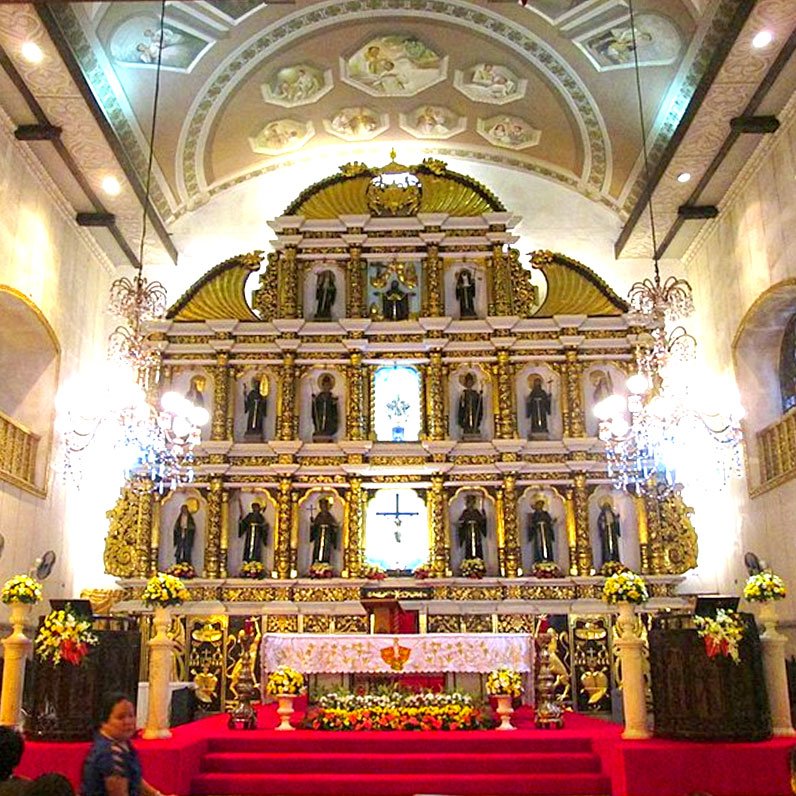 The first church in the Philippines houses the Flemish statuette of the Christ Child, locally known as the Sto. Niño, which is venerated and embedded in Filipino culture. It was the baptismal gift of Magellan to Rajah Humabon and Queen Juana in their conversion to Christianity. The Sto. Niño is also a central piece to the Sinulog Festival.
4. Fort San Pedro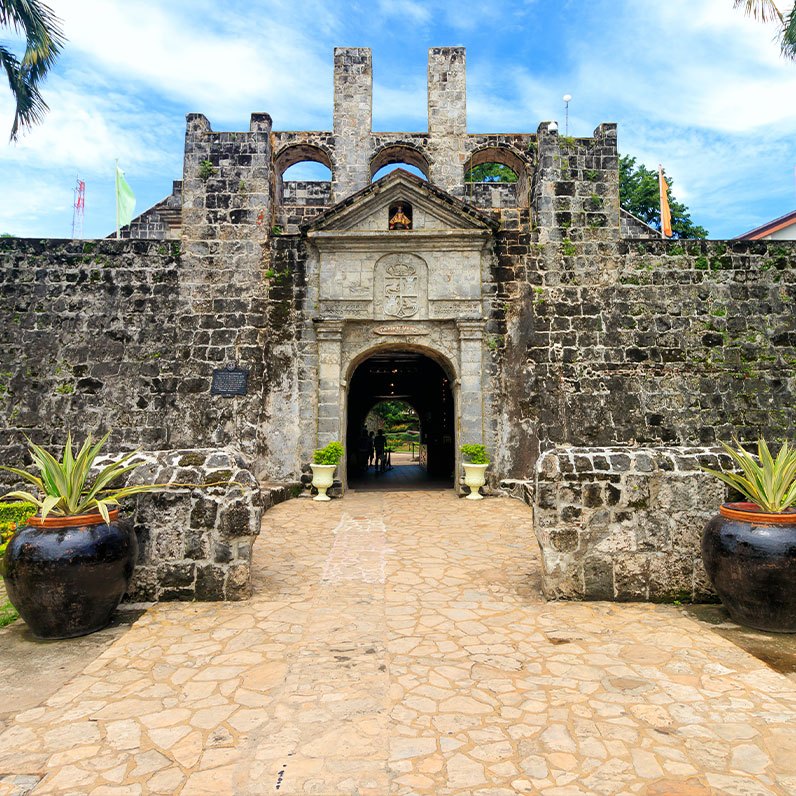 The former security bastion in Cebu is relatively smaller but older than Fort Santiago in Manila. It has a triangular shape, serving as a park in the middle of city bustle and a place to learn about history. It's a trip down the memory lane for two hours.
5. Gorordo Museum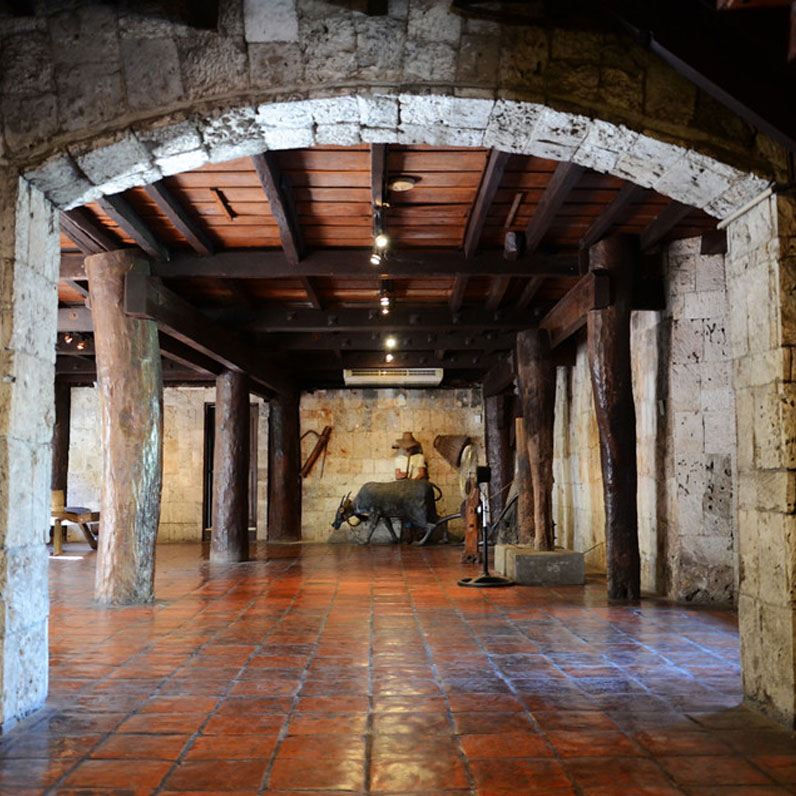 A mid-19th-century house that has become a museum. It exhibits antique furniture, Mactan coral stone blocks, endemic Philippine hardwood, and some artworks. It will truly transport you to the Spanish period for fun with a big throwback.
6. Temple of Leah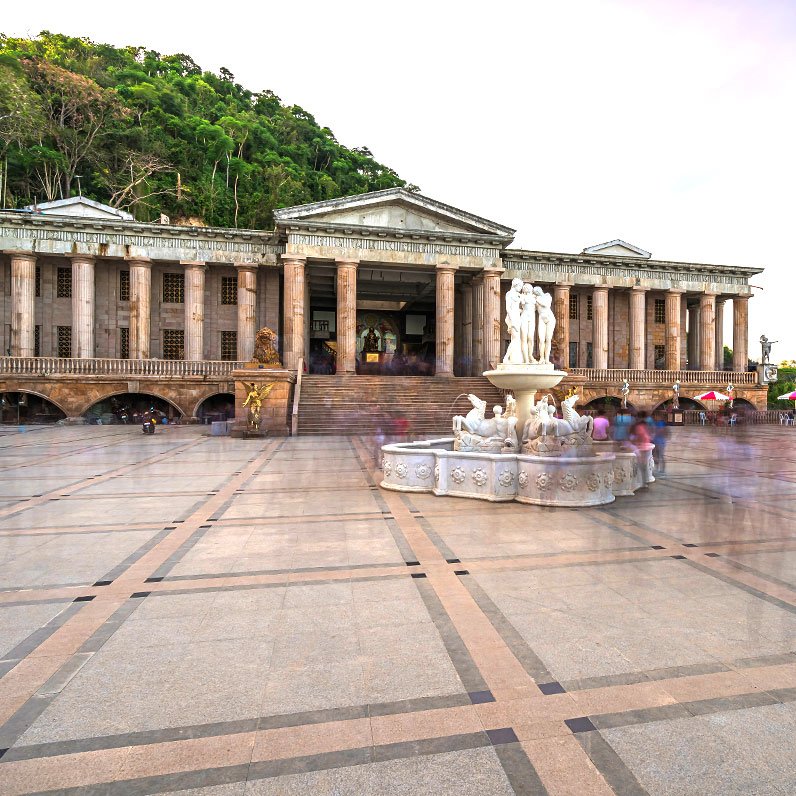 If Negros Occidental has The Ruins, Cebu has the Temple of Leah. The imposing structure features Roman architecture adorned with lions, angels, and gladiators, and its chambers house an art gallery, library, and bar. Only the lobby is open to the public where you can see a 10-foot brass statue of Leah. It's built on the romantic concept of Taj Mahal – a symbol of transcendent love.
7. Cebu Taoist Temple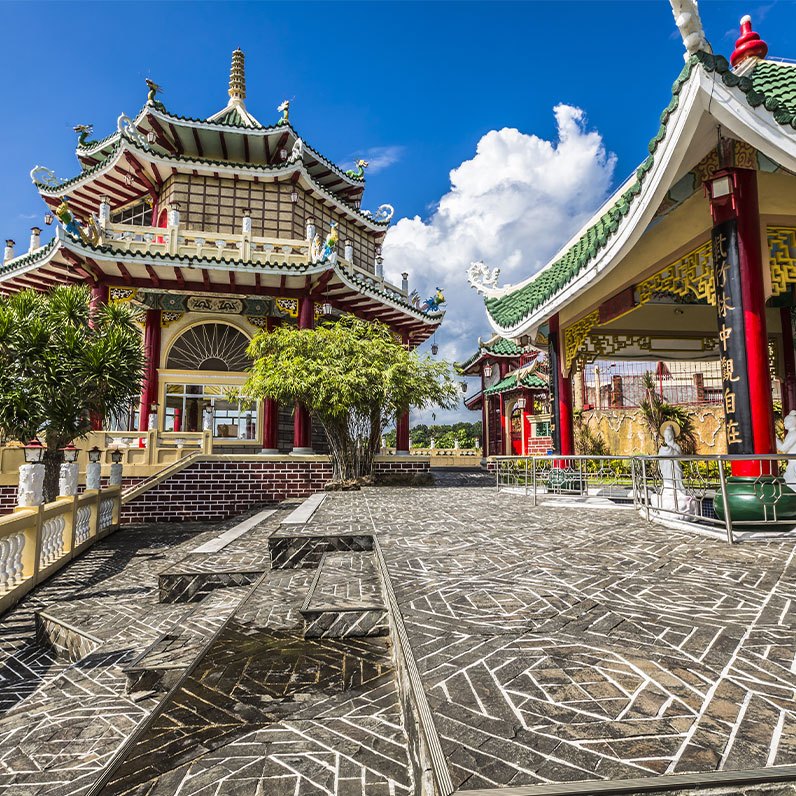 The temple is a small piece of Chinese culture that's hard to miss because of the blaring red color, decorative dragons, and eye-catching pagodas. It can transport you to a place of calm where you get a break from the chaos of the city. The temple and its parking ask for no payment except for silence and respect while visiting inside.
8. Sirao Flower Farm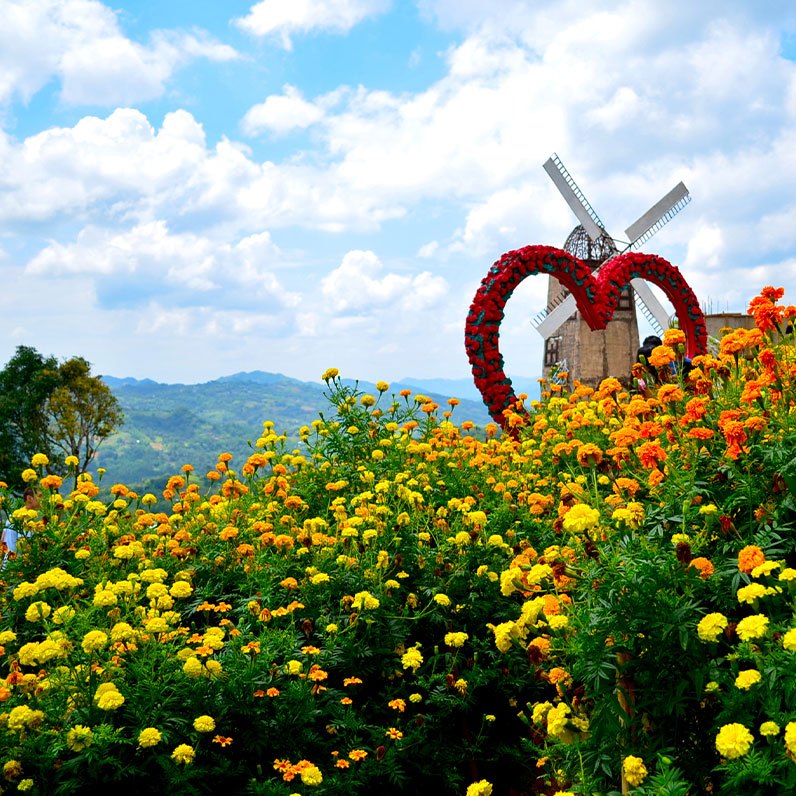 The flower garden reminds the tourists of the famous ones in Amsterdam. The vibrant celosia flowers and other ornamental plants (aster, daisy, chrysanthemum, and sunflower) make it big as a selfie or groupie backdrop or an Instagram post that will surely earn hearts. Just take a cab or jeepney to JY in Lahug, Cebu City, and from there, hire a habal-habal to go to the flower farm that costs you P300 per head.
9. Neri's Ville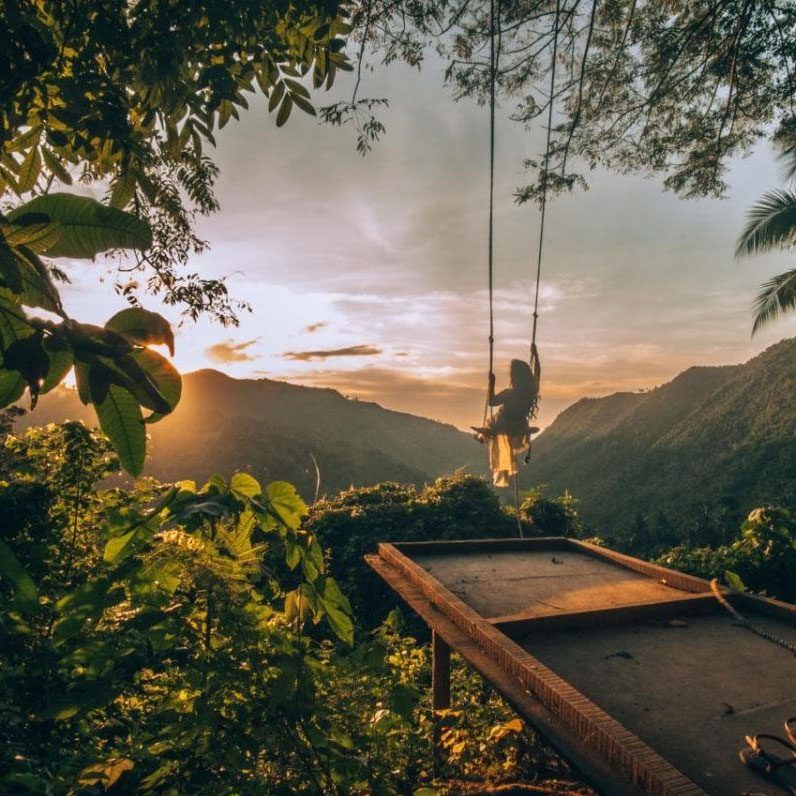 From nondescript fields, it bloomed into a destination loved by tourists who love taking photos and being taken photos. Neri's Ville features art installations inspired from The Nest from Bali, Indonesia, and Hobbiton, New Zealand. It's the ultimate selfie park!
10. Cuartel and Baluarte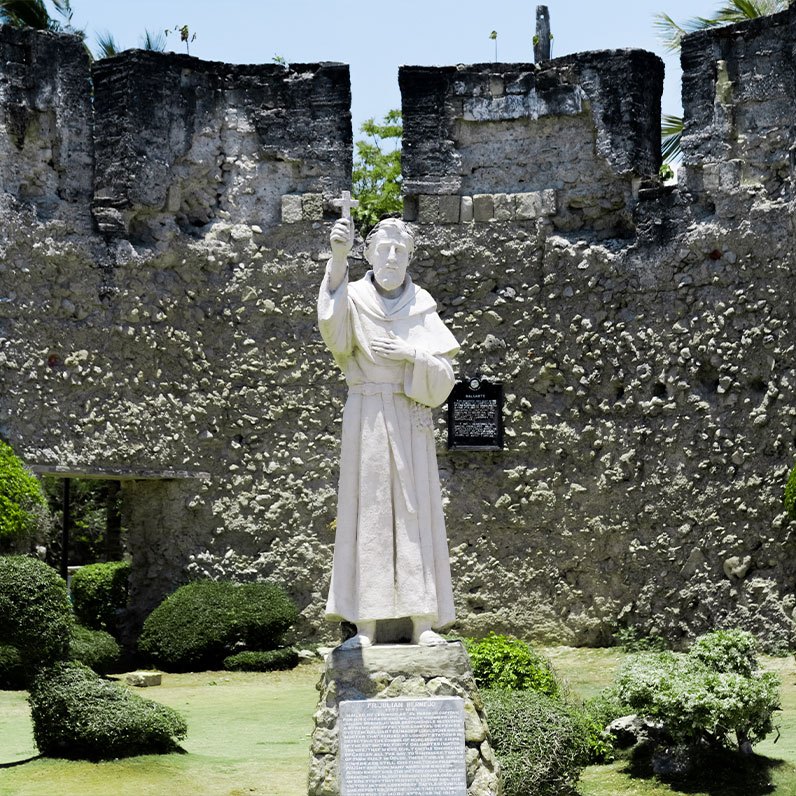 This landmark can be found in South Cebu. These ancient structures were built during the Spanish colonization as a defensive structure, but the 'cuartel' was unfinished. The ruins made of coral stone are imposing and the governor made into a heritage site. It's a nostalgic destination where you can trace back our illustrious history.
11. Simala Shrine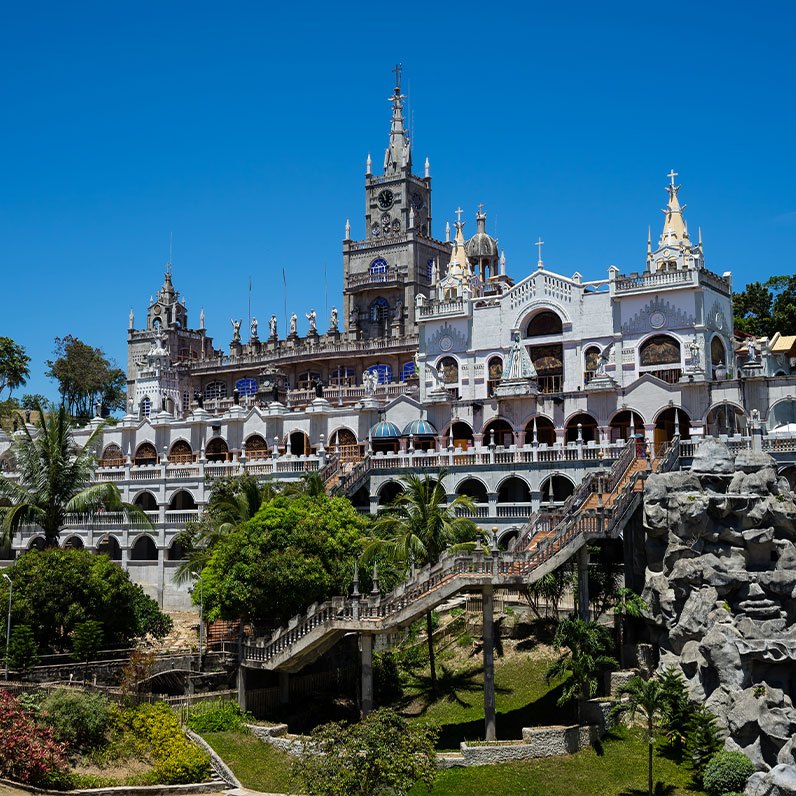 This religious spot is in South Cebu, too. Heard the news about a statue of Blessed Virgin Mary that shed tears? It can be found at the Simala Shrine in Sibonga, Cebu. The shrine towers above the village hill with its large, castle-like appearance. This is a pilgrimage site that devotees should see once in their life.
(Read: 4 Destinations In The Philippines Where You Could Really Use Travel Insurance)
Where to stay in Cebu City
Cebu City is a hub of nightlife with lively parties and interesting spots to eat out. The city invites you to spend the night experiencing new places before you get lost in the famous beaches the next day.
Affordable

Le Village Hostel Price Range: P700 – P2,400 per night Contact: 0932 413 3978 FB Page: @Levillagehostelcebu Features: With Wi-Fi but shared bathroom
Naps x Adventures Price Range: P700 – P4,000 per night Contact: (032) 415 1065 FB Page: @napsxadventureshostel Features: With shower, Wi-Fi, and air condition

Average

Golden Peak Hotel & Suites Cebu Price Range: P1,760 – 2,300 Contact: 0917 311 1185 FB Page: @goldenpeakhotelcebu Features: With Wi-Fi, air-conditioning, appliances, and swimming pool (also, an airport shuttle runs from the hotel)
West Gorordo Hostel Price Range: P1140 – P3,540 Contact: (032) 231 4347 Features: Bistro, entertainment facilities, with free computers and Wi-Fi

High-end

Harolds Hotel Price Range: P3,700 – P7,800 per night Contact: 0917 711 8828 FB Page: @HaroldsHotelCebu Features: With Wi-Fi, air-conditioning, appliances, swimming pool, and home services (also, an airport shuttle runs from the hotel)
Diamond Suites and Residences Price Range: P1,600 – P7,600 per night Contact: (032) 402 9800 FB Page: @DiamondSuitesCebu Features: With Wi-Fi, air-conditioning, appliances, swimming pool, entertainment facilities, and home services (also, an airport shuttle runs from the hotel)
South Cebu tourist spots for extreme water adventures
1. Kawasan Falls Canyoneering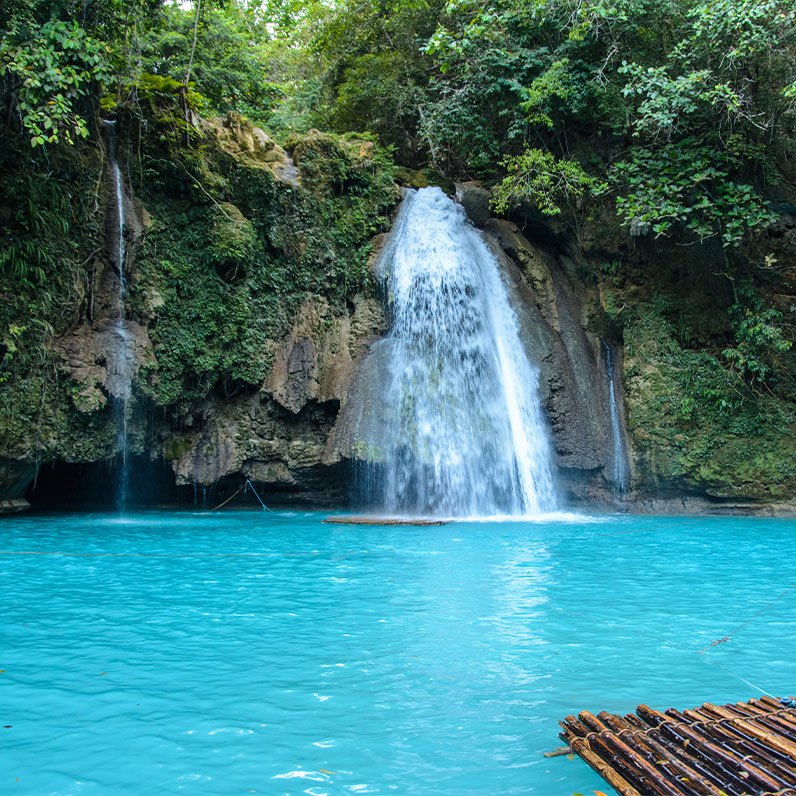 Kawasan Falls never fails to get out of the list of famous bloggers and casual tourists for the most extreme adventure one can get in Cebu! It's a complete adventure package with climbing, rappelling, wading through creeks, and the most enjoyable part, swimming.
Kawasan Falls comprises of three levels of waterfalls where you get turquoise waters and beautiful views that you deserve after going through the challenge of canyoneering.
2. Moalboal Marine Sanctuary and Diving Sites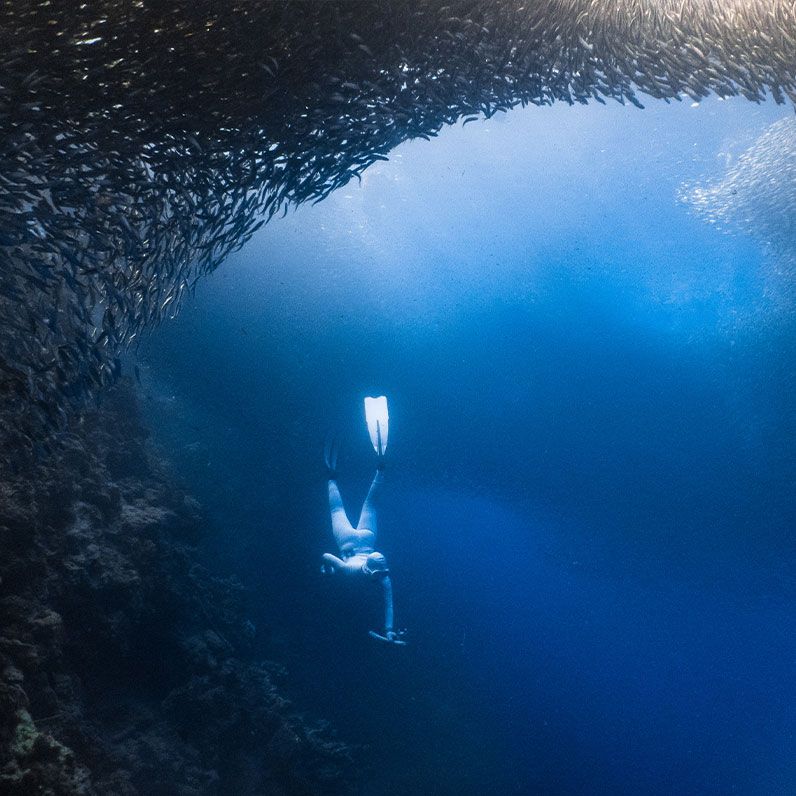 Moalboal boasts pristine beaches teeming with marine life. This sanctuary gets lots of love from both local and international divers who come to see the rich aquatic and marine diversity contained in its clear and unspoiled waters.
a. Pescador Island Underwater Cathedral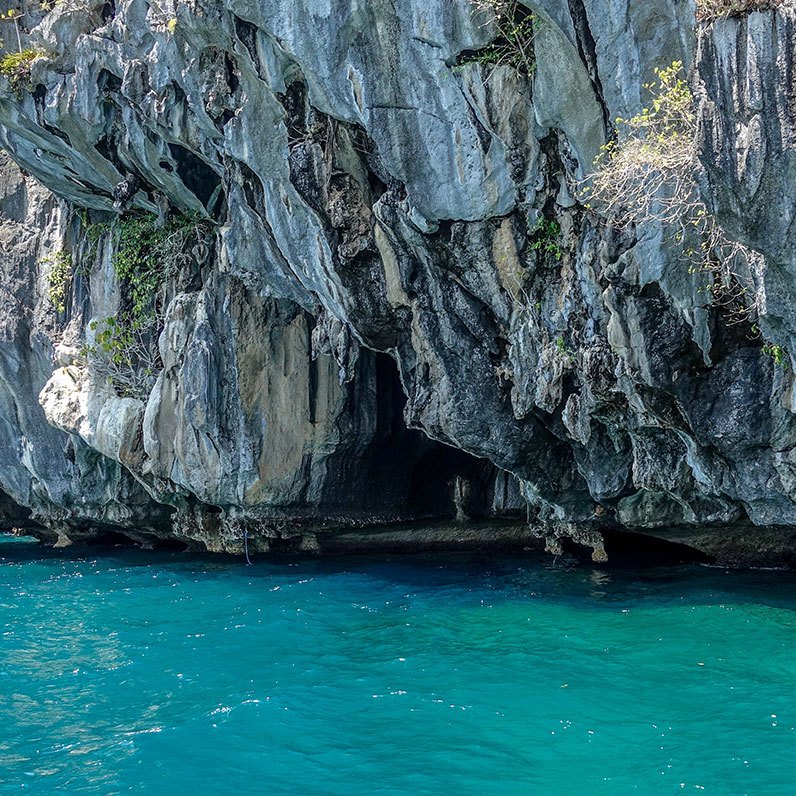 Among the diving sites of Moalboal marine ecosystem, Pescador Island is singled out for its underwater cave that looks like a cathedral. It's also known for an abundant and healthy coral system.
b. Apo Reef's Sea Turtles
It's not only in documentaries that you see turtles swimming under the sea. Moalboal lets you experience it firsthand and in real life.
c. Panagsama Beach with Sardine Run
Do you want a surreal water adventure? If yes, you better take a dive at Panagsama beach and swim with thousands of sardines. Look in awe as the sardines gather in one place, mere fingertips away.
3. Oslob Whale Sharks and Sandbar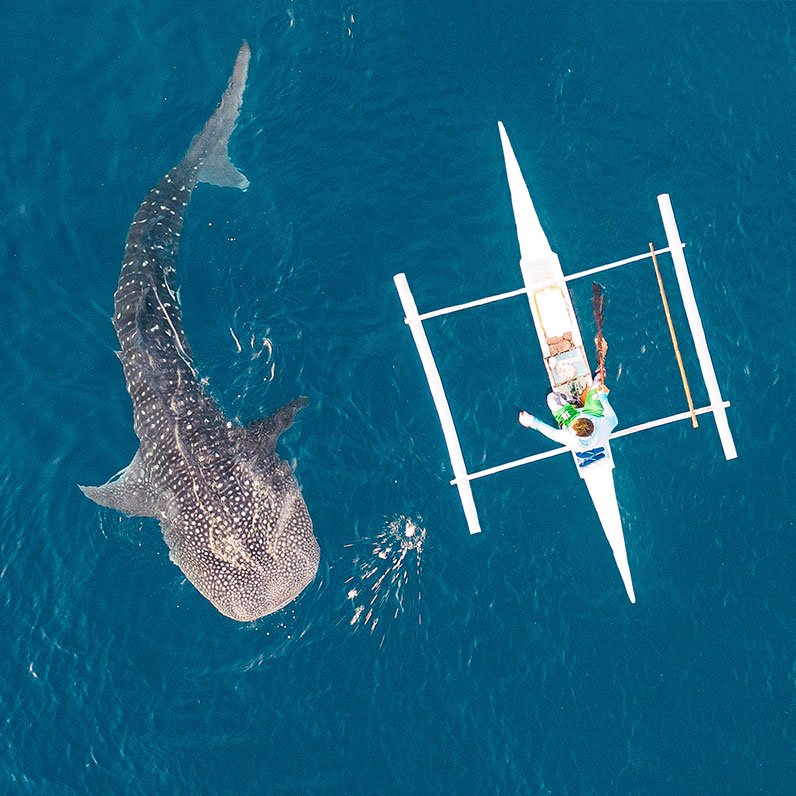 Cebu offers experiences like no other, and Oslob does not fail in that aspect. This is a destination worth spending a whole day or more exploring.
a. Whale Shark Watching
The spotted whale sharks are massive and majestic to look at. These are the superstars of Oslob with hundreds of tourists going to the shore in the early morning to witness them under the water. Taking a picture of these gentle giants can be a challenge, but every shot feels epic!
b. Sumilon Island Sandbar
Sumilon Island provides an intimate beach experience. It's rather small but the sandbar is just enough to feed your need for Vitamin Sea.
c. Tumalog Falls
The falls don't disappoint with clear, blue waters that beautifully cascade onto the rocks like a horsetail. It has a shallow, knee-deep pool that you can wade in towards the falls to enjoy a water massage.
4. Samboan Waterfall Trilogy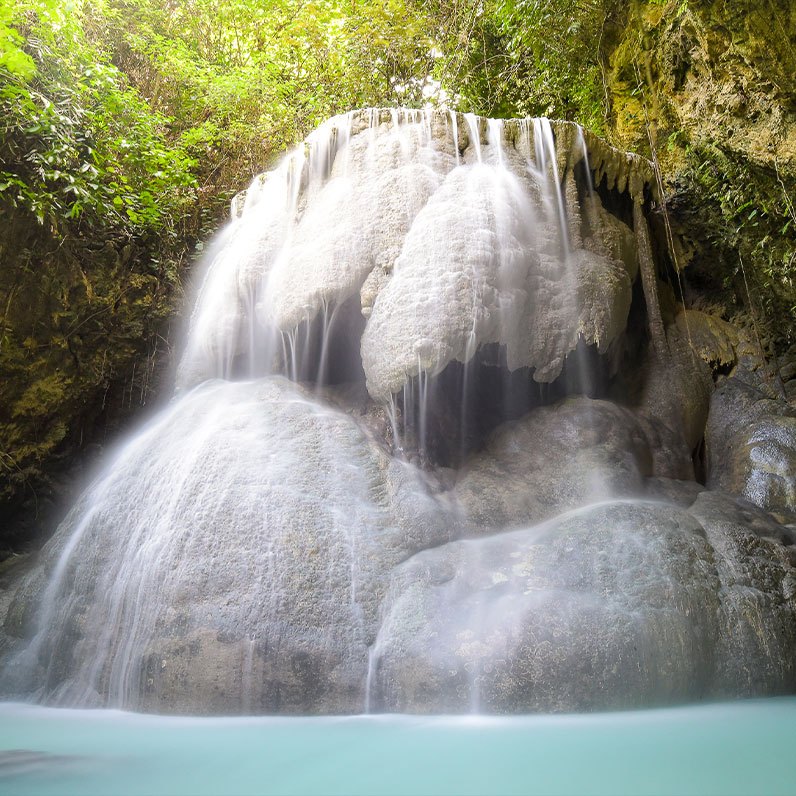 Samboan hides underrated waterfalls that provide the same invigorating adventure but with lesser crowds. Through a habal-habal ride, you can reach these three, charming waterfalls you might not forget.
a. Binilayan Hidden Falls
A small fall flowing down in three column-like curtains will surely please your eyes. It's perfect for a small group of people who want to enjoy swimming in privacy.
b. Aguinid Falls
These milky blue waterfalls have eight tiers, but tourists are allowed only until the 5th level because of possible risks. Nonetheless, you get what you expect – extreme hiking and swimming to the fullest! Plus, the clean environment is admirable.
c. Dao Falls
The final stop of this waterfall trilogy leaves you in awe. The short trail blesses you with a view of untouched forest and smoky blue waters for you to unwind.
Where to stay in South Cebu
South Cebu is home to the most epic sea adventures in the whole Cebu Island. From white beaches to diving experience with whale sharks and sardines, South Cebu never gets skipped in a travel bucket list. Here are some accommodations to consider:
Affordable

J & C Guesthouse (Moalboal) Price Range: P800 – P1,570 Contact: 0917 112 8629 FB Page: @J-C-Guesthouse-405772553138132 Features: With Wi-Fi, restaurant, dry cleaning, and luggage storage
Vangie's Homestay (Oslob) Price Range: P1,200 – P1,500 per night FB Page: @Vangies-Homestay-1571544426281239 Features: With a designated smoking area

Average

Savedra Beach Bungalows (Moalboal) Price Range: P1,450 (most of the rooms) Contact: +63-32-474-3228 Features: With Wi-Fi, air conditioning, and mini-bar (also, an airport shuttle runs from the hotel)
Gingging Hotel & Resort (Oslob) Price Range: P1,280 – P5,500 Contact: 0933 674 3311 Features: With Wi-Fi, air-conditioning, swimming pool

High-End

The Blue Orchid Resort and Diving Center (Moalboal) Price Range: P3,960 – P8,280 per night Contact: 0929 273 1128 FB Page: @BlueOrchidResort Features: With Wi-Fi, air conditioning, restaurants, water activities, tour desk, night clubs (also, an airport shuttle runs from the hotel)
Marcosas Cottages Resort (Oslob) Price Range: P2,375 – P2,860 per night Contact: (032) 474 3027 Features: With Wi-Fi, air conditioning, tour desk, and wellness facilities
Sample itinerary for South Cebu DIY travel
This is a sample swimming itinerary for a solo backpacker. This 2D1N tour that includes canyoneering, whale shark watching, waterfall trilogy in one package that is not commonly offered by tour agencies.
Day 1
| TIME | ACTIVITY | COST |
| --- | --- | --- |
| 4:00 AM | Arrive at Mactan Airport | |
| 4:00 – 6:00 AM | Travel to South Bus Terminal | P250 (taxi) |
| 6:00 – 6:30 AM | Hotel Transfer (Moalboal) | P110 (aircon bus) |
| 6:30 – 10:30 AM | Pescador Island (Dolphin, Turtles, Sardine Run) | P500 (for joiners) |
| 10:30 – 11:00 AM | Lunch | P200 (food) |
| 11:00 AM – 12:00 NN | Travel from Moalboal to Alegria (start of trail) | P33 (bus) |
| 12:00 NN – 4:00 PM | Kawasan Falls Canyoneering | P1500 (tour) |
| 4:00 PM – 5:00 PM | Travel from Badian to Moalboal | P33 (bus) |
| 5:00 PM – 6:30 PM | Panagsama White Beach + Dinner | P100 (food) |
| 6:30 PM | Back in Hotel | |
Day 2
| TIME | ACTIVITY | COST |
| --- | --- | --- |
| 3:00 AM – 6:00 AM | Travel from Moalboal to Oslob | P250 (bus fare) |
| 6:00 AM – 7:00 AM | Whale Shark Watching + Briefing | P500 (Diving with Whale Shark + Life Jacket) |
| 7:00 AM – 7:30 AM | Breakfast | P150 (food) |
| 7:30 AM – 11:30 AM | Samboan Waterfall Trilogy (Binalayan, Aguinid, Dao) | Entrance Fees: P50 (Binalayan Falls) P60 (Aguinid Falls) P40 (Dao Falls) |
| 11:30 PM – 1:00 PM | Travel from Samboan to Moalboal | P170 (bus fare) |
| 1:00 PM – 1:30 PM | Travel from Moalboal to Cebu City | P110 (aircon bus) |
| 4:30 PM – 5:30 PM | Quick City Tour + Souvenir Hunting | Assuming all landmarks you visited are for free |
| 5:30 PM – 6:30 PM | Travel from Cebu City to Mactan Airport | P250 (taxi) |
Total Expenses: P4,506
(Read: Top 30 Snorkeling Spots in the Philippines: Hidden Gems)
North Cebu travel destinations
1. Bantayan Island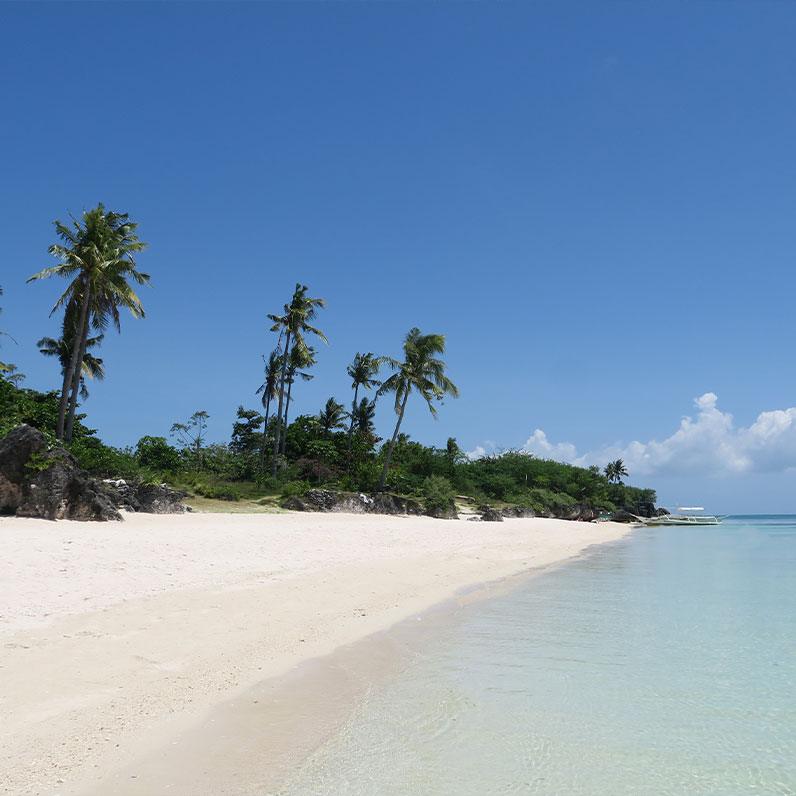 Vacation sometimes just means a quiet moment enjoying the sun and sea. The clear, blue waters which Cebu is known for is on display on Bantayan Island inviting you for a day of swimming with lots of other bonus attractions to help you unwind.
a. Paradise Beach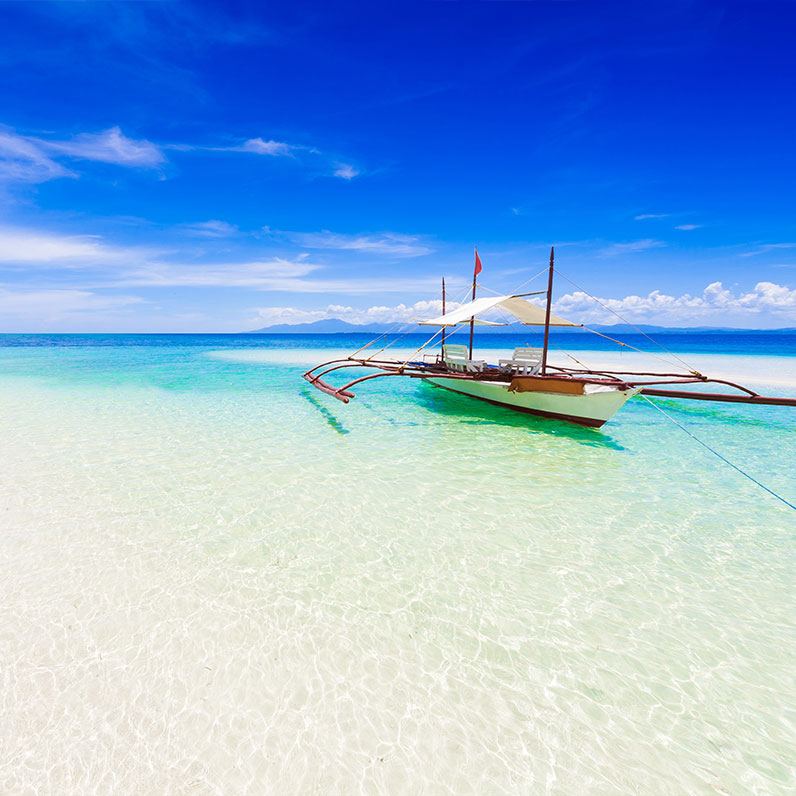 The most recommended beach in Bantayan. Enjoy the fine grains of white sand kissed by crystal clear waters. The sunset? Perfect. It's a haven for those looking for a respite. It can be crowded, but it is not as bustling as the commercialized beaches you usually know.
b. Ogtong Cave
The small cave hides a lovely pool perfect for dipping. While swimming is not possible, if you pay the entrance fee, you can enjoy the resort's swimming pools.
c. The Ruins and Cliff Diving Site
As a side trip, you can go to this place for a little cliff-diving. Also, the ruins as a backdrop make your photo a sure win.
d. Kota Park and Kota Beach & Sandbar
Kota Park boasts a long promenade bridge by the sea that offers a great view of the coastal floor, but it's not the best place to swim.
The best place for swimming is Kota Beach & Sandbar, which is a beach resort featured in the film, Camp Sawi.
e. Obo-ob Mangrove Eco-park
A sanctuary of preserved mangrove trees where you can enjoy a laidback walk or more adventurous activities like boating and kayaking.
f. Hilantagaan & Virgin Island
Two separate islands off the coast of Sta Fe that offer secluded and peaceful beach paradise escapes.
2. Malapascua Island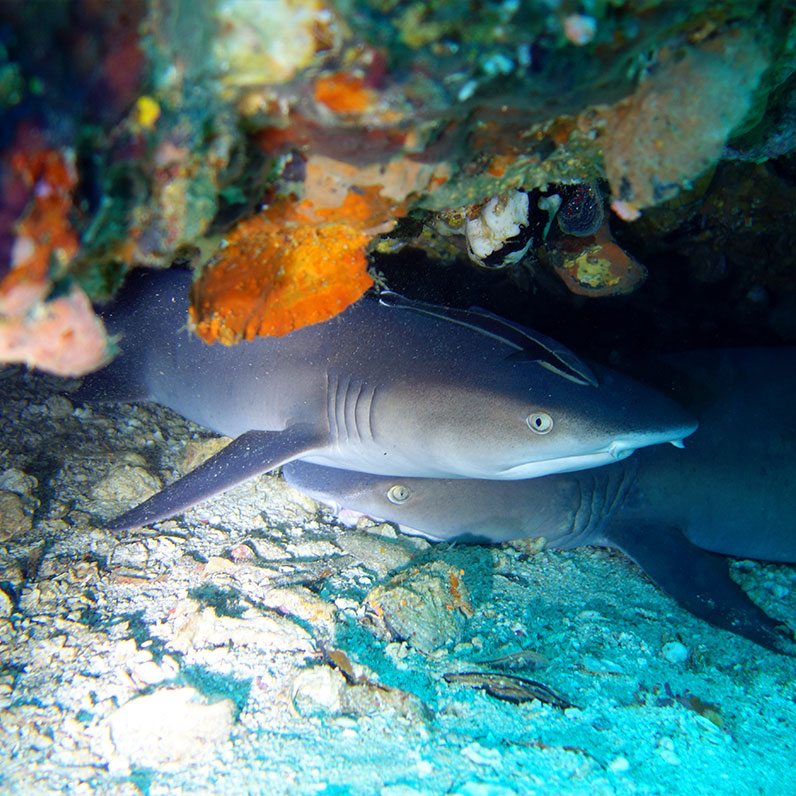 Conquer your fear of sharks instilled by the movies like Jaws and Meg by swimming with them! It's a fact that among all places in the world, only in Malapascua is where you can swim with thresher sharks every day!
3. Kinatarkan Island
Do you like Boracay without the overrated parties and noisy crowd? Kinatarkan Island offers you a beach life that is just about the sun, waves, and you all in one place. Watching sunrise never feels so intimate as it does on this yet-to-discover, pristine North Cebu beach.
(Read: Negros Occidental Budget Travel Guide: Bacolod, Sipalay, Lakawon, And Other Must-See Spots)
Where to Stay in North Cebu
North Cebu is perfect for a quiet beach vacation, offering white sand beaches that are away from the noisy crowd and tourism.
Affordable

Slam's Garden Resort (Malapascua) Price Range: P1,115 – P3,690 Contact: 0926 785 3743 FB Page: @Slams-Garden-Resort-Malapascua-180629792036538 Features: With Wi-Fi, air-conditioning, wellness center, and water activities
Kota Beach Resort (Bantayan) Price Range: P1,800 – P4,500 per night FB Page: @kotabeachresort Contact: (032) 438 9042 Features: Used as a location for the film 'Camp Sawi'

Average

Hippocampus Beach Resort (Malapascua) Price Range: P2,449 – P3,850 Contact: 0917 869 1307 FB Page: @hippo.malapascua Features: With Wi-Fi, air-conditioning, and water activities (also, an airport shuttle runs from the hotel)
Ogtong Cave Resort (Bantayan) Price Range: P1,200 – P7,000 per night Contact: (032) 438 0165 Features: With swimming pools, hot and cold shower, TV, and Ogtong Cave

High-End

Tepanee Beach Resort (Malapascua) Price Range: P4,000 – P5,000 per night Contact: 0917 302 2495 FB Page: @Tepanee Features: With Wi-Fi, fridge, wellness facilities, water activities (also, an airport shuttle runs from the hotel)
Anika Island Resort Price Range: P2,000 – P4,500 per night Contact: (032) 318 8402 FB Page: @AnikaIslandResort Features: With Wi-Fi, air-conditioning, restaurant, wellness center, swimming pool (also, an airport shuttle runs from the hotel)
Sample Itinerary for North Cebu DIY Travel
This is for an overnight trip in North Cebu for a single person.
Day 1
| TIME | ACTIVITY | COST |
| --- | --- | --- |
| 4:00 AM | Mactan Airport | |
| 4:00 AM – 4:30 AM | Travel to North Bus Terminal | P25 (MyBus service) |
| 4:30 AM – 7:30 AM | Travel to Hagnaya Port | P140 (no aircon bus) |
| 7:30 AM – 9:30 AM | Ferry to Bantayan Island (Sta Fe) | P170 (Ferry) |
| 9:30 AM – 10:00 AM | Hotel Transfer + breakfast | P150 (food) |
| 10:00 AM – 10:15 AM | Travel to Mangrove Garden | P50 (habal-habal) |
| 10:10 AM – 10:45 AM | Omagieca Obo-ob Mangrove Garden | P100 (entrance fee) |
| 10:45 AM – 11:00 AM | Travel to the Ruins | P50 (habal-habal) |
| 11:00 PM – 12:00 NN | Ruins and Cliff Diving Spot | Free |
| 12:00 NN – 12:10 PM | Travel to Poblacion, Sta Fe | P15 (habal-habal) |
| 12:10 PM – 1:00 PM | Lunch at MJ Square | P150 (food) |
| 1:00 PM – 1:15 PM | Butterfly Garden | P100 (entrance fee) |
| 1:15 PM – 1:45 PM | Travel to Hilantagaan Island * | P800 (*boat rental) |
| 1:45 PM – 2:05 PM | Hilantagaan Island | free |
| 2:05 PM – 2:35 PM | Travel to Virgin Island* | |
| 2:35 PM – 3:30 PM | Virgin Island | P100 (entrance fee) |
| 3:30 PM – 4:00 PM | Travel back to Sta Fe* | |
| 4:00 PM – 6:00 PM | Beach bumming + Dinner | P150 (food) |
Day 2
| TIME | ACTIVITY | COST |
| --- | --- | --- |
| 9:00 AM – 12:00 NN | Ferry back to Hagnaya Port | P170 (ferry) |
| 12:00 NN – 12:30 PM | Travel back to North Bus Terminal (Cebu City) | P25 (MyBus) |
| 12:30 PM – 1:00 PM | Quick city tour | Assuming all landmarks visited are for free |
| 1:00 PM – 1:30 PM | Travel to Mactan Airport | P250 (taxi) |
Total expenses: 2,445
Trekking destinations in Cebu for hikers and curious tourists
So Cebu has classic landmarks for history buffs and beach destinations for swimmers and those who enjoy water sports, but how about those who want to scale the mountains?
Don't worry. Aside from blue waters, Cebu also has ridges of green aplenty. Whether you are a beginner or an expert, you have a mountain to love.
For beginners
a. Mount Mago The trail is for all ages, even toddlers! So, if you want to take a break from the beaches for a while, you can go to this mountain.
b. Osmeña Peak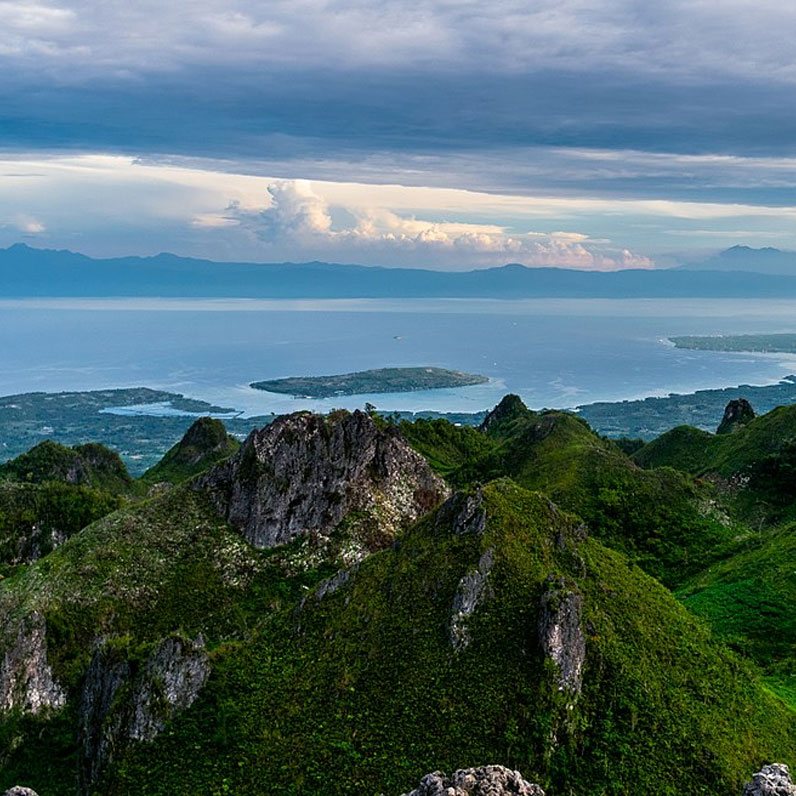 Osmeña Peak is the first mountain that comes to mind when one mentions Cebu. It's the highest peak in Cebu but the trail is easy and relaxed. It offers a scenic view and cold climate like that of Baguio.
c. Mount Naupa
The 30-minute trail leads you to a summit with a panoramic view of neighboring mountains and vegetation. An ideal place for watching sunrise or sunset.
d. Tagaytay Hills
With verdant pastures and a view of the Malubog Lake, this is a great place to unwind and enjoy the fresh air!
e. Casino Peak
The terrain may be rocky and need a little caution, but its peak will take your breath away. The mountains, although a bit angular, from its vantage remind of the famed Chocolate Hills in Bohol.
2. For Non-beginners
a. Puting Bato (410 masl)
Light trekking from the inhabited areas to the woods. The real challenge is climbing the monolith which stands in 80 degrees. It's a thrilling fight against gravity even with foot ledges and handholds present on the massive limestone.
b. Sirao Peak (700 masl)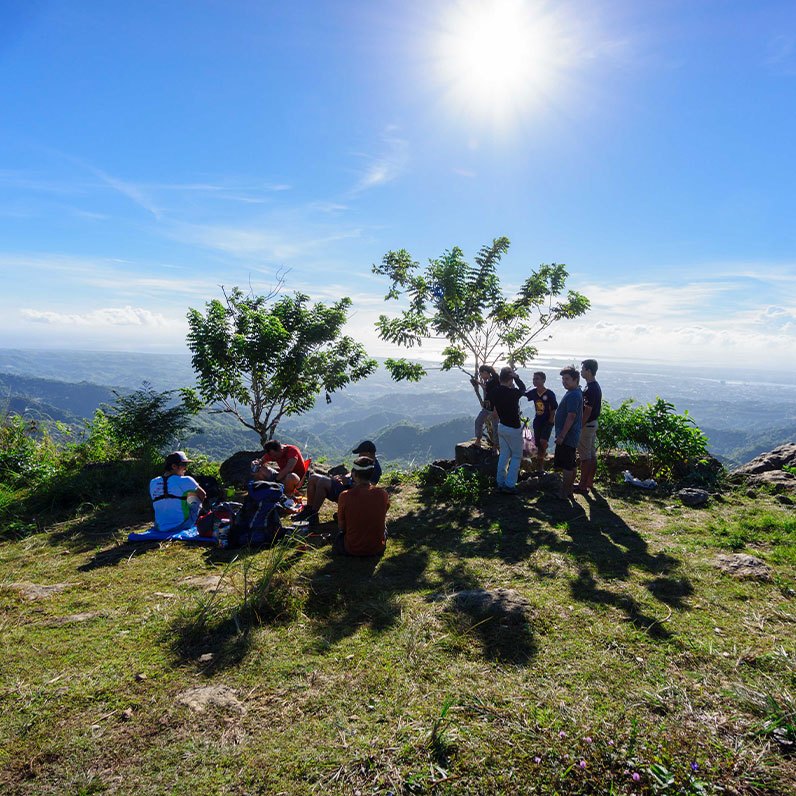 Sirao Peak has two trails: easy and difficult. The difficult trail has a longer route and more obstacles to go through including traversing the rocks and river leading to Tinisik-uwang falls. The end of this trail seemingly transports you to New Zealand with lush green meadows.
c. Mount Babag (750 masl)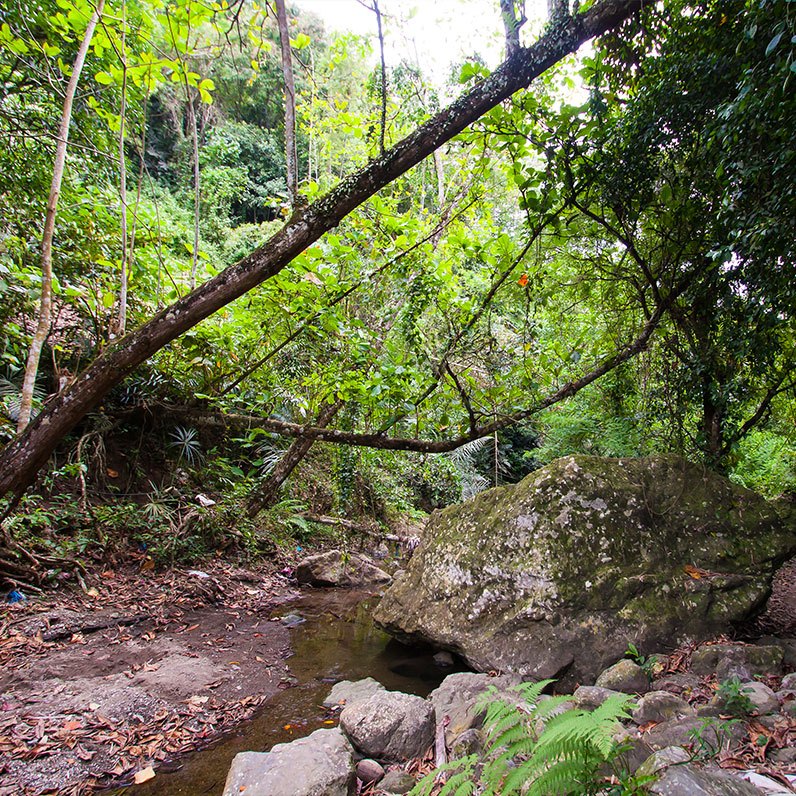 If you want to have a relatively challenging climbing experience, better choose this mountain. It doesn't have a scenic view, but the trail is rocky, steep, and muddy to prepare you for a more difficult hike in the future.
d. Mount Kayapas (783 masl)
The initial stage of the trail rolls with gentle ascents and descents, but it's still not easy because you are exposed to the glaring sun. As the vegetation gets thicker, the assaults come to challenge your fortitude. Along the way, you are rewarded with beautiful scenery. It must be noted though that this mountain is more expensive than the rest to limit the number of hikers.
(Read: Top Hiking Spots In The Philippines: 20 Mountains To Climb)
Where are the best places to eat in Cebu?
Travelling opens the door to a lot of wonders, and that includes wonderful food!
Everyone loves to eat and in Cebu you can find unique restaurants and places which will leave your mouth watering with the array of delicious dishes served.
Where to eat in Cebu City
1. Rico's Lechon
Cebu is the lechon capital of the world, so it's a grave mistake to miss out on having the real thing. It's the best pig ever, according to the late Anthony Bourdain.
The most highly recommended place for Lechon. This restaurant has perfected the art of roasting pigs, serving a crowd favorite with non-fatty, crispy skin and delicious pork meat oozing with herbs and spices:
Original Family Rico's Lechon – P6,300 (good for 15 to 20 people)
Spicy Family Rico's Lechon – ₱6,700 (good for 15 to 20 people)
Location: Paseo Saturnino; Unit 3 & 4, Mactan Promenade, Lapu-Lapu Airport Rd
2. The Pyramid
A wine and dine bistro that will serve you eclectic, international dishes. Located in the Cebu IT Park, the restaurant takes the form the modern grand entrance of the Louvre Museum in Paris, which is also how got its name. The Pyramid is best for late-night affairs with perfectly-paired liquor.
They serve Filipino, American, and Korean food with a price that ranges from P35 to P1,500.
Bottles of wine start at P390
Location: Garden Bloc, W Geonzon St, Cebu City
3. The Pig & Palm
It's a must to visit this Michelin-starred resto, serving modern dishes made with quality ingredients and passion – truly worth your money. They serve Spanish tapas made of pork, roast suckling pigs, desserts, and signature cocktails.
The following are highly recommended dishes:
Kinilaw of Shrimp (P275) – a light appetizer made of raw shrimps soaked in calamansi juice, pickled papaya, chili, and coconut.
Dill or No Dill (P250) – Their signature cocktail made with gin, lemon, cucumber, elderflower cordial, smoked salt, dill that is surprisingly invigorating.
Location: G/F MSY Tower, Pescadores Road, Cebu Business Park, Cebu City
4. 10,000 Roses Café
If you want a short food trip, you might as well visit this café that once broke the internet. Prices can go midrange to high, but the real deal is the field of white LED roses that glow so beautifully.
Location: Day-as Barangay Rd, Cordova, Cebu
(Read: La Union Budget And Itinerary Guide For Non-Surfers)
Where to eat in South Cebu
1. Cockonut Restobar (Moalboal)
A laidback restaurant that looks like a typical Filipino bamboo house. It offers affordable food with price ranging from P150 – P350. The menu includes seafood, vegetable salads, and soup.
It's a bonus that the restaurant stands stilted on the water of Panagsama beach for a stunning view.
Location: Panagsama Beach, Moalboal, Cebu
2. Cocina En Acantilado (Oslob)
Located 300 meters away from the briefing center of whale shark watching, you can readily help yourself to an epic food trip after those epic dives. Their menu includes Filipino and American dishes at an affordable price from P100 – P350.
We recommend the following dishes:
Beef Steak Tagalog (P300) – sirloin cooked in soy sauce, calamansi juice, and onion strips.
Steamed Lapu-Lapu – steamed fish stuffed with ginger and lemon
Location: Cangcua-ay Tan-awan, Oslob, Cebu
3. Belgian Bistro (Oslob)
If you are into European-style food, this is the perfect place for you. They offer seafood, Belgian sweets, and snacks that come in course menus or a la carte. Prices range from P154 – P770.
Must try: Cold Flemish Seafood
Location: Coastal Road, Liloan, Santander Cebu (near Maayo chipping) Santander, Cebu
Where to eat in North Cebu
1. Oscar's Bar and Restaurant (Malapascua)
A British pub by the sea that provides al fresco dining. The menu has a wide array of international dishes made with the freshest ingredients available. They also have imported liquors, spirits, and cocktails for those who look for happy hours.
We recommend the following dishes:
Paratha Curry Roll (P280) – The tasty flatbread roll in curry sauce is a surprisingly delightful meal.
Fish 'N Chips (P370) – What's an English pub without fish and chips? No one serves this food better than a real British one.
Location: Bounty Beach, Malapascua Island, Daanbantayan, Cebu
2. Amihan Restaurant (Malapascua)
A dining experience by the Malapascua sea that will surely be unforgettable. They offer a menu for vegans, seafood lovers, and Filipino food loyalists. Great location, quality food, good customer service: what more are you looking for?
The following dishes are highly recommended:
Kinilaw – a fish marinated with tartare, carpaccio, or Filipino recipe and eaten raw
Fish ravioli with "pink sauce" – The ravioli is stuffed with shrimp, squid, and breadcrumbs, while the pink sauce refers to the cream and tomato.
Location: Malapascua, Daanbantayan, Cebu
3. MJ Square (Bantayan)
MJ Square stands few minutes away from resorts where tourists can find different restaurants serving Filipino food, vegan menu, desserts, and other international dishes. It's a perfect place to gather without eating the same dish over and over.
Where to find: Santa Fe, Cebu
DISCLAIMER: The indicated budget does not include the air fare, accommodation fee, and other expenses throughout the travel. Prices and travel time may also vary due to community rules and unforeseen events respectively after this writing.
Unexplored Cebu Islands you should visit now
Aside from the destinations usually featured in blogs, Cebu has a lot more to offer. Here's a list of underrated islands and islets you can visit in Cebu before it gets mainstream and flooded with tourists. Be the first few to discover these hidden gems.
Carnaza Island (Malapascua)
Chocolate Island (Malapascua)
Gibitngil Island (Medellin)
Moamboc Island (Bantayan)
Panitugan Island (Bantayan)
Sagasa Island (Bantayan)
Silagon Island (Bantayan)
Sumilon Island (Oslob)
Tinago Island (Bantayan)
Zaragosa Island (Badian)
(Read: Steal My Itinerary: Six Days In Batanes)
Cebu travel tips
Don't be confused with Cebu and Cebu City. Cebu is the name of the whole island, which is a province. Cebu City is one of the independent cities of Cebu.
Cebu City has a heavy traffic problem, so the travel time is just an estimate.
The buses in Cebu do not operate on a 24 hour basis, so better get to the terminal and ports at the earliest time possible.
You can save by buying products from the local markets rather than malls. Souvenirs can also be bought in Carbon Market at a lesser price.
Cebu is 30-minute away from Bohol. So, if you can extend your vacation, better travel to see the chocolate hills and tarsiers.
Always use Google maps to determine the distance of your desired destinations. This gives you an idea whether to negotiate your fare especially with habal habal drivers.
Cebu City has car rentals you can drive personally to get around the destinations.
Although you don't have freedom with which destinations to visit, it's cheaper when you join a tour organized by agencies.
Apply sunscreen, wear comfy food, and stay hydrated as Cebu can be as hot as Manila.
Live like a local and get immersed with the culture surrounded by Cebuanos.