Blue Chip Companies In The Philippines And How To Invest In Them
4 min read
These days, finding the right type of investment vehicle comes at a click of a button. With dozens of financial blogs and other resources to help you become money savvy, financial freedom is now a choice rather than a struggle.
To those who are more knowledgeable in making more money, the term "blue chip" may be something that's passed around frequently—but not everyone has enough knowledge of it.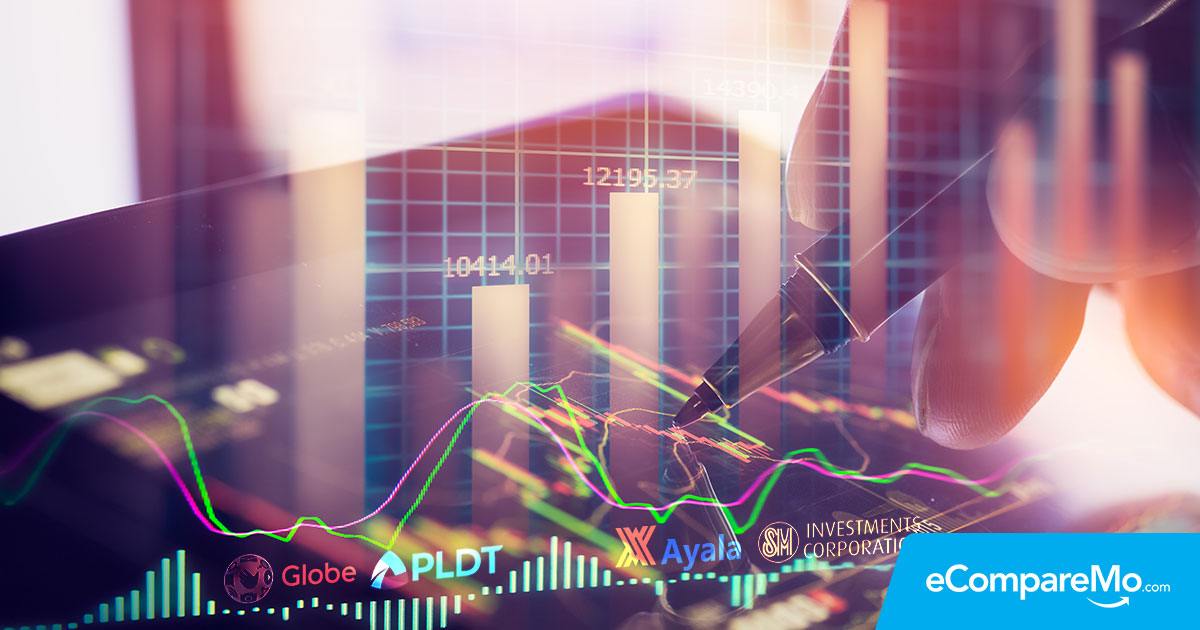 Best of the best
Blue chip companies are corporations listed in the stock market with proven track record of generating profit as well as the resilience despite market volatility.
These groups are known entities in the national economy, with interests in a wide range of sectors. Unlike companies that just became publicly listed in the market and received a warm reception among investors, blue chip companies are forged by both time and experience, making themselves pillars in their respective fields.
According to online financial database Investopedia, the term "blue chip" came from the earliest sets of poker chips, with the said color having the highest value. This also alludes to the high-risk nature of stock market, with bigger investment leading to higher potential losses, but also mean bigger returns.
Go big or go home
Blue chip companies grow further because people are more than willing to throw money in their coffers. While almost all companies have been in operation for decades already, there are others that have been private for a long time before they listed themselves in the stock exchange. Regardless of their status, here are the main reasons savvy investors love blue chip stocks:
Bigger yields
If you make a sound investment in blue chip companies, there is a huge chance that your investments will net you significant dividends, or regular payments by companies to its shareholders based on their investments.
These payouts, based on percentage, have way bigger yields than your usual options like a savings or time deposit account. On average, a savings account yields 0.25% interest and are subject to withholding tax, while with stocks you could get at least 50% more.
More prominent
Companies listed as blue chip have a lot to lose, hence they study their ventures carefully before they take out their shareholders' money and put it to use.
Since these companies have been around for quite some time, their interests are scattered in a lot of industries, which means that you are likely to know their names and their track record. Keep in mind that the Philippine Stock Exchange is the oldest of its kind in Asia, which means that the oldest blue chips have been around for so long already.
More diverse
Like companies putting their money on different ventures instead of focusing their capital on one industry, investing in blue chip stocks is also a good way to diversify your investments (or start in the world of financial freedom). "Blue chip stocks are definitely a must for any portfolio," Christine of Money Girl Philippines says. "Start your portfolio with a couple of them before you get in to other stock picks. This will ensure that you don't panic or rush to sell them. Blue chips are indispensable investments that can last for generations to come."
The crème of the crop
So what's in store for people who want to pour their money in blue chip companies? For starters, your money will be in good hands, despite the risks of investing in the stock market, because of the company's track record. Here are examples of companies that are listed as "blue chip":
Globe Telecom Inc. (GLO)
One of the major telecommunications provider in the Philippines, Globe Telecom boasts of almost 50 million mobile subscribers, 3.5 million broadband customers, and almost one million landline users. The company's principle shareholders are Ayala Corporation and Singapore Telecom.
PLDT Inc. (TEL)
PLDT is the country's leading telecommunications and digital service provider in the Philippines, with a net income of P35.2 billion reported last year. It has stakes in fixed line, mobile, internet, media, and business processing outsourcing.
GT Capital Holdings Inc. (GTCAP)
With interests in a wide variety of industries like banking, automobile, real estate development, insurance, and utilities, GT Capital has proven its track record as one of the leading conglomerates in the country. The holding company serves as the investment diversification of the Ty family.
Ayala Corporation (AC)
You name it, the Ayalas have it. From banking to telecommunications to real estate, the 182-year-old company just keeps expanding their interests and lending their expertise in making their subsidiaries, both existing and newly acquired, to rake in maximum profits.
SM Investments Corporation (SM)
The Sy-led conglomerate started its roots in retail, and has grown to embrace investment in different market sectors. Among the biggest ventures of SM Investments are BDO Unibank Inc., China Banking Corporation, S+M Prime Holdings, among others.
Keep in mind that while blue chip stocks are a good investment—like anything else—they are also prone to market volatility and the risks are, of course, always present. Remember to hedge your bets and as a rule of thumb, and never put all your eggs in one basket.