Best Part-Time Jobs In The Philippines For Employees And Freelancers
6 min read
If at the end of the day, after a hard day's work, you still find yourself wondering where to get money to pay the bills, maybe it's about time you took on a part-time job. In fact, short on cash or not, maybe you should try a side gig this year—if only to expand your skillset and keep doing what you're passionate about.
Don't know where to start? Here are the best part-time rackets for both employees and freelancers that could help you earn a few more bucks in 2017, or transition into being a home-based employee or a digital nomad.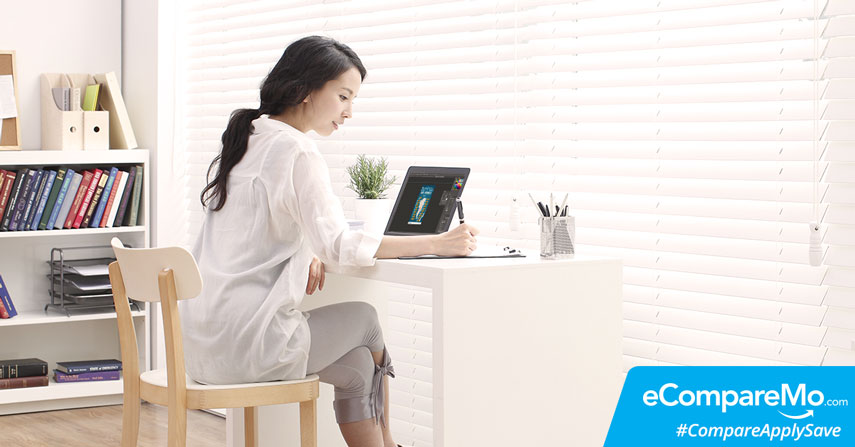 1. Try ride-hailing and carpooling.
Help ease traffic and get people safely to their destinations while earning money. If you have a mid-size, compact, or a sub-compact sedan not older than three years old, you can register as a driver on Uber, Grab, or Wunder and amp up your income.
Full-time Uber drivers, for instance, can earn as much as P12,000 a week, including incentives.
2. Be a virtual assistant.
This work requires individuals who can work independently, have a knack for details, and are skilled in using Microsoft office tools. As a part-time job, you can look for employers that will allow you to work for a few hours in a day, or full time on weekends.
You'll be able to work remotely through phone, email, and instant message with employer and client requests. Virtual assistants mainly work on administrative and secretarial services, but specialized tasks are also offered. These specializations include working as a translator, online marketing, web design, and IT support.
3. Write and blog for yourself or a company.
Got some ideas you want published? Find a niche that interests you and look up part-time writing or blogging jobs.
You can choose between web content writing, where you support the products and services of a website, or a personal blog where you write about any topic that interests you.
For corporate bloggers, hourly rates start at $3, with time-tracking tools available online. Some employers won't even request for time tracking, so long as you submit their required articles on time.
4. Take part in paid surveys.
No experience required here. Paid surveys via websites such as mysurvey.com provides compensation by completing online surveys. Work is not limited through a computer, as you can just as easily type in your opinions through your mobile phone, tablet, or iPad.
Vivatic pays in British Pounds, at a starting rate of 1 GBP per survey, which you can then cash out via Paypal.
5. Do graphics design.
If you're experienced in graphics design, this can be an extension of your creative ideas. Make sure you have your portfolio ready when looking for part-time work, as you can use it to set your own asking price.
Create your profile through popular online job portals such as Upwork.com, Freelancer.com, and Onlinejobs.ph. Depending on your experience, the starting hourly rate can be $3 to $5.
Freelancing.ph released their 2015 salary guide for average rate on an A-4 sized flyer, showing that most freelance graphic designers earn $21 to $40 per flyer.
Employers may or may not require a time-tracking and project management tool, depending on what they use or suggest.
6. Teach non-English speakers the language.
The Filipinos' fluency in English have created the demand for English tutorial jobs online or through personal one-on-one tutorials. Most English as a Second Language (ESL) teachers work with students from neighboring South-East Asian countries such as South Korea, Japan, and China.
If you're proficient in other languages such as German, Spanish, and Mandarin, you will get more pay with this in-demand skill. You can either look for online tutorial jobs or apply at language schools for weekend tutorials with their students.
Popular online English education platform 51Talk pays P50 per hour for new teachers. You can then earn as much as P130 if you've worked with them long enough.
7. Do SEO.
This type of job requires SEO specialists, but may also work for those who have had experiences with SEO and content writing.
The main job of an SEO specialist is to ensure the visibility of the website on major search engines such as Google and Bing. You create free traffic to a website with the use of keyword optimization and link building.
While SEO specialists' asking price vary on a number of factors, onlinejobs.ph job postings show an average starting salary of $300 per month, and $5 per hour for part-time SEO specialists.
8. Get paid for being on social media.
If you spend a lot of time on Facebook, Instagram, Twitter, and Snapchat, then why not turn your hobby into something profitable by being a social media manager of a brand? Mind, however, that easy as it may sound, it's a 24/7 job.
You can earn around $6 to $8 hourly, according to Freelancing.ph's social media and digital marketers' salary guide poll.
9. Be a pro transcriptionist.
All you have to do is convert live or recorded speech to text. The most common transcription jobs come from the medical and legal fields, most of which require full-time workers.
If you're attentive, keen on proofreading, and a fast typer, you can start looking for part-time transcription jobs through websites such as onlinejobs.ph. The average starting hourly salary is at $4 to $8.
10. Design a website.
Web designers create the look and feel of a website. This involves both technical and creative expertise. Job responsibilities include regularly cooperating with clients and programmers to achieve the intended layout of the website, and coding. Web Designers may even earn more if they can apply Search Engine Optimization (SEO) with their work.
Web Designers are usually paid per project. A basic project with up to five pages can earn you P30,000, using tools like Web Master or Dreamweaver for coding, and Adobe Photoshop for photo editing.
11. Write an e-book.
If you're an expert or have gained valuable experience in a certain niche, write about it and you'll make a steady stream of income with e-Book writing.
You can earn passive income by releasing your short stories, novels, or original poetry collection via Lulu, Amazon Kindle, or Kbuuk.
12. Sell real estate.
If you have a wide network and are good with sales, get into real estate and be a licensed and registered broker. You can earn huge profit from commissions and gain valuable experience in buying, selling, and renting properties.
Unlike full-time real estate brokers or salespersons who earn commissions on top of their monthly salaries, a freelancer's income will depend on the work they put in closing a sale.
13. Put your best photos up on stock websites.
This is not only limited to covering events such as weddings, or travel and fashion. If you have tight photography skills and breathtaking shots, you can sell your photos online through revenue-sharing websites such as Shutterstock, iStock, Eyeem, and Shutterbox
iStock, for instance, gives 15% of profit for each photo purchase and download.
14. Buy and sell items.
Have a trendy item in mind and know where to score them for cheap? Buy and sell it within your network. Make good use of your online connections by selling items such as makeup, clothing, and shoes.
You can also create your own online story on sites like Shopify and apps like Carousel, or through buy and sell websites like olx.ph.
15. Be an insurance agent.
You won't only help educate people with their finances, you'll also secure their future through the different types of insurance you provide.
Apply as a financial advisor in a life insurance company you trust. Submit your application to a recruiting manager and go through the interview process and exams. If you pass, you'll be required to attend seminars and start selling insurance products.
The commissions vary per company, but on average, commissions range from 30- to 40-percent off of the clients' first-year premiums.