Bangko Sentral: Banks Must Provide Customers With Interbank Fund Transfer Channels
2 min read
The Bangko Sentral ng Pilipinas (BSP) has made it mandatory for all BSP-regulated financial institutions to provide Interbank Fund Transfer channels to customers by November 30, 2018.
This makes it more convenient for consumers to send and receive money online—whether bank-to-bank or to other financial institutions—with little to no fees.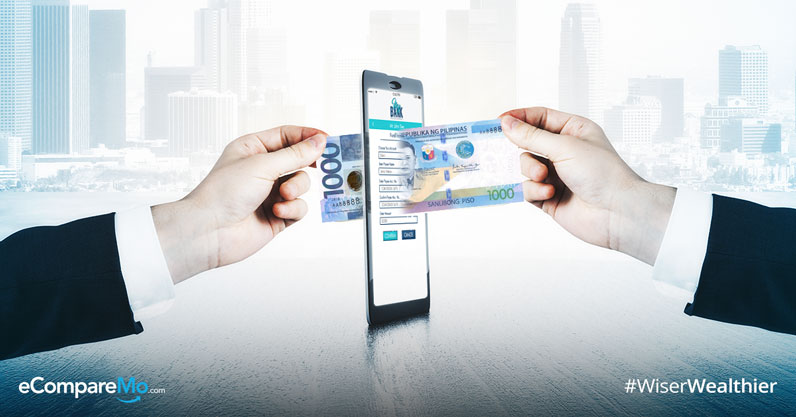 Interbank fund transfers enable customers to do bank-to-bank money transfers anywhere in the Philippines. You can send and receive money for as long as you're online.
No fund transfer charges
Many Filipino banks have been making this service available to their customers in the last few years by adopting online banking and mobile banking apps.
Now, according to the Bangko Sentral Memorandum No. M-2018-026 issued last September 4, 2018, BSP-regulated institutions must implement Instapay and/or PESONET to provide the electronic fund transfer (EFT) services.
If one account holder sends money to the same bank via InstaPay, there's currently no fund transfer charges and the money is sent real-time. Sending money to different banks, however, can still vary , which can take between one to three days for the recipient to receive the fund.
All BSP-Supervised Financial Institutions (BSFI) are required to notify the BSP Payment System Oversight Department (PSOD) of the effectivity of InstaPay and/or PESONet on their online banking or mobile channels within 10 banking days. This is in compliance with the National Retail Payment System (NRPS), managed and monitored by the Philippine Payments Management, Inc. (PPMI).
According to Business World, "Under the NRPS, the BSP targets to shift cash-heavy transactions to digital avenues—which in turn, should help broaden access to financial services and spur increased economic activity."
Know your EFTs
PESONet processes batch/volume transactions to banks and non-bank electronic money issuers (NB EMIs ). The funds are sent at the end of the day, or upon clearing. It started in November 2017 and is the first Automated Clearing House (ACH) under the NRPS of the BSP.
Instapay started in April 2018 and is the newest ACH in the country. It allows real-time transfers of up to P50,000 per transaction , with no transaction limit per day.
Both of them provide 24/7 year-round electronic fund transfer services. They actively notify users if their system is currently unavailable. Different forms of money transfers, such as Checks and via Money Transfer Agents, have different charges to senders and receivers.
These EFTs are tied to the services of the customers' mobile banking apps, or the bank's internet banking facility.