A Quick Guide To Quezon City's Road Safety Code
3 min read
Around 1.25 million people all over the world lose their lives senselessly because of road accidents. Car crashes are said to be one of the leading causes of death in the world and, in the Philippines, the car crash fatalities have just kept rising this last decade. The Philippine Statistics Authority reported that road-related deaths numbered 10,012 in 2015, a marked increase from the 6,869 recorded in 2006.
In a report by the Philippine Daily Inquirer, Quezon City recorded the highest number of road crashes, fatalities, and injuries among the Metro Manila cities. Last year, there were 33,717 reported incidents of road accidents in the city which led to 116 fatalities. In addition, some major highways in Quezon City like Commonwealth Avenue are known to be a hotspot for road accidents.
In response to the growing concern about the high incidents of road accidents in their city, Rappler reported that the Quezon City local government had devised new citywide road regulations. These new regulations are just waiting for Mayor Herbert Bautista's signature. Vice Mayor Joy Belmonte, who led the creation of the Quezon City Road Safety Code, said that the rule aims to "ensure the safety of all road users within the territorial jurisdiction of Quezon City and to promote public health, safety, and convenience."
What are the components of this new Quezon City road safety ordinance? Here are the things you need to know about the Quezon City Road Safety Code and the effect it could have on your city driving.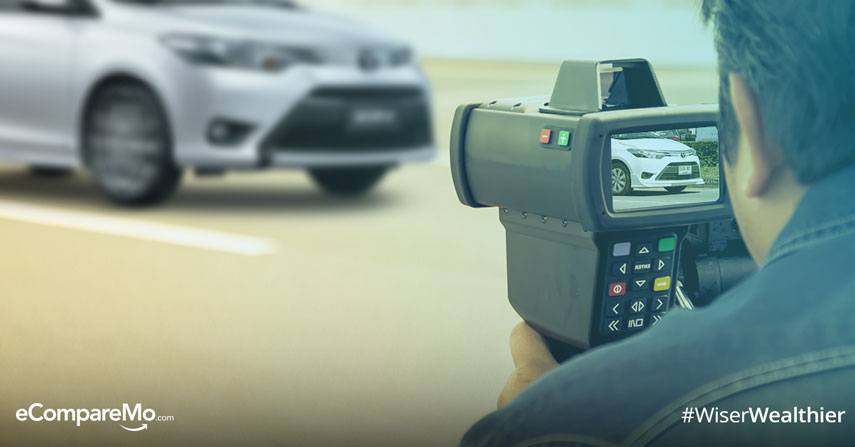 Speed limits on major roads
In 2013, the Metropolitan Manila Development Authority (MMDA) imposed a 60-kph speed limit on all motorists plying Commonwealth Avenue. This was an attempt to curb the numerous road accidents in the area which had gained notoriety as a "killer highway." Under Quezon City's new citywide road rules, Commonwealth will not be the only road with a speed limit. In addition, there will be different speed limits for cars and trucks, with motorcycles will fall under the truck category.
The following speed limits are assigned to some of the city's main roads:
| | | |
| --- | --- | --- |
| Roads | Cars / motorcycles and similar motor vehicles | Trucks / buses / tricycles and similar motor vehicles |
| Aurora Boulevard (From Madison Street to Marcos Highway) | 50 kph | 30 kph |
| E. Rodriguez Sr Avenue | 50 kph | 30 kph |
| Kamuning Road to Kamias Road | 50 kph | 30 kph |
| Quezon Avenue | 50 kph | 30 kph |
| East Avenue | 40 kph | 30 kph |
| Timog Avenue | 40 kph | 30 kph |
| North Avenue | 40 kph | 30 kph |
| West Avenue | 50 kph | 30 kph |
| Central Avenue | 40 kph | 30 kph |
| Kalayaan Avenue | 40 kph | 30 kph |
| Commonwealth Avenue | 60 kph | 50 kph |
| Visayas Avenue | 40 kph | 30 kph |
| Tomas Morato Avenue | 40 kph | 30 kph |
| Tandang Sora Avenue | 40 kph | 30 kph |
| Fairview Avenue | 50 kph | 30 kph |
| Mindanao Avenue | 50 kph | 30 kph |
| Congressional Avenue | 40 kph | 30 kph |
| Regalado Highway | 50 kph | 30 kph |
| Quirino Highway | 50 kph | 30 kph |
| Batasan Road | 50 kph | 30 kph |
| Katipunan Avenue | 40 kph | 30 kph |
More rules
Over speeding isn't the only concern of the Quezon City government. The local government also included some measures that will maintain safety and order for all road users—whether they're motorists, passengers, cyclists, and pedestrians. The Rappler report listed the following guidelines:
Random sobriety checks will be conducted in the city to prevent drunk driving
Upon approval, the government must set up a centralized citizen reporting system that will make it easier to address their grievances regarding road safety
The Department of Public Order and Safety (DPOS), the local government arm in maintaining peace and order in the city, should install at least 10 kilometers of bike lanes every year for five years
Motorcycle riders who use sidewalks as roads will be slapped with a fine of P2,000 for the first offense, P3,500 for the second offense, and P5,000 for the third offense
Public work projects must undergo Road Safety Impact Assessment to make sure pedestrian lanes and sidewalks will have alternative solutions during construction of said projects
Motorcycles that carry passengers for a fee are prohibited
Victims of road accidents and their families can seek assistance from the Quezon City Social Services Development Department
Once the local law gets Bautista's green light, the city government would allocate money to make sure it gets the technical support to implement the law through speed guns and CCTV cameras.