6 Great Investments Millennials Should Make Now
5 min read
Millennials are lucky enough to be young adults during this time of technological advancements.
We're no longer limited to the old-school ways of investing, such as real estate and stocks. Because while they're good, it can be harder for the average millennial who's only starting out with investments. And there are more choices now, as current forms of investments don't require us to shell out a lot of money.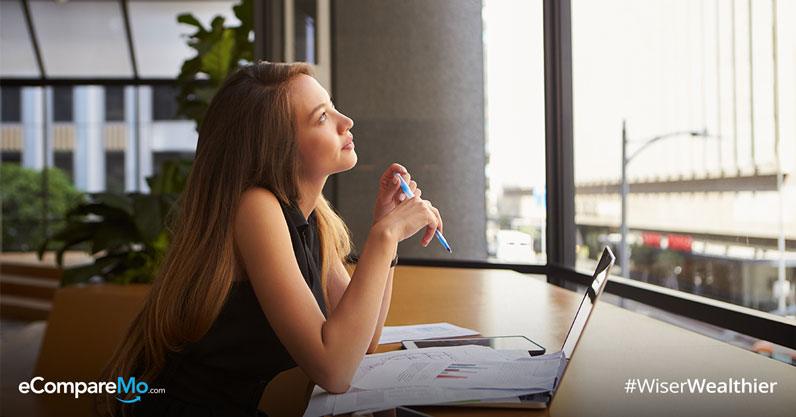 If you're looking for the right investment as a millennial, take a look at this list and see which one would work best. Better yet, pick a couple of items that are feasible so you're well on your way to a financially free life.
1. Insurance
Signing up for your very own insurance is a good sign of adulting. You're already making extra money to cover yourself and loved ones in case of emergencies, but you're not yet ready to invest your money in riskier, yet high-yielding ventures.
Below are three (3) of the most common forms of insurance that millennials can invest in.
Variable Universal Life (VUL) Insurance
With this, your money goes towards insurance AND investment. There's your life insurance in case of death, and investments through stocks, bonds, and/or mutual funds. You can change or rearrange this according to your needs and priorities.
Unit Investment Trust Fund (UITF)
The money is pooled by banks and managed by professional fund managers. Funds are invested in bonds, securities, or equities, usually with higher returns than a VUL
Mutual Funds
Just like UITF, it has a higher yield than VUL, but it can be riskier. The money is pooled by private companies instead of banks and is also managed by professional fund managers. Instead of owning "units", you become one of the shareholders of this mutual fund company.
Read up on insurances or follow financial experts so you're sure which type of insurance will benefit you most. To give you an idea, Life and Personal Finance coach Randel Tiongson gave this advice, "If you want the protection of life insurance, go for a VUL. If you want to participate in the growth of the Philippine economy but don't have the know-how to go into stocks, choose a mutual fund or a UITF."
2. Luxury Items
Believe it or not, some luxury items are actually investments. Items such as gold jewelry, expensive watches, or a luxury handbag, can increase in value (appreciate) over time.
If you've been balling and got more cash to spare, you can buy and securely keep these items. They will surely earn more money in over a decade or so.
According to a Business Insider article "15 Things Everyone Should Splurge on That Will Last A Lifetime," luxury watches are number one, but you shouldn't underestimate the value of a designer handbag.
A Hermes bag, for instance only get better – and more valuable – with time. To give you an idea, a ten-year-old, diamond-encrusted, second-hand Hermes Himalaya Birkin bag sold for a record-breaking amount of GBP 162,500 at an auction. It's just a little over P11,477,909.
3. Real Estate
You may have already thought about investing in a condo unit. But even if you're not in the big city, you should check out future developments in your area and buy a piece of land there. That's how important foresight is when it comes to real estate.
You don't have to buy a house if you don't want to. Instead, buy a piece of land that appreciates over time. You can then set up a business in that newly developed area. Who knows, you might even sell it for more than double the amount you paid for.
If you must buy a condo unit, always be on the lookout for increasing fees and hidden charges. The most enticing condo offers are the pre-selling ones because they have cheaper down payments and low monthly amortizations. These things can still change, however. Always do your research before paying for that non-refundable reservation fee.
Learn more about home-buying as you look for investment properties.
4. Passive Income
Stocks, Cryptocurrency, eBooks, property rentals, or your very own app. These are just some of the things that you can set up. It may take a lot, but once done, you'll likely just be sitting back and do minimal supervision.
As millennials, we know better than to limit ourselves with just one source of income. There's a lot of income opportunities online, most of which you can sustain passively.
Stocks and cryptocurrency are volatile, sure. But you have plenty of time to learn its ins and outs because you started young. You can be cautious at first. And as you get along, you can learn to take risks and invest more in the process.
5. Time
All the positive yet small and seemingly mundane things you do every day builds discipline and momentum in your life. This can only work to your advantage in the long run.
It's not so much about aiming for success. That will always lie in the future. It's the little accomplishments you make along the way, despite hardships, that matter most. These things are the building blocks of your future. That's how you build your own definition of success.
With so many distractions every day, make use of your own time by always trying to go after quality rather than quantity. It applies to work, people you often hang out with, the food you eat, and your overall lifestyle.
6. Yourself
Nothing on this list will ever happen if you remain stagnant. Commit to growth. Invest in yourself.
Whether it be for a home workout, a little run here and there, or reading books, just start something good and prioritize your well-being. You'll eventually look back and thank yourself for the things you've done that made you a healthier, more well-rounded person. This way, you're ready to take on life's opportunities and challenges no matter what.
Investments aren't always about growing money. Investing in yourself also means bringing more quality into your life. Buy good headphones for better music and a general uplifting mood. Get yourself quality clothes that will make a good impression and last you a long time. Travel when you can. You'll learn more about yourself and realize that the world is big, and that life should not be spent with a limiting, narrow mindset.
Sources: Inquirer, Investopedia, Business Insider, The Guardian