6 Freelancers Share The Best Advice On Budgeting And Saving
4 min read
Going solo in the Philippines is much harder than you think.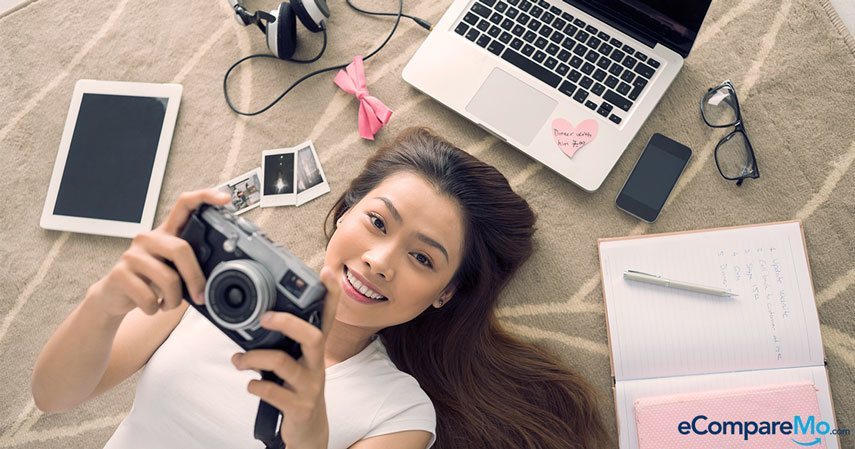 Money management gets trickier when you don't have a fixed income to look forward to every month, or every 15 days to be exact. But even more challenging than that: Unlike full-time employees, freelancers rely on projects, rakets, and gimmicks for a living. They don't have a human resources personnel to do the paperwork for them and have to work extra hard to get a health insurance and other benefits that regular employees normally get from the companies they work for.
We talked with six freelancers and asked them to share their tips on saving, spending, debt, and stability. Here's what they have to say.
On saving and spending
"What I do is keep half of whatever amount I receive in the bank, and the rest for bills or spending," pen and ink artist Katarina Estrada shares. "It's a frugal life but since I work at home, it's not so difficult for me."
Vanessa Estor-Salvador, a makeup artist, makes it a habit that all payment from clients go straight to the bank. She also withdraws cash on a weekly basis, and schedules the replenishment of her kit, which includes makeup and equipment, regularly. Around 20% of her income goes to savings.
Photographer and Fujifilm ambassador Niko Villegas, on the other hand, says he allocates 8% to 10% of his monthly earnings to savings. "With this, I still tend to get at least 5% for myself," he notes.
Writer Nigel Santos ensures that she gets a clear cut of 20% profit from every project. "I also pay myself for whatever participation I have for every project," she adds.
On stability
Kokoy Calonge, a video editor/sound engineer and father of two, says he makes sure that his earnings from current projects are enough to cover for his family's expenses for up to three months. "This is in case my collectibles get delayed," he explains.
Similarly, Niko takes up extra work on top of his current projects for emergencies. Vanessa ensures that she pays her SSS and Philhealth contributions while she allocates 10-15% of her earnings for emergencies. Freelance writer Marianne Freya Nono also swears by the importance of making it a point to pay Philhealth contribution and health insurance monthly, while Katarina maintains the existing insurance policy she acquired before she started freelancing.
On budgeting and tracking expenses
"Keep receipts," advises Marianne on keeping an eye on budgeting. Niko utilizes a basic excel sheet to track down expenses and income. Nigel set a curb on her stops at the grocery and anticipate monthly expenditures.
Katarina takes advantage of technology to keep track of her expenses. "I use an app to keep my spending in check," she says. "I just limit my spending to things I need and maybe splurge on one or two things every other month."
On debt and credit card use
Vanessa gets by veering from debts. "Ayokong magka-utang talaga," she stresses.
Niko rarely swipes his sole credit card in rare occasions and mostly does it for online purchases, ride-hailing apps, and plane tickets. Likewise, Nigel uses her credit cards to make reservations and selected purchases online.
In a nutshell: freelance survival tips
Here are some words of wisdom straight from thriving freelancers you could incorporate if you are riding solo:
1. "Budget your income, track your expenses and stay out of debt. And income goals talaga. It's important to have a target quota every month." -Vanessa Estor-Salvador, makeup artist
2. "Accounting finances and pricing are probably among the hardest things to tackle for freelancers, so I suggest you let your fingers do the work and research about it! There are many articles and references online that can help." -Katarina Estrada, pen and ink artist
3. "Work, work, work, and as much as you can save and try to venture into SMEs or invest in insurance." -Niko Villegas, photographer and Fujifilm ambassador
4. "Hard work and connections will get you more freelance work, hence, more funds." -Marianne Freya Nono, writer
5. "Always strive to achieve a three-month buffer." – Kokoy Calonge, video editor/sound engineer
6. "Anticipate monthly expenses and make sure that you get to save up more than your monthly expenses for unexpected/unforeseen expenses. If at times it can't be done, try to save more from bigger projects to make up for the times that you were not able to save. Have a simple and minimalist lifestyle. Resist the urge to buy things that you don't need and try to sell stuff that you don't use anymore." -Nigel Santos, writer
–Diana Lyn Balbalosa