5 Money Goals You Need To Achieve Before You Hit 30
3 min read
Here's a simple timeline for making your finances disaster-proof by the time you reach your three perfect 10s.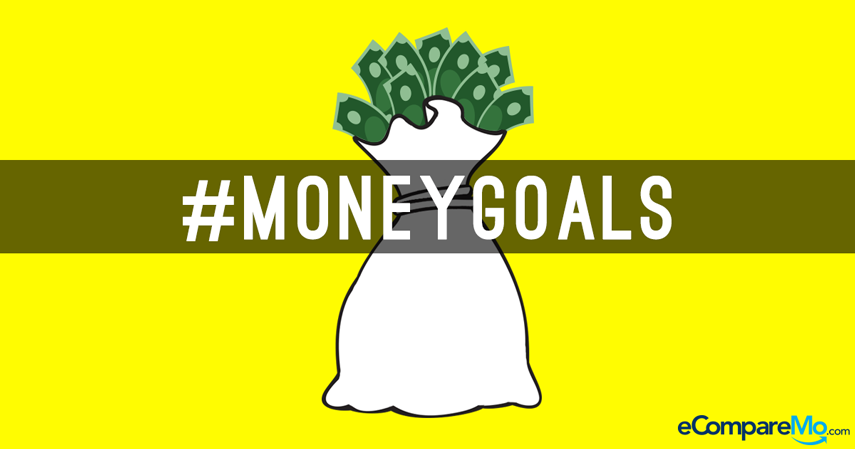 Twenties is the best time to start sorting things out and creating a solid foundation for yourself: fresh from college, you set your career path and explore the boundaries of living within your means—or rather, without a daily allowance from your parents.
Once you have a good grasp of the basics, there'll be less to worry about the future since you've been on the right track early on. If you want a better chance at becoming financially independent by the time you reach the age of 30, you may want to add these #moneygoals to your bucket list.
1. As soon as you graduate: Get a stable job, but don't stop there.
Unlike in the past, there's little need to go overseas to seek greener pastures. We already have a number of high-paying tech, startup, and BPO companies in the country now. But finding a stable job is just the start. You need to think on your feet and fast-track your promotion. To do this, Jobstreet Philippines emphasizes that excellence is something that should come from you: "Give great ideas. Execute your projects flawlessly. Come to work on time. Think of things you can do better." In addition to that, Michelle Vessel of Hcareers says achieving job stability requires an active participation: learn how to be assertive, continue to improve your skillset, create a network in your company, and cultivate a healthy working attitude.
2. One to two years into your first job: Create a savings account.
Opening a savings account outside of your payroll account is easy, but maintaining one and making it grow over time can be a chore. Top financial adviser Fitz Villafuerte gives us tips on how to stockpile your savings. "If you're having a hard time saving money, then try to pay yourself first," he says. "Find a way to make it automatic, and be sure that your money is not easily inaccessible." He recommends having your bank arrange an automatic savings plan for your payroll account, and using a passbook instead of an ATM.
3. As soon as you turn 20: Moderate your expenses.
In order to keep your sanity intact, work-life balance should be observed. But while there's nothing wrong about spending on things that make you happy, financial expert Suze Orman recommends cutting just 10 percent off your monthly expenses. This way, even if your income goes up, you can make sure you have something in store for the rainy days. Villafuerte also suggests a "save first, spend the rest" strategy. Combine the two and soon you'll see your savings increase exponentially.
4. From the time you get your first credit card: Establish a good credit score.
Not only will having a good credit score from the start help you get higher credit limits for your cards later on. Good debt can actually trigger a chain reaction in almost everything else about your life: getting a car, a house, your own business. In an interview with the Philippine Star, Credit Information Corp. chairperson Jaime Garchitorena said that young people should take advantage of all transactions that can help them achieve a positive credit score, like postpaid bills, utilities, and other payments. It's wise to establish a good reputation with banks because there is no way you won't need any of their financial services as you age.
5. On or before you turn 26: Make a wise investment.
Valentino C. Sy, one of the directors of Philequity Management Inc., recommends investing at a young age. This should prepare you to face the big players when the time comes, because in the end experience is what will matter most. We recommend, however, that you start at 26, when you've gained just enough maturity and saved up a considerable amount you'd be willing to risk for a possible high return. As American author Sloane Crosley says: "There's an 'everything must go!' emotional liquidation feel to the end of your twenties. What will happen if we turn thirty and we're not 'ready'? You don't feel entirely settled in any aspect of your life, even if you are on paper." –Dino Mari Testa