Your car insurance premium is how much you are paying an insurance company for your coverage.
In the Philippines, there is one type of insurance that is mandatory, and that is Compulsory Third Party Insurance. CTPL provides coverage for third-party persons on the event that your vehicle was involved in an accident.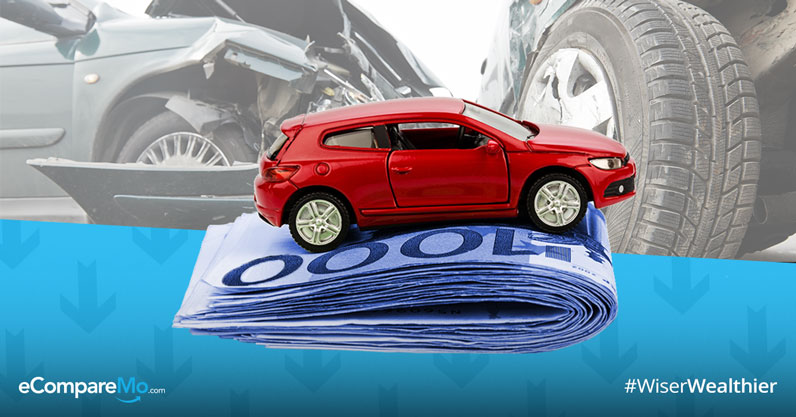 According to the Insurance Code of the Philippines, any type of motor vehicle, be they old or new, much have CTPL insurance before they can register with the Land Transportation Office.
So, basically, this is a car insurance premium you can't avoid getting.
The average cost of CTPL is around P410, but this is exclusive of a value-added tax, authentication fees, and documentary stamps.
So, if you really want to pay the bare minimum in car insurance premium, you could just get CTPL. But if you really want to get your money's worth out of your car insurance policy, you should invest in insuring you and your vehicle from more than just third-party liability.
Many insurance providers in the Philippines provide comprehensive car insurance. Comprehensive car insurance provides coverage for YOU (and often your passengers) in cases of accidents, loss, and damages caused by third-parties.
Depending on the car insurance providers and they type of car insurance you choose, you can even get insured against Acts of Nature or accidents caused by natural disasters. But that's an additional coverage that will add to the premium you will pay. So, the first rule of lowering your premiums would be to determine if you need Acts of Nature coverage.
Here are a few other tips as to how you can lower your car insurance premiums:
1. Drive safely and lawfully
If you don't get into any major accidents the year before, when it comes time to renew your insurance, chances are you will be offered a low premium when it comes time to renew.
Also, some insurance providers offer policyholders no-claim bonuses, so driving safely is really in your best interests.
Also, if you are an unlawful or unsafe driver and get ticketed or cited by authorities, your provider will find out and can use that as grounds for increasing your premium.
2. Opt to pay annually, not monthly
While it may be easier in the short run to pay smaller amounts monthly for your car insurance premium rather than one big lump sum—paying annually is cheaper in the long run. The shorter the payment terms, the lower the end sum of your car insurance payments will be.
3. Consider the age of your vehicle
One of the biggest factors that affect your car insurance premium costs is its age. If older cars do breakdown, they are often harder to repair and source parts for. Also, you'll need to pay depreciation fees for parts.
However, it is also not the best idea to buy the shiniest and newest models straight of the car lot. These cars will have a high Fair Market Value (FMV) which will increase the premium you will have to pay.
Fair market value is computed according to your cars model, type, make, and series. In case you total your car, your insurance provider will have to pay the approximated FMV of your vehicle, so they will give you a higher premium.
4. Agree to a high deductible
When you use your car insurance policy to cover the cost of your car repairs, there will also be an amount, agreed on beforehand that you will pay out of your pocket. The amount that will come from your pocket is called the deductible or participation fee.
In general, the higher the deductible you agree to, the lower the insurance premium will be.
5. Use an insurance comparison portal
There are many different car insurance providers out there and it can be tricky to go through the offerings of each and every one of them. Luckily there are insurance comparison portals out there that can help you find the best car insurance providers that will suit your needs and budget.
Don't just go for the first car insurance provider that offers you a low premium, however. You should consider the provider's reputation as well. Oriental Assurance is a car insurance provider that is known for being trustworthy and offering quality services.
Not only will OAC protect you and your vehicle against loss and damages, but they also make it easy for you to repair your vehicle in case you do get in an accident. They are accredited with top motor shops and dealers and, in some cases provide free roadside assistance.
About the author
---