100 Days Of Paid Maternity Leave? Bill Passes House, Must Hurdle Senate
2 min read
House Bill No. 4113 or the "100-Day Maternity Leave Law" has been unanimously approved on its third and final reading.
The bill passed the House of Representatives with a vote of 191-0 last Tuesday, September 4.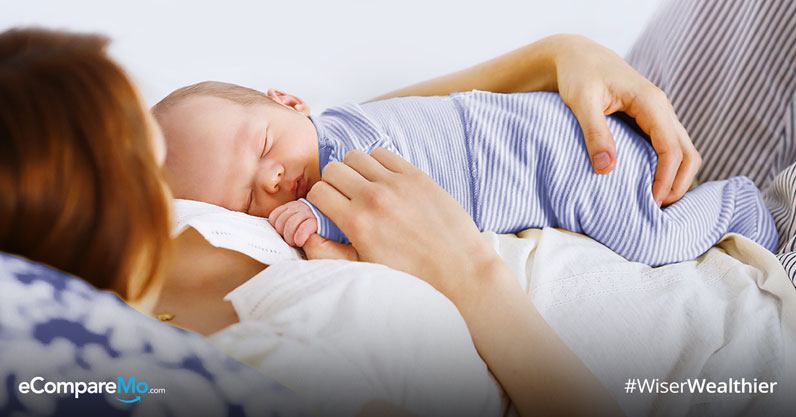 Currently, women get around 60 days of paid Maternity Leave. The 60 days are granted to moms who underwent normal childbirth, while 78 are granted to those who underwent a cesarean delivery.
The bill will grant women an additional 40 days of Maternity Leave.
A similar bill in Senate
The chances of approval for 100 days of Maternity Leave are looking up, but it first has to pass the Senate.
The Senate already has Senate Bill 1305, or the "Expanded Maternity Law of 2017," which clashes with House Bill 4113 on two points.
(Read: Here's A List of Mandatory Employee Benefits In The Philippines)
First, Senate Bill 1305 pushes for 120 days maternity leave period for women regardless of birthing methods. Secondly, it adds a 30-day optional extension, which applies to adoptive parents and solo mothers. All these apply to both the public and private sectors.
A proposal for a 30-day paid leave for fathers is also sought under the SB 1305.
Before either bill reaches President Duterte for final approval, there has to be an agreement between the Congress and Senate.
A victory for women
Nonetheless, Senator Risa Hontiveros calls the House Bill passage a "historic victory for women." The Senate Committee on Women Chairperson said that it has been 26 years since the maternity leave law has been updated.
House Bill co-author Pia Cayetano was quoted on CNN's The Source supporting the Senate Bill, "I'm very happy to support 120 [days], but just to be sure that we consider the concerns of the employer's sector, we should hear from [the Social Security System]."
The SSS is involved as it is both the employer and SSS's responsibility to cover the paid maternity leave.
Currently, the SSS covers P16,000 maximum maternity benefit, and the balance is paid by the employer.
Cayetano also stated that it's society that needs to adapt, and not the women, for this adjustment, adding that "it's society that benefits from [women] being in the workforce" and that "it has to be a collective effort."
Among our neighboring ASEAN countries, it is Vietnam that has the highest duration of maternity leaves, from 120 up to 180 days. It is followed by Singapore with 122 days; and Cambodia, Lao PDR, and Thailand with 90 days.
Other sources
https://www.rappler.com/nation/211117-house-approves-bill-100-day-paid-maternity-leave