10 Little-Known Ways To Save Money On Online Shopping
5 min read
Are you an online shopping coupon geek? Well, if you get a rush every time packages filled with items you've bought from Lazada, Shopee, Beauty MNL, and other online stores arrive, you are—and you shouldn't be shy to admit it.
As much as possible, we'd like to save money and get our money's worth when making purchases, and online shopping is no different.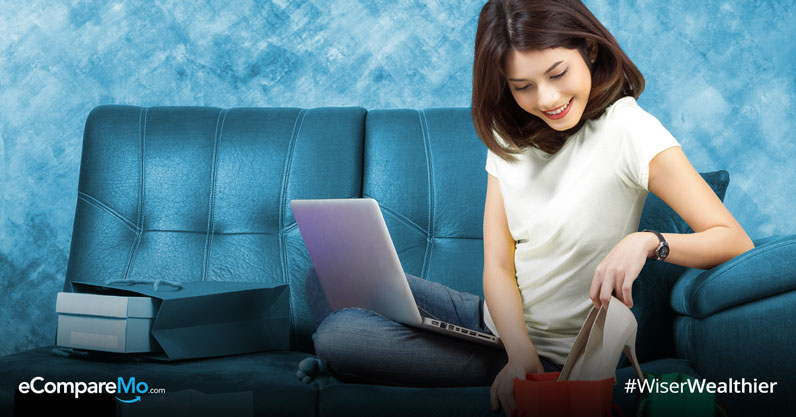 We all love offers, deals, and discounts when shopping, and that's the thing nowadays. Online sellers are becoming more and more creative with their offers in order to easily tempt to click that "add to cart" and "proceed to check-out" button.
While online shopping can net you items you love and that are worth the money, you need to start shopping smart. It is possible to save while shopping and, in this post, we're here to help you do just that. With these tips, you'll get the best products while still saving money.
1. Pick the best times to buy
The best thing to do to maximize your online shopping experience is to first discover the perfect time to buy certain stuff.
Retailers mark down items when they are trying to purge out old or outdated items from their inventory to make room for new ones. For example, holiday items such as Christmas decors and all are best bought in January. Same goes for summer outfits such as bikinis and swimsuits, which, for bigger discounts, should be bought during the rainy season.
Plan your shopping spree rather than just buying everything at once and getting the items you need and want at the lowest prices. By doing this, you'll be saving a lot without doing much at all.
2. Check coupon sites for secret promo codes
There are a ton of websites that offer secret promo codes for various online shops, among them: Picodi, ShopBack, iprice, and ivouchercodes.
It is not yet too late to discover one so go to your browser and visit them now. Sometimes finding the right promo is even better than finding the right item, because it can save you money as well. Happy code hunting!
3. Check for rebates every time you shop
There are various online stores that often give their loyal customers vouchers for points, money off, and other forms of rebates. So, if you are a loyal customer of a certain online retailer, it will not do you any harm to sign up for loyalty programs and take advantage of the privileges they provide.
(Read: 6 Essential Tips On How To Use Your Credit Card Wisely)
4. Do smart price comparison checks
Don't get too excited when you see the words "lowest price guaranteed" in a certain shop.
When you are eyeing a trendy item, it is best to browse through different retailers first to find out which indeed offers the lowest price before you immediately proceed to checkout. A little extra time spent can result in a few extra pesos saved.
5. Double up coupons with sales
If you receive retailer coupons on your mail, hold out until the next sale before you use it. Items usually go on sale once a month, especially during the holiday weekends of the whole year.
6. Keep an eye for the latest offers from each shop
Filter items according to price, rating, and number of good reviews and find out which items are top sellers on each shop.
By doing these, you will be able to monitor which of those items you are eyeing to purchase are offered at a discounted price on different retailers and which are worth the cost of your money.
7. Keep your favorite items on your wish list
Never rush into buying products online because a bit of patience can give you better shopping rates.
By keeping the items that you wish to buy in your shopping carts, you will get notifications if its price drops. Although not all retailers use price drop alerts, it is still a smart move to use for those shops who do.
Make sure you have an account on the shopping site and keep it logged in to get notifications. As much as possible, use a separate email address so that your personal account will not be bombarded by promotions and scams.
8. Sign up for newsletters
If you are a one true loyal shopper and you really love the items on certain stores, get on their mailing list and don't mind getting emails from them because it will always be worth it.
Subscribers often get exclusive discounts throughout the year, plus you will be the first ones to be notified for sales and other promotions. Also, you can even add some details about yourself like your birthday to get personal treats and discounts.
However, if you don't want to be a part of their mailing list, try liking or following their social media accounts. Most often than not, they use these ways to inform their shoppers about discount codes and sales.
(Read: How Your Credit Card Information Is Stolen And What To Do About It)
9. Stock up when it is on sale
If you are an avid fan of an item from a certain shop and are already familiar with it, or buy it regularly, it's best that you purchase it in bulk during the course of a sale.
Remember, though, that you should only do this for non-perishable items lest you end up wasting your money instead of saving.
10. Use a cashback credit card
This last tip comes with a huge warning. If you know you can't repay your credit cards, avoid this tip as it will cost you more than how much you can save on cashbacks. But if you are confident that you can, this will be a great way to earn a little extra from what you are purchasing.
Find out which credit card offers cash rebates or ones which give-out vouchers from certain stores, especially those that you visit and purchase from more often.
Don't have a credit card yet? HSBC offers some great credit cards that allow for secure online transactions. No more worrying about being home when your delivery arrives or if you have change for the cash on delivery.
Apply now and get P2,000 worth of cash credits when you spend online! This is truly an online surprise you'll love.