PBCOM
The Philippine Bank of Communications (PBCOM) is one of the largest commercial banks in the country. It started as the Philippine branch of Taiwan's Bank of Communications in 1939, and was eventually signed under Filipino ownership in 1974. PBCom Tower is the bank's headquarters, located along Ayala Avenue and it stands as the tallest building in the Philippines.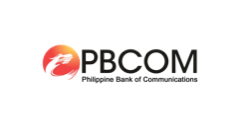 Philippine Bank of Communications
PBCOM Tower,
6795 Ayala Avenue corner V.A. Rufino St. 1226
Makati City, Philippines
Description of Company
PBCOM's products range from Deposits, and Consumer Loans such as Auto Loan, Home Loan, and Personal Loan, among others. Its branches are located all over the Philippines. It continues to offer quality services through its employees that caters to the needs of its customers. PBCOM's steadfast dedication in upholding the bank's standards and integrity since its establishment played a huge part in making PBCOM a successful banking corporation.