Experian Leads over-subscribed US$28m Series C Investment in C88
Experian Leads Over-Subscribed US$28m Series C Investment in C88 to Drive Financial Inclusion Across PH and Southeast Asia.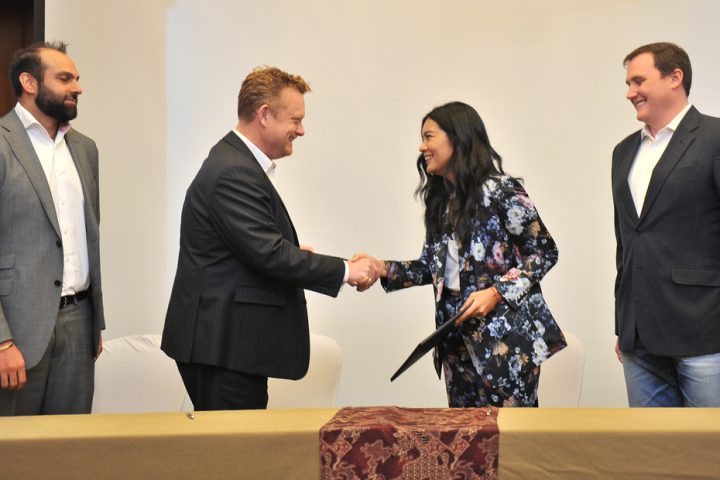 C88 scores one of the largest venture capital Series C fintech rounds in Southeast Asia; takes C88's funding till date to over US$45 million. C88 is the parent company of Philippines' eCompareMo.com and Indonesia's CekAja.com—both are their respective country's top financial marketplaces
Experian's strategic investment also comes with a commercial partnership with C88 and its brands, aimed at empowering millions of Southeast Asia's consumers with enhanced financial access
It reinforces Experian's commitment to financial inclusion in Asia, following its lead in a US$30 million Series D investment in India's BankBazaar in October 2017
SINGAPORE, 30 July 2018. Experian, the world leader in information services, has led an over-subscribed US$28-million Series C investment in C88 Financial Technologies Group (C88). Singapore-headquartered C88 is one of Southeast Asia's largest and fastest growing fintech companies.
It operates the Philippines' eCompareMo.com and Indonesia's CekAja.com—both are their respective country's top financial marketplaces. C88 is also opening a third marketplace in Thailand. Other investors in the Series C round, among others, include responsAbility Investments AG, DEG, InterVest, FengHe Fund Management, Pelago Capital and Fuchsia Venture Capital as well as existing investors Monk's Hill Ventures, Telstra Ventures, Kickstart Ventures and Kejora Ventures.
Asia has been one of the strongest growth regions for Experian globally. The Asia Pacific region has seen double-digit growth over the past five years, with plans to expand the Innovation Hub in Singapore. With nearly a half of all unbanked in the world living in Asia, it boasts among the highest internet penetration rates in the world at 330 million internet users in Southeast Asia alone. It also facilitates driving financial inclusion through data and analytics.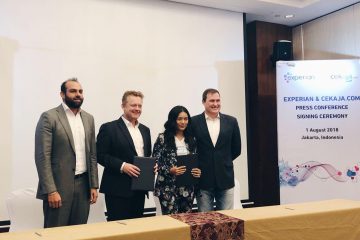 Ben Elliott, Chief Executive Officer, Asia Pacific, Experian said: "In Southeast Asia, as little as 48 percent of more than 600 million people have access to a bank account. Exclusion from the traditional banking system makes it almost impossible for individuals and businesses to borrow or save money; significant barriers towards social and economic progress.
"Experian has been working closely with financial institutions and start-ups across Asia, including C88, to progress this. Together we are building an ecosystem in countries where traditional data is not readily available, and in the process making important leaps towards empowering consumers with enhanced financial access. We are delighted with this partnership, as this demonstrates our further commitment to Indonesia and the Asia Pacific region as a whole."
As licensed financial marketplaces for consumers and small and medium businesses, CekAja.com and eCompareMo.com have served over 50 million consumers since 2013—a number which is fast-rising and fueled by an exponential growth in both countries' middle class.
"Our strategic partnership with Experian allows us to extend to our partner institutions best-in-class digital on-boarding technologies, software decisioning solutions, and analytics to help them reduce operating costs and better manage their risks," said Stephanie Chung, co-founder of C88 and Managing Director of eCompareMo.com.
"We are immensely proud to have closed one of the largest Series C fintech rounds in Southeast Asia, particularly from investors who share our vision of empowering consumers and driving financial inclusion in the region," added John Patrick Ellis, co-founder and CEO of C88. "There are over 350 million consumers in Indonesia and Philippines alone. We're confident that we can drive a positive impact in our societies and communities by unlocking previously inaccessible financial products and services."
Market leading Experian software and decisioning solutions will be embedded into CekAja.com and eCompareMo.com financial marketplaces and with its large partner distribution network. For consumers, this means they will be able to be better matched to products they are eligible for.
This will be particularly applicable to those consumers with little financial history. For financial institutions, this means they will be able to deploy best-in-class demand generation, analytics and digital on-boarding technologies directly via C88, powered by Experian. This extends C88's current offering to financial institutions to bring digital banking and seamless consumer engagement to Indonesia and the Philippines, with plans to expand to Thailand.
About Experian
Experian is the world's leading global information services company. During life's big moments – from buying a home or a car, to sending a child to college, to growing a business by connecting with new customers – we empower consumers and our clients to manage their data with confidence. We help individuals to take financial control and access financial services, businesses to make smarter decisions and thrive, lenders to lend more responsibly, and organizations to prevent identity fraud and crime.
We have 16,500 people operating across 39 countries and every day we're investing in new technologies, talented people and innovation to help all our clients maximize every opportunity. We are listed on the London Stock Exchange (EXPN) and are a constituent of the FTSE 100 Index.
Learn more at http://www.experian.com.sg/ or visit our global content hub at our global news blog for the latest news and insights from the Group.
About C88 Financial Technologies
C88 Financial Technologies is one of the largest financial technology companies in Southeast Asia, having served over 50 million customers in Indonesia as CekAja.com and The Philippines as eCompareMo.com since its founding.
C88 owns and operates high-traffic, licensed and regulated, transactional financial marketplaces that offer retail and small business consumers an integrated financial education, shopping and application experience for all financial asset, liability, insurance and investment product categories.
C88 also creates technological managed solutions; eligibility data and risk solutions; and big data, machine learning, and deep learning solutions that are customized for the needs of Southeast Asia's financial institutions.
For more information, visit https://c88fin.com/.
About eCompareMo.com
eCompareMo.com is the Philippines' largest online financial supermarket for credit card, loan, investment, and insurance services. Launched in 2014, it is the first and only portal in the country to provide end-to-end services, from product comparison to application to approval. It is also the first fintech company to offer a Car Insurance Concierge—giving car owners complete assistance in getting their first policy, insurance renewal, and claims processing.
Among eCompareMo's most talked-about offerings is BiteProtect—a proprietary Dengue Insurance product that provides up to P30,000 coverage for dengue hospitalization for a premium as low as P150.
eCompareMo.com serves more than 500,000 Filipinos monthly by giving them wiser options to lead a wealthier life, hence its tagline, #WiserWealthier.