Whether it's for medical, education, travel, business, or leveraging purposes, a personal loan can provide the quick fix you need.
Fortunately, there are several loan providers in the country that provide fast approval, high maximum loan amount, and low interest rate, such as Citi Personal Loan.
However, not everyone may be familiar with online loan application process. This guide will give you a walkthrough of how to apply for a cash loan, using Citibank Philippines personal loan as an example.
Citi Personal Loan features
Searching for the right personal loan package can be quite overwhelming, especially when there are many options to choose from. Among all these loan providers in the Philippines, how will you know what's best for you?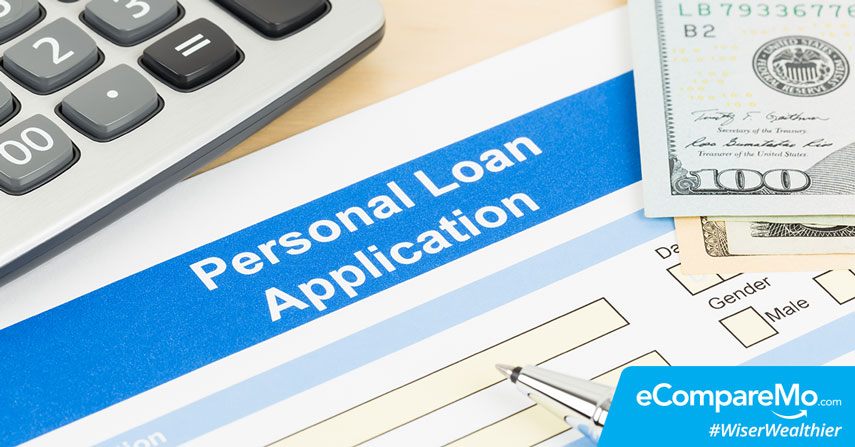 Low interest rate, a maximum amount of loan, and payment terms are few of the factors people consider when choosing a personal loan product. Take a look at these topnotch features offered by Citi Personal Loan:
• Loan approval is as fast as 24 hours
• Five (5) days processing time
• High loanable amount, up to P2 million
• Flexible payment schemes of 1 to 5 years
• Competitive interest rates
• No guarantor or collateral needed
*This amount is subject to approval
How to apply: Citibank Personal Loan
Follow these easy steps to start funding your financial goal.
Make sure first that you are eligible for this type of loan. See the eligibility requirements below.
Complete the necessary documents. Refer to the list of loan application requirements provided below.
Wait for a call from Citi within 24 hours. You can also contact the CitiPhone to check the status of your loan application.
You will receive a call once approved. However, an application may take longer than 24 hours if it needs additional verification. You will be required to submit additional documents if ever. Hence, make sure to submit complete Citibank loan requirements for a faster process.
Citi will arrange your mode of disbursement afterward.
Review and sign the Loan Disclosure Statement (DS).
Afterward, you can now prepare your post-dated checks (PDCs) to settle the monthly installments indicated in the Disclosure Statement.
Your borrowed money will only be released if Citibank received the signed DS and PDCs.
You can claim your personal loan through branch pickup, credit to any bank accounts you have*, and delivery of Manager's Check to your billing address.
*Provided that your bank accepts fund transfer from another bank
Eligibility checklist
At least 21 years old but not older than 65 years old
Filipino resident
If a local resident foreigner, must have a valid Philippine billing address
Should have a minimum annual income of P250,000
Must be a credit card holder, at least six (6) months if Citi card holder and at least one (1) year if from other banks
Employees must have a permanent status for at least one (1) year
Self-employed individuals must have three (3) years of business operations if business owner and one (1) year of practice for professionals
Quick tips
Increase your eligibility for the loan application by paying off your credit card bills and other debt
Opt for a longer tenure term, such as five years
Citibank personal loan requirements
Just like in any other types of loan application, applying for a Citi personal loan will require you few documents that will guarantee your eligibility. Here's a list of the necessary documents you need to submit when applying for this loan product.
Filled-out application form.
Two (2) copies of government-issued IDs, must have photo and signature of the applicant
If employed, copy of BIR 2316 or ITR, or copy of latest three (3) months of payslip
If self-employed, copy of ITR and latest Audited Financial Statements (AFS)
Know your interest rate
Check different loan providers for the one that offers low interest rate. For instance, Citibank loan interest rate is currently 2.4% per month, which makes it an affordable option in personal loan. The table below shows interest rates they are offering.
| | | |
| --- | --- | --- |
| Mode of Payment | Interest Rate | Interest Type |
| 1 year | 1.26% | Monthly add-on rate |
| 2 years | 1.26% | Monthly add-on rate |
| 3 years | 1.30% | Monthly add-on rate |
| 4 years | 1.34% | Monthly add-on rate |
| 5 years | 1.38% | Monthly add-on rate |
Apart from competitive interest rates, Citi also allows its borrowers to choose the mode of payment suited to their preference. Loan borrowers can pay their monthly amortizations through ATM fund transfers, online banking, over-the-counter payment, and post-dated check.
Other fees and charges
Apart from the monthly amortization and interest rate, there are several extra fees that you need to pay for. Below is a list of additional expenses that you need to settle when applying for a Citibank personal loan.
| | |
| --- | --- |
| Fees | Charges |
| Processing fee | P1,500 for each installment of loan that is approved |
| Disbursement fee | P250 |
| Documentary Stamp Tax | P1 for every P200 of the installment of loan that is approved* |
| Early repayment penalty | 4% of the unbilled principal |
| Late payment penalty | P500 |
| Returned check fee | P1,500, for every returned check due to insufficiency of funds |
| Monthly late charge | P500 or 6% of the overdue amount or whichever is higher** |
*Subject to the applicable laws and regulations
**Refer to the Citibank site to see the definition of overdue amount
Citibank personal loan calculator
Citibank provides a personal loan calculator to give their loan borrowers a glimpse on the expenses that they need to settle once their loan application is approved.
You can also use this calculating tool to see what mode of payment will work depending on your monthly income. Calculate your potential monthly amortizations here.
Ready to apply for a Citi Personal Loan? Sign up today and wake up to good news tomorrow.
About the author
---