We go so far as making detailed travel itineraries. We make it a point to be at the airport hours early so we don't miss our flights. We take extra precautionary measures while on the road. Yet people, especially, first-time travelers, sometimes tend to ask: Do I need travel insurance?
Planning is always good, but you can't leave it all to fate. Some travel emergencies just can't be avoided.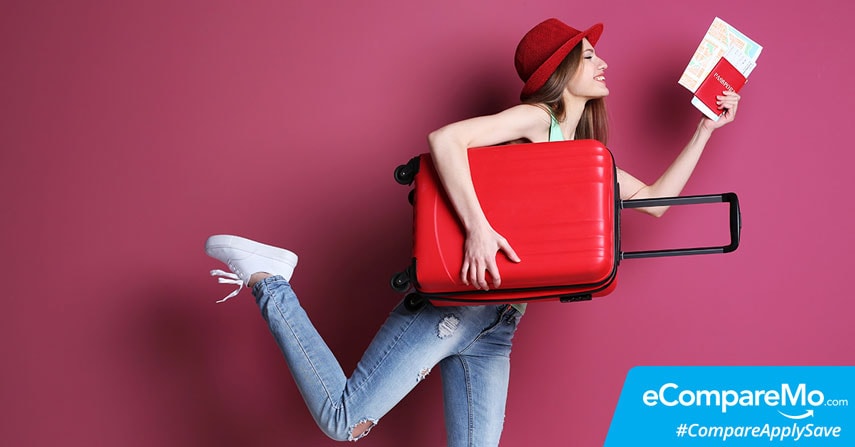 Most Filipinos find travel insurance unnecessary unless, of course, they're applying for a Schengen Visa. It may also be due to a lack of information regarding its importance and affordability.
You may be asking, "Is travel insurance neccessary?" The short answer is yes. And contrary to popular belief, there are very affordable travel insurance plans whether you're going on a domestic trip or abroad.
What's in the package?
Coverage is not only limited to medical treatment, but also cancellation costs which may come in handy when you miss your flight. It also covers airport delays, lost or delayed luggage, trip termination, and emergency assistance.
Some possible scenarios include:
Missed flight for a non-refundable/non-rebookable promo fare.
Flight delay or termination in the event that your airline can't accommodate your flight – either for a few hours or moved to another day, due to (a) bad weather, or (b) strikes, air traffic congestion, or other unforeseen events, all without prior notice (sound familiar?).
Lost luggage, or misplaced, and was mistakenly transported to another flight
Medical assistance in case of an emergency
Hotel accommodation for Scenario No. 2
You still need travel insurance even if:
You're a risk-averse type of traveler.
You have an existing medical insurance which is enough to cover all medical expenses while you're away.
Travel Insurance is still necessary because aside from covering medical emergencies, it also gives you monetary compensation for covered losses or inconvenience on your trip.
Seasoned, risk-averse travelers may opt for cheaper premiums, which provide financial reimbursements for basic policies.
Reimbursements include, but are not limited to:
Lost, stolen, or delayed baggage
Prepaid costs in the event of trip cancellation
Accidents while in transit
Lost or stolen passports or Visas
Emergency evacuation
Medical or dental emergencies
Damaged baggage or damaged/stolen rental vehicle
Travel assistance is also provided, which include, but are not limited to:
Hospital assistance
Medical repatriation
Referrals to legal, medical, and dental assistance
Emergency travel arrangements
Coverage varies for each travel insurance company. If you need to cover preexisting conditions, you will need to pay a higher premium. Here are some of the things you need to check in finding the best travel insurance deals.
Domestic or international, travel insurance is compulsory
And it's not as expensive as you might think. Did you know that you can get as low as P242 of four days coverage for domestic travel?
Pacific Cross's Executive Peso Plan for domestic trips covers P500,000 worth of medical expenses. It's as affordable as the cost of additional 15kg baggage to your domestic airfare.
If you're looking for the lowest travel insurance rate for international trips, Pacific Cross Executive Peso Plan offers worldwide coverage for as low as P360 for 4 days, and P1,283 for one month. This covers trips to USA, Canada, and Hong Kong.
Sample Travel Insurance benefits:
Baggage delay: P1,000
Flight delay: P1,000
Missed connecting flight: P1,000
Trip cancellation/termination: P20,000
Baggage loss/damage: P15,000
About the author
---