Loans come in different needs and terms. Depending on the need, borrowers may avail of a personal loan, business loan, home loan, or vehicle loan. Information on these common types of loans are now readily available online, where rates comparison and application can be done within minutes.
When you find yourself strapped for cash, an assessment of your borrowing power is the first step. Not all debts are bad if the purpose for it is justified, and your repayment capability thoroughly assured. For instance, you can easily consolidate and pay debts through a personal loan, or loan money for a car to use for Uber or Grab. But of course, reading the fine print before signing your application is very important.
A bank loan application provides you with fair rates and loan terms. Whether you're looking for one now or planning for the future, here are the most common types of loans you can avail.
Personal Loan
This is offered for any type of immediate financial need. Unsecured personal loans in the Philippines are most common, granted by banks with no collateral. It can be used for home renovation, travel expenses, or your child's education. These unsecured personal loans come with a fixed monthly interest rate, under the criteria of eligibility and credit history standards.
Once approved, you can already see your fixed monthly amortization and how much you're going to pay during the loan term.
Personal loans are available for Filipinos who have been employed for at least one year, in the country or abroad. OFW loan is offered by eCompareMo both for sea-based and land-based workers. The interest rate is at 2.49%, payable within three months, and up to 12 months.
Home Loan
A home loan or housing loan is given for the purchase of a residence. It can be used when you're planning to buy a vacant lot, house and lot, townhouse unit, a condominium unit, and even for home construction or renovation and repair. Among all types of loans, this offers the longest tenure, which may reach up to twenty (20) years. Once the payment scheme has been completed, the title will be transferred to the owner.
It may be set with a fixed interest rate at a certain period, and a yearly repricing is applied. Most financial institutions provide a housing loan calculator for borrowers to see an estimate of monthly amortizations.
Auto Loan
Owning your dream car is made easier with auto loans. You can choose to apply for a car loan with banks or car dealerships, known as in-house financing. The difference is that banks require a 20% deposit that you will have to pay upfront, but it's coupled with lower monthly amortizations.
In-house financing on the other hand offer lower down payments, but with steeper monthly amortizations, which can be 4 to 5 percent higher than banks.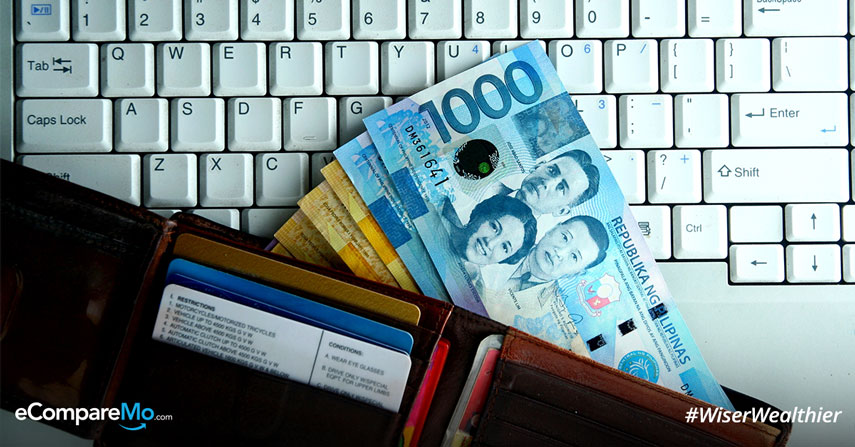 Both options offer an all-in type of financing where other expenses are also covered, such as LTO registration, first year car insurance, and for some, even free accessories.
The car's deed of sale is leased to the borrower until it is paid in full. Until then, you don't really own your car until all repayments have been completed. Car loan tenures can be from three (3) years, and up to six (6) years. An auto loan calculator is provided to see the estimated monthly amortizations.
Business Loan
Businesses big or small will often need more money to expand their operations. The loan may be used for the operational needs of the business, such as the purchase of manufacturing equipment, operational costs, or even vehicles for business use. This funding arrangement has been established by banks where they provide capital through secured business loans. The business owner/s' properties or other appraised assets are set as collateral.
The types of loans offered are often specific to the bank, the most common of which are small or medium-sized enterprise (SME) loans. SMEs in the Philippines are those that have less than two hundred (200) employees, with assets valued from P3 million (micro), up to P100 million (medium), according to the Department of Trade and Industry (DTI).
SME loans are granted to businessmen or aspiring entrepreneurs to start or grow their business. And unlike home loans, business loan interest rates are often repriced every few months.
Government Loans
Government-imposed contributions through SSS, Pag-IBIG, and GSIS provide loans for Filipino employees who have met the minimum months of regular contribution.
Employed (private sector) and self-employed Filipinos are mandated by law to contribute to SSS, while public sector employees contribute to GSIS.
On the other hand, PAG-IBIG is open for both public and private sector employees, as well as voluntary contributions.
Eligible individuals may apply for the following services:
Pag-IBIG – Short-term multi-purpose loan, a housing loan, and a calamity loan. Borrowers may opt to have their multi-purpose loans renewed after repaying for six (6) months.
SSS – Salary loan, different types of business and housing loans, as well as a calamity loan. Borrowers who have paid at least half of their salary loan can reapply for a bigger loan amount.
The Government Service Insurance System (GSIS) – consolidated loan, policy loan and emergency loan.
About the author
---