Get A Free P5,000 eGift From Nike Park When You Apply For A New Citi Credit Card
1 min read
Fitness gurus will always say there's no specific time of year to start a fitness regime. All you need is the resolve to begin living your best life—and maybe some drifit clothes and a good pair of running shoes.
This year, Citi aims to help new credit cardholders access the joys of cashless convenience AND help them become their best, fitter selves. All you have to do is apply for a new Citi credit card and you can get a P5,000 eGift Certificate from Nike Park.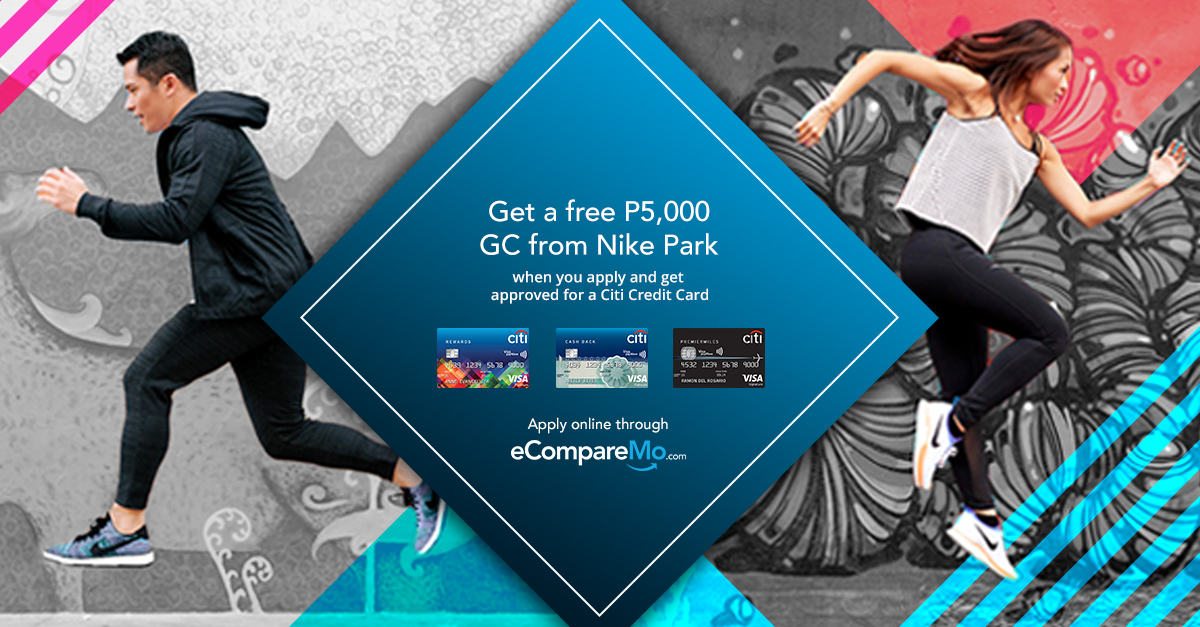 You can use this gift certificate to redeem shoes, apparel, or any other item of your choice at Nike Park. Or, you can use the gift certificate to redeem items of your choice with any Giftway.ph merchant.
This promo will run until May 31, 2018. It is open to all new credit card applicants who do not have an existing card issued by Citibank.
The Citi cards included in this promo are the following:
Applicants to the Citi Simplicity+ Card and Citi Prestige cards are not qualified for this promo.
Once you have your new Citi credit card, use it to make an accumulated or one-time purchase worth P20,000 within 60 days of the card receipt date.
Next, create a Citibank Online account and download the Citi Mobile App. You will then be sent a promo code via the app.
Within three business days after getting your promo code, you should go to http://gft.ph/citinikepark and fill out the online form. You will then get an eGift code. You can then go to a participating Nike Park of Giftway merchant and present the eGift code to redeem items.
Resolve to start that fitness routine now with some great new gear. Apply for a Citi credit card today.