EastWest Bank: Online Banking Registration And Features Walk-Through
2 min read
East West Banking Corporation, more popularly known as EastWest Bank, is one of the fastest-growing banks in the country. Founded in 1994, the bank is part of the Filinvest Group, which has a proven track record in real estate, hotel and resort management, power generation, and the sugar industry.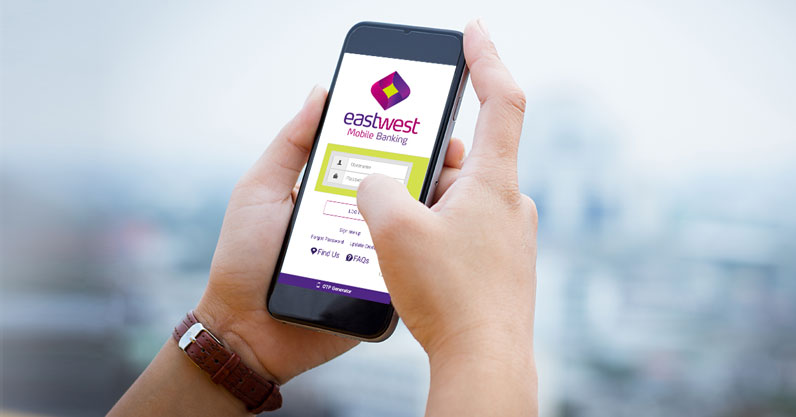 As the company completes its full digital transition, it's about time you get yourself used to EastWest online banking. This allows you manage your account and move cash through your browser or smartphone.
How does that work? Let's go through its features one by one.
Things you can do with EastWest online
These are the services you can avail of through the EastWest online banking facility:
Online access to checking, savings, and time deposit accounts
Review transaction history
View your account balance
Local and International fund transfer
View the statement of youraccounts
Bills payment
Send feedback
How to enroll in EastWest Bank online
Create an account on the EastWest Bank website by following these steps:
Type or paste this URL on your browser: www.eastwestbanker.com
On the left side of the webpage, you will find the "Access Online Banking" menu, which shows you different types of account. Choose what type of account you will enroll.
Click the "Enroll" button to enter the enrollment page. You can also access the enrollment page by choosing "Log in" from the "Access Online Banking" menu and clicking "Sign me up."
Read the Terms and Conditions and tick the tiny box below if you agree to them.
The system will ask if you have a debit/prepaid card, and you must click the button of your answer.
Provide your Card Number and PIN. Click "Confirm."
Fill out the enrollment form with the necessary details, then, click "Submit."
Print out the application form and affix your signature.
Bring the accomplished form and submit it to the branch where you opened your account.
List of accepted billers via EastWest internet banking
Here are the billers that accept online payment from the EastWest website:
RCBC Bankard (Mastercard, Visa, JCB)
Citibank (Visa, Mastercard)
HSBC Credit Cards
Metrobank Unicard
Security Bank Mastercard
Standard Chartered Visa/Mastercard
Cable Link and Holding Corporation
Directories Philippines Corporation
Home Cable
Loyola Plans
Maynilad Water Services
Meralco
Mozcom
Skycable
The Palms Country
(Read: Bank Advisories For The ECQ)
How secure is the EastWest Bank website?
EastWest Bank assures the safety of its customers' accounts. Here are the security features of their online banking service:
Firewall and Virtual Private Network
Intrusion Detection (ID) or Intrusion Prevention Systems (IPS)
Secured Transmissions
Digital Authentication
User ID and Password
Personal security questions
One-Time Password (OTP)
Automatic log-out during prolonged inactivity
Account lockout for multiple failed sign-ins
Is there an EastWest mobile app?
Yes. To extend the convenience offered by its digital banking feature, EastWest also designed a mobile app where you can manage your account. This smartphone app lets you access your online account and access services such as checking your account balance, bills payment, funds transfer, and more.
You may download the EastWest Mobile from the App Store or Google Play.