Now on its 12th year, Earth Hour is considered the world's largest grassroots movement for the environment.
What started out as a campaign to engage people and create significant environmental action against climate change has evolved into a platform that aims to raise awareness on the importance of biodiversity as a viable resource link that families, communities, nations, and future generations all depend upon.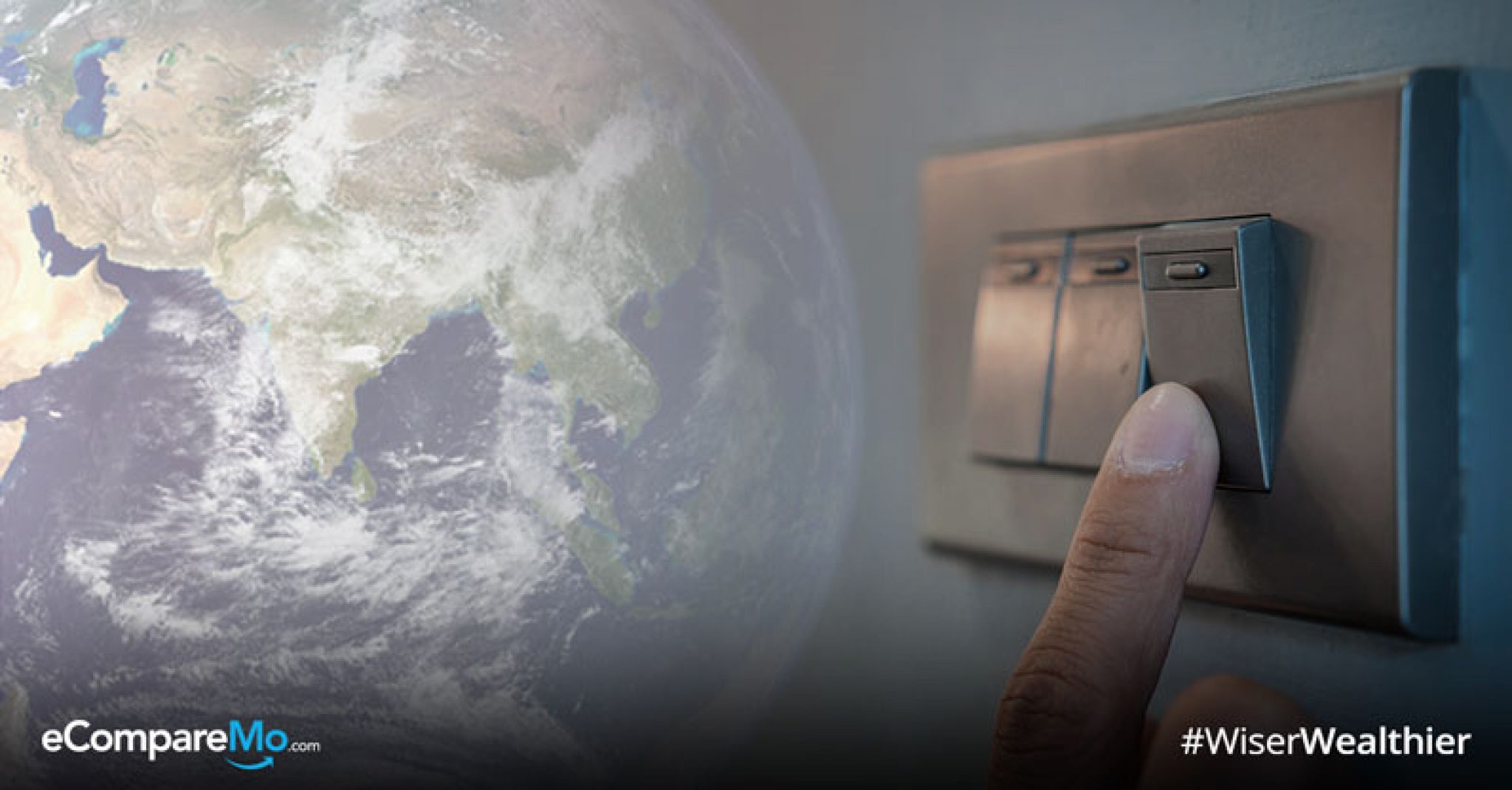 With this year's theme focusing on the urgent need for care of the earth's biological diversity, the World Wide Fund for Nature (WWF) Philippines is anchoring the celebration on addressing the issue regarding single-use plastics.
This is actually the second time that Earth Hour has targeted plastics, as it was also the theme last year. Single-use plastics are said to be one of the biggest threats to biodiversity.
Using the same hashtag #Connect2Earth, the campaign saw more than 17,900 landmarks and monuments in over 180 countries and territories switching off their lights last year to show their support and commitment to raise awareness and inspire other people to take action on conserving nature and biodiversity.
This year, Earth Hour 2019 is an unmissable opportunity to create an unstoppable movement for nature.
No plastics in nature
WWF-Philippines President and CEO Joe Palma reiterated the importance of working together to achieve a long-term solution to plastics, it being one of the worst environmental problems, significantly contributing to nature loss.
"The Philippines is the third major plastic polluter of oceans in the world and we, Filipinos, must unite and create concrete steps to stop this worsening situation. We have to realize how nature is vitally important in our daily lives and preventing single-use plastics from entering nature is a big step towards a greener, more sustainable planet," Palma said.
Leveraging on the momentum of its #AyokoNgPlastik movement, WWF-Philippines hopes to further create awareness on the dangers of single-use plastics, spark conversations, change mindsets and habits of consumers, urge businesses to operate more sustainably, and influence policy.
Adopting the WWF network's "No Plastics in Nature" Initiative, WWF-Philippines believes that Earth Hour 2019 is the best way to send out a clear message to take a stand against plastic pollution toward its ultimate goal of mobilizing public support for legislation on plastic waste management.
The actual switch-off
The main switch-off event of Earth Hour 2019 is slated on March 30, Saturday, at the Globe Circuit Event Grounds in Makati from 5:00 p.m. to 10:00 p.m., with the actual switch-off at 8:30 p.m.
At least 3,000 scouts will be deployed to the public event that will feature booths, activities, and performances all in honor of planet earth.
Meanwhile, everyone from all over the Philippines is also encouraged to switch off non-essential lights from 8:30 p.m. to 9:30 p.m. in solidarity with millions around the world who will do the same.
WWF-Philippines is also encouraging everyone who will be joining the celebration this Saturday to bring their own reusable items such as their eco bags, tumblers, and utensils making sure that they will be able to leave the venue 100% clean and green after the event.
Also, with this year's official hashtags #Connect2Earth, #EarthHourPH2019, and #AyokoNgPlastik, WWF-Philippines is asking everyone to participate and harness the power of social media and help share their commitment to start changing the planet for the better.
You can do this by sharing stories and photos of their sustainable living actions, as well as their pledges to say no to single-use plastics, via Earth Hour Philippines' Facebook event page that will go live by March 1, 2019.
Of course, no event will not be complete without shopping. WWF-Philippines, in partnership with Old Manila, started Eco Market where joiners can visit the #EarthHour Eco Market for them to discover and find out new products that can support or even for those who haven't established it yet, begin living a sustainable lifestyle.
Beyond the hour
Besides the actual switch off event, WWF-Philippines also established beyond the hour activities such as:
Deployment of portable solar lamps to replace dangerous and dirty kerosene lamps in Palawan and Mindoro.
The dissemination of climate change solutions via environmental education sessions, training modules, heavy media engagements, and talks.
Sharing of best practices for communities via the One Planet City Challenge.
You can celebrate Earth Hour in any way you want. It's entirely in your hands.
Want to keep it simple? You could host a candle-lit dinner, go stargazing, or simply switch off your lights for an hour.
Thinking of going a little bigger? You could put on a gig or concert, screen a movie, or host an Earth Hour party! The possibilities are endless.
Whether you're celebrating solo or getting hundreds of people involved, share the details, use the hashtags and let us all be one with nature.
Sources: Earthhour.org, WWF Philippines
About the author
---