Info Banking

By:
Kristel Serran
Visa, MasterCard, American Express, and JCB are among the biggest payment networks that provide the technology for card payments.In e-commerce, banks that provide the cards, either debit or credit, are called issuing banks, or issuers. They're also the ones...
Read more

By:
Kristel Serran
Shop like a pro with this essential consumer spending know-how. Can you ever save money while spending? If you're fully aware of the ins and outs of the financial facilities at your beck and call, the answer would be yes.Knowing how and when to use credit, deb...
Read more

By:
Dino Mari Testa
Negotiate confidently the next time you pick up that early-morning call. If you totally turn your back on your credit card dues, there will come a time that you will just stop receiving bills from your card issuer. This is a sign that your account is no long...
Read more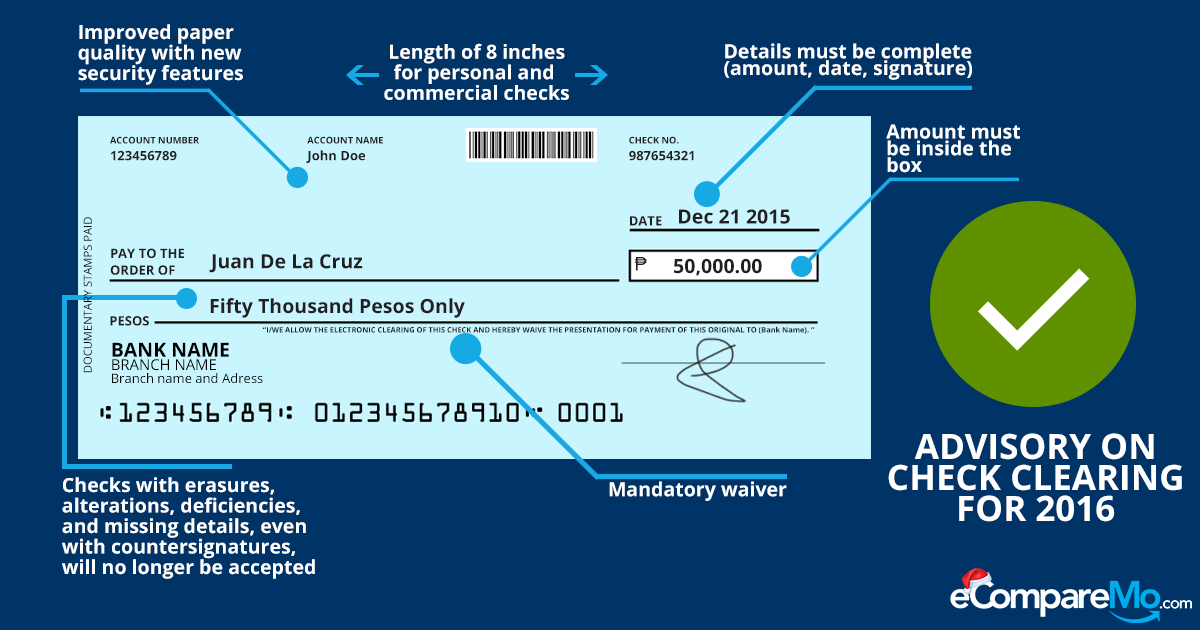 By:
eCompareMo
Starting January 4, 2016, checks with errors will no longer be accepted, even if countersigned.In accordance with PCHC Memo Circular 15-460 issued by the Philippine Clearing House Corporation (PCHC) in September of this year, the public is advised that effecti...
Read more