Get to know some of online shopping's best-kept secrets.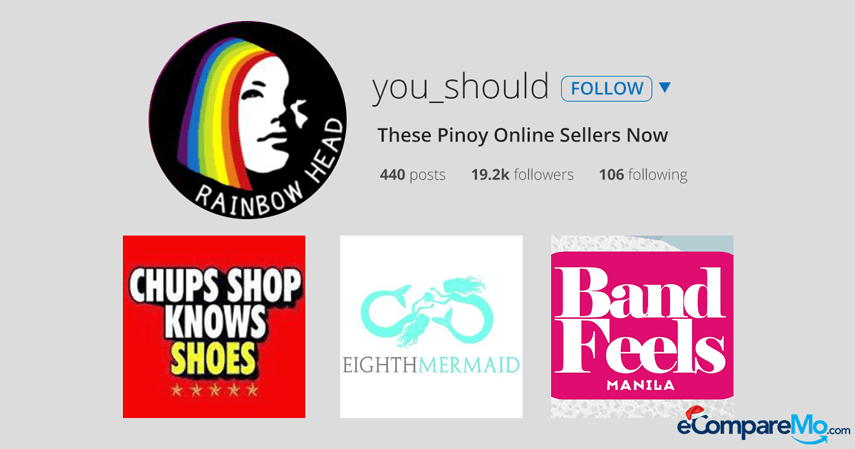 There has never been a better time to shop (and window shop) than now, when you can hunt for rare, budget-friendly finds right on your computer or mobile phone screen.
Here are some of the best independent sellers the internet has to offer, should you want to take your bargain hunting to the next level.
1. Chups Shop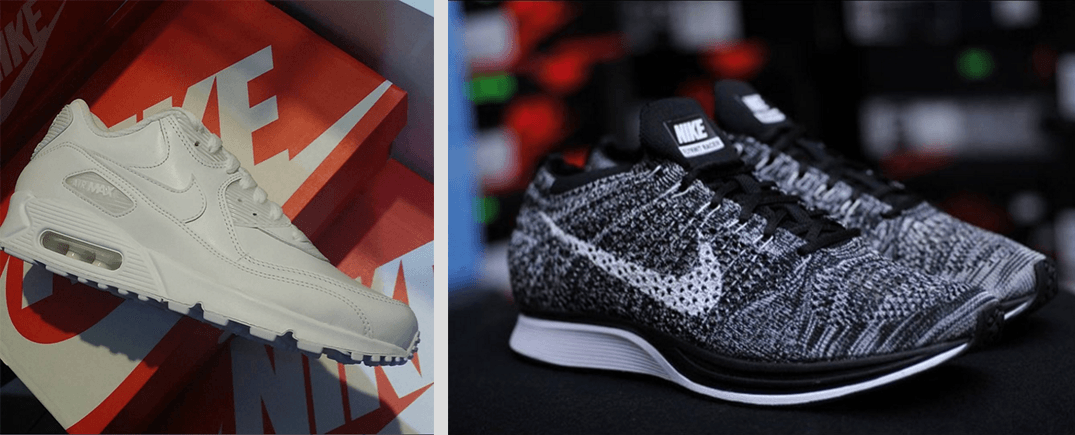 Up your shoe game with Chups Shop' wide array of limited edition Nike, adidas, and Air Jordan kicks for men and women alike. They also have a few exclusive apparel in store for added swag.
Payment method: Paypal and bank to bank
Delivery: Same day, 4 p.m. cutoff
2. Pulseras by Kim (PBK)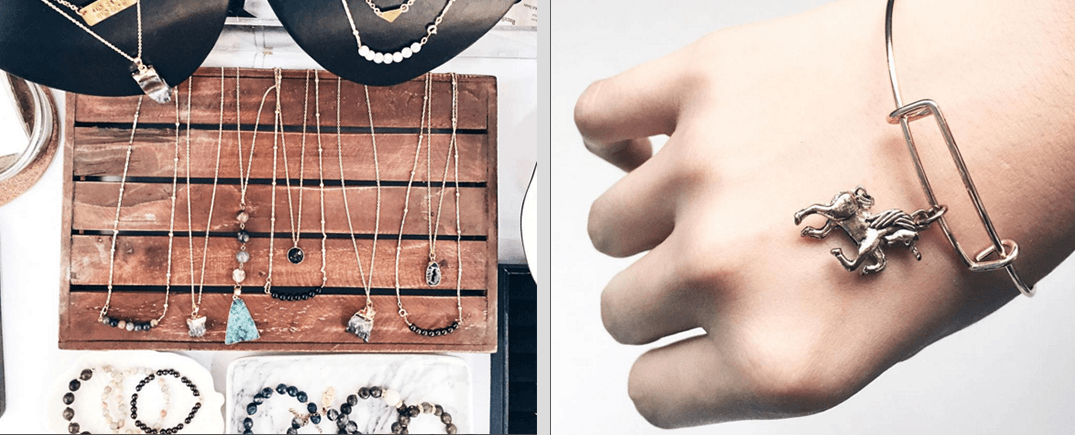 PBK Jewelry is your go-to place for handcrafted jewelry and sticker tattoos. You can also have your necklaces, braces, silver rings, and tats custom-made.
Payment method: Bank to bank, LBC, and Paypal
Delivery: Friday to Monday payment, Wednesday shipping; Tuesday to Thursday payment, Saturday shipping; pickups at SM North Edsa also offered
3. Tutum Shop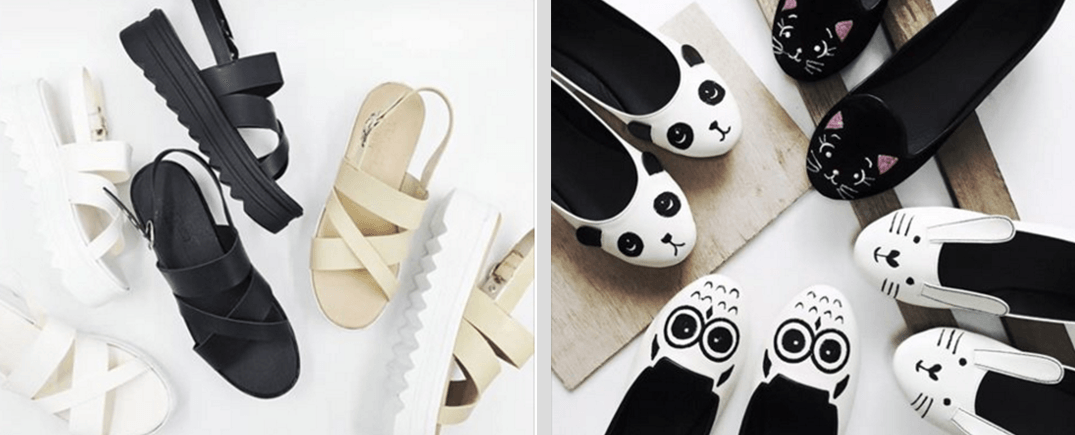 If you want quality, locally made footwear, choose from Tutum Shop's virtual shelves of flats, high heels, and bags of different textures and colors. Should you want to check the items in person, they are also available at Pop Culture, The Ramp, and Empire Fashion Café.
Payment method: Bank transfer, LBC, Paypal
Delivery: Metro Manila, 1 to 2 working days package arrival; Luzon, Visayas, Mindanao, 2 to 4 working days package arrival
4. Rainbow Head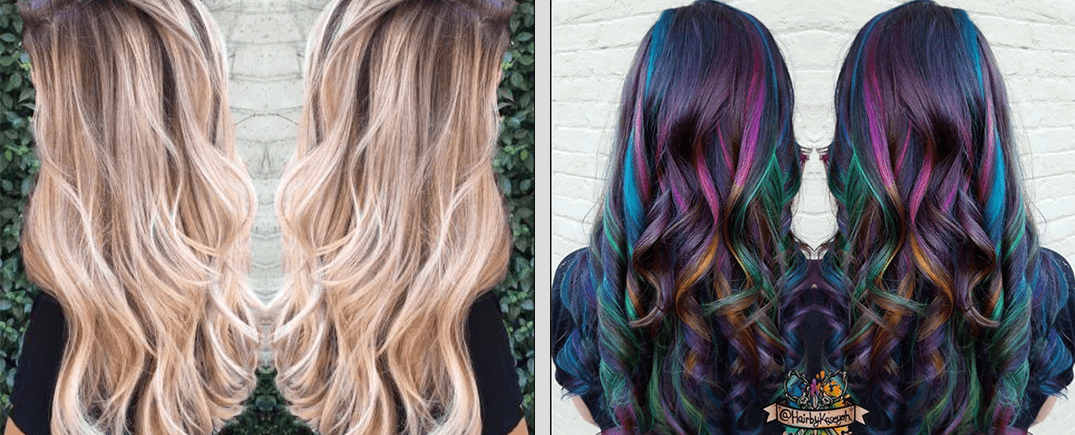 Wondering where to get hair dyes to achieve a head-turning galaxy hair? Rainbow Head offers a large variety of colors from renowned brands like Manic Panic, Arctic Fox, Bleach London, Sparks, Schwarzkopf, Wella, and other hair care products.
Payment method: Bank deposit
Delivery: Pay today, dispatch tomorrow; Metro Manila, 1 to 3 working days package arrival; provincial areas, 2 to 4 working days package arrival
5. Culture Chic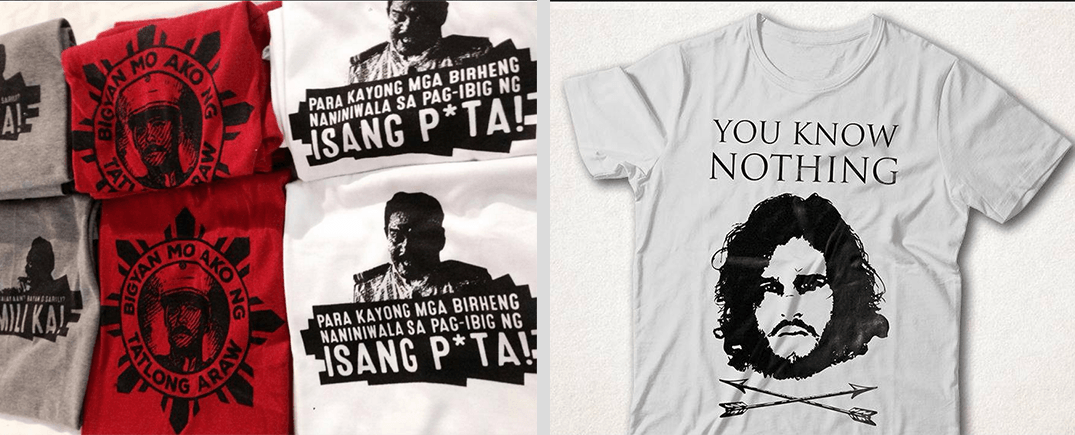 Take your Game of Thrones or Marvel Cinematic Universe fanaticism to the streets with Culture Chic's hip threads. There's a host of bands, movies, and TV series you can proudly wear on your sleeve, and all over.
Follow: Facebook
Payment method: Cash deposit, Tuesday, 5 p.m. cutoff
Delivery: Every Monday, 3 to 5 business days package arrival
6. The Showroom Co.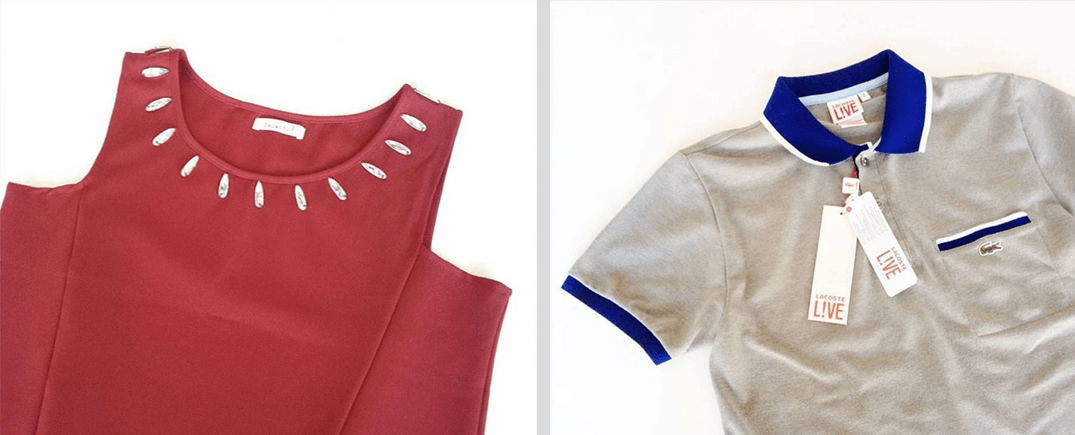 The Showroom Co. is a collaboration among several Instagram sellers who offer footwear, bags, makeup, clothing, accessories, and other items for men and women. They also have a physical store where you can view their entire collection.
Payment and delivery: Call or text 0905-2364949
Address: Unit 9 & 10 Ushio Plaza I, 67 Timog Avenue cor. Scout Torillo, Quezon City
7. Band Feels Manila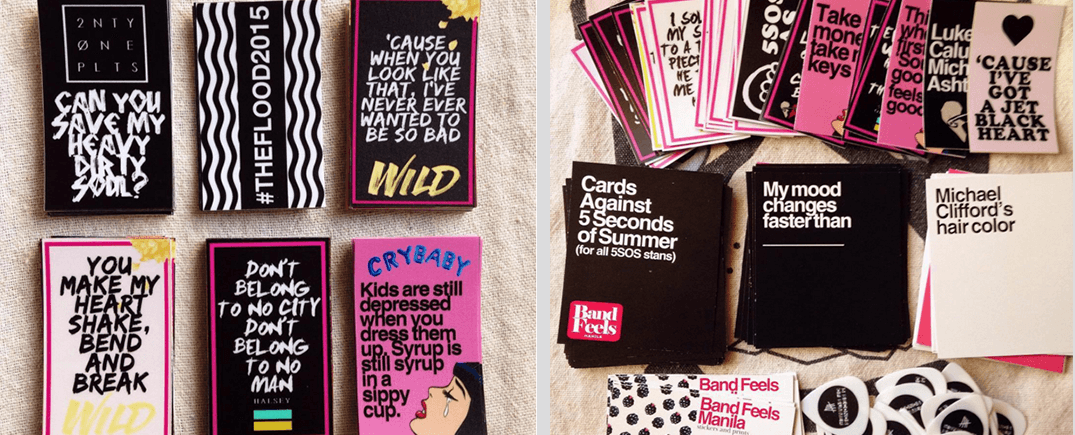 Band Feels Manila offers awesome collectibles like guitar pick and lyric stickers featuring various bands and artists. As an added bonus, they also post music suggestions on their Instagram profile.
Follow: Instagram
Payment method: BPI, LBC, and Paypal
8. Home Edited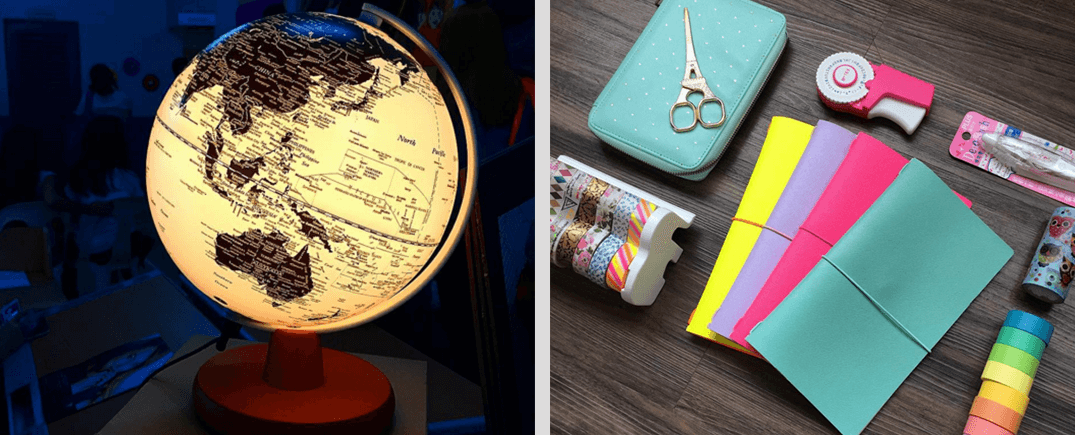 Like the items you see on Pinterest? Home Edited is where to get your crafty and DIY items. They have quaint papers and journals, as well as colorful materials like washi tapes and vintage stamps for home décor, for your arts and crafts projects.
Follow: Instagram
Payment method and delivery: Call or text 0917-6806516 for more information
9. Eighth Mermaid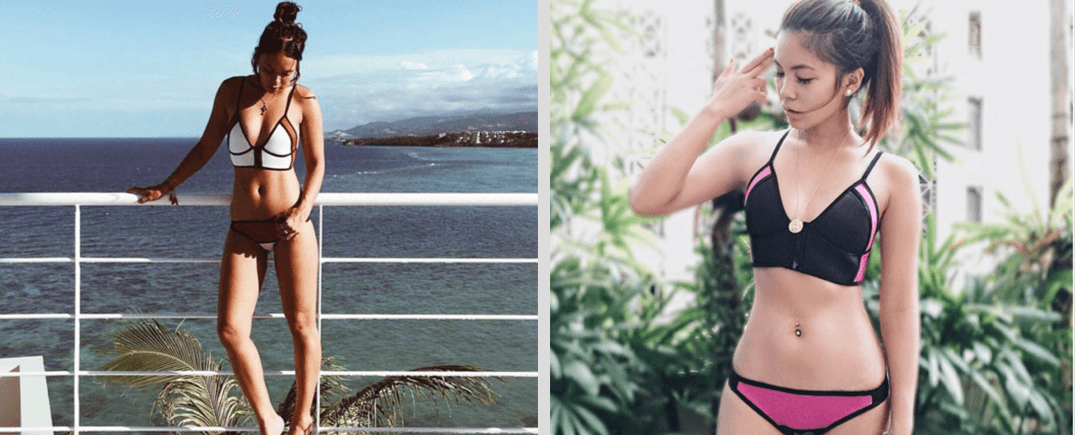 If you enjoy having summer fun 365 days a year, suit up with the stylish swimsuits from Eighth Mermaid. You can choose from different styles of swimwear with eye-catching prints and shades.
Follow: Instagram
Payment method: Bank transfer
Delivery: Monday to Friday, 2 p.m. cutoff; Metro Manila, 1 to 2 business days; provincial areas, 3 to 5 business days; international, 7 to 15 days –Diana Lyn Balbalosa
About the author
---