5 Of The Worst Road Rage Incidents In Recent Memory
4 min read
Manila's horrible traffic condition is enough to make you pull your hair out, and until the government gets the right mix of implementing new traffic rules, building infrastructure, and reducing the volume of cars on the road, this will always be the case.
But while most people can keep their cool despite being at wit's end whenever stuck in a gridlock, others just go all Super Saiyan the moment another motorist cuts them off in traffic or trades paint with them.
Unfortunately, resorting to road rage only makes matters worse, as it will cause inconvenience to other drivers who just badly want to get across. Furthermore, road rage can lead to car accidents, injuries, or, worse, even the cost the life of the people involved.
Here are five of the worst, most horrific road rage incidents in the Philippines. Learn from them.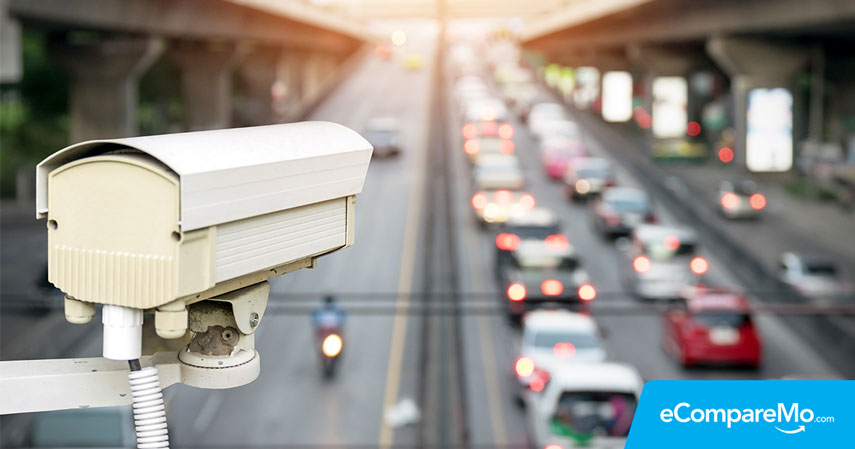 1. Jason Ivler
November 18, 2009
In 2009, Renato Victor Ebarle Jr. was shot dead during a traffic altercation in Quezon City, with all eyewitness accounts leading to a certain Jason Ivler.
Ivler is the son of author and art collector Marlene Aguilar, who is the kin of folk singer Freddie Aguilar.
After a tense standoff with government agents and a series of theatrics by his mother, Ivler was sentenced to a maximum of 40 years after being found guilty in the murder of Ebarle.
It also turned out Ivler was already being hunted by the US government for the transport of commercial quantities of a sedative called flunitrazepam.
2. Vhon Tanto
July 25, 2016
Vhon Martin Tanto, an Army reservist, lost his composure at a very wrong time when he snapped and gunned down a biker named Mark Vincent Garalde and hit a passerby with a stray bullet.
A video acquired by the Manila Police District showed the two getting into a fistfight after a heated debate. Tanto was later seen pulling a gun from his vehicle and shot the biker.
He then fled the scene in fear of being gunned down just the same until he was arrested in Masbate.
3. Edward John Gonzalez
September 7, 2011
When a traffic enforcer flags you for a potential infraction, the only thing you should do is park on the side of the road, turn on your blinkers, and calmly talk to the officer.
However, it seems like Edward John Gonzalez didn't get the memo and punched his way out of MMDA officer Larry Fiala after the latter flagged him for violating the color coding scheme on Annapolis Street in San Juan.
The incident then came to a chase until they reached a gasoline station on Connecticut, where Gonzalez fired four times on the enforcer. Fortunately, the MMDA officer survived even after sustaining gunshot wounds in the hand, arm, and abdomen. The suspect was then arrested at his home in Poblacion, Makati.
4. Gaylord Santos
March 14, 2016
It's one thing to hurt a fellow motorist, but it's an entirely different level when you impersonate a police officer while at it.
A man posing as a policeman, later identified as a Gaylord Santos from Las Piñas, was caught berating a motorcyclist near Rizal Park and eventually hitting him in the head. After identifying the owner of the vehicle, the authorities found out that Santos was never a member of the police force.
The Land Transportation Office (LTO) then considered revoking his license, on top of the Philippine National Police suing him for usurpation of authority and illegal procurement of PNP uniforms and other police paraphernalia.
5. Joseph Ingco
November 27, 2014
Money can buy you a nice ride—in this case, a shiny blue Maserati Ghibli—but it will never buy you the class that can match the swagger of a luxury car.
In 2014, an MMDA traffic officer named Jorbe Adriatico was injured by a Maserati driver in Quezon City after being flagged down for a traffic violation.
The driver, who called the officer who flagged him, punched the latter several times which led to a fractured nose, as reported later. But the assault didn't stop there: the luxury car driver even dragged Adriatico while driving his car and to add insult to injury, seized his phone and sped off.
The alleged driver of the expensive Ghibli was later identified as Joseph Russel Ingco, who moved out with his family before they were even apprehended. Ingco later surfaced and gave his side of the story, justifying why he went physical with the officer.
The next time you feel like flipping the bird to a fellow motorist or punching the lights out of a hailing traffic officer, keep your engines warm and your head cool. If you constantly clench your teeth in anger while behind the wheel, Top Gear Philippines suggests that you seek professional help, as this could be a sign of intermittent explosive disorder.